Shadow's Edge (Night Angel #2) by Brent Weeks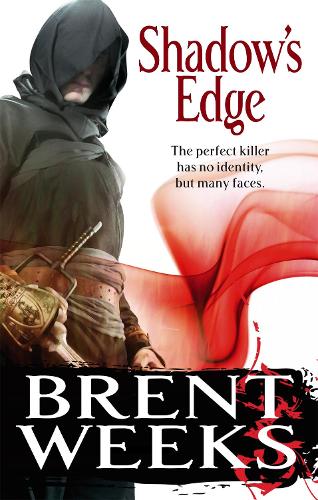 This post may contain spoilers.
Kylar and Elene have escaped with Uly and are trying to set up a new life in a nearby country. Elene is trying to break Kylar away from his old murderous life as a "wetboy" assassin. Kylar is desperately trying to become a new person while dealing with the guilt of having killed his master, Durzo, and abandoned his best friend Logan. His inate skills are augmented by the magical ka'kari and he struggles to abandon his former ways for good.
The residents of the Warrens are struggling under the oppression of the conquering armies of Khalidor and revolution is brewing. Led by Kylar's friends Jarl and Momma K they manage to consolidate their forces and raise an army to oppose the God King. However, they still need a champion and a leader to rally around.
Logan didn't die in the first book but escaped into the dreaded prison known as the Maw and the Hole. He's desperately clinging on to life among the dregs of society that have been reduced to worse than animals in a constant battle to survive.
Jarl comes to Kylar with the news that Logan still lives and now he must choose between his love for Elene and his debt to Logan.
Throw in the beautiful and ruthless assassin Vi, who has been offered freedom if she delivers Jarl and Kylar into the hands of the God King, and you have a complicated but gripping story of magic, evil, betrayal and love.
My Rating: ⭐⭐⭐⭐
Header image by Kaboompics .com from Pexels