Anxiety and dealing with it has been on my mind a lot recently. A recent event really annoyed me and then I read Reg Spittle's book "Camino Sunrise". I reviewed it a little while back but essentially he writes about walking the Camino and dealing with significant anxiety issues before and during the walk. He describes a lifetime of anxiety and how it affected his life, his interactions with others and how it prevented him taking part in many social events and activities.
His story really made me think. I've had a few issues with anxiety over the last number of years but thought it was a recent thing. However, a number of his memories made me look again at events when I was younger. I was always shy and socially awkward as a teenager and a young adult. I found it difficult to make friends (still do to a certain extent) and found new and unfamiliar people and events difficult to navigate. I would worry about what could or might happen, would be concerned about being unliked or doing something embarrassing that would leave me open to ridicule.
I vividly remember one event in my first year at college when I made arrangements to go to a student night club with a group. One of the girls was on my course and the others shared a house with her. We arranged for them to pick me up on the way as we were all walking and they passed my digs. I remember hiding in the house with the lights off, pretending not to hear them at the door and claiming the next day that I wasn't feeling well and went to bed early. All of this was caused by an intense fear that I wouldn't fit in with them.
Other small events come to mind over the years, usually to do with social events and you can imagine how difficult it was to start dating! I cringe now when I look back at the first few times I met girls that I liked but was frozen by a fear of rejection and humiliation.
In the last few years I've had episodes of anxiety linked to big events but also for surprisingly minor undertakings. I remember binning at least one Audax cycle due to a fear of not being able to complete the route and worry about getting stranded with no way home. In the last couple of weeks I had a similar experience that really annoyed me.
I've done a few short and reasonably easy hikes in the last year or so and I have been developing a hunger for more challenging mountain hikes again. I've rooted out all my old books and rediscovered a circuit of the Sruell Valley that goes into the heart of the Bluestack Mountains and includes the highest point along the way. I made plans and pencilled it in for one of my days off. I was really looking forward to this hike for the best part of a week and had everything lined up days in advance and even the weather looked good.
The day before this all changed. I started worrying about all the things that could go wrong. My fitness is shot to hell, I'm carrying 10kg more than I should and it's been 10-15 years since I attempted a hike with this kind of challenge. I was worried about the remoteness of the walk and my total inexperience of an area I hadn't walked in before.
The morning of the hike I had an early appointment and I also had to be finished and back home by a certain time. My early morning anxiety manifested itself in an upset stomach and when the morning appointment went on longer than expected I was in a high state of anxiety. I somehow managed to convince myself to go anyway but the whole way to the starting point I was running through reasons to call it off. One of my ingenious excuses was to lie and say it was too cloudy as I could see a lowish cloud base on the drive over. By the time I arrived at the start this actually was the case. A weather system had creeped in that consisted of steady, heavy drizzle and a very thick, dark and low bank of cloud over the whole range. I couldn't see anything above 200m and it was foolish to contemplate the hike in those conditions.
Within 10min of making the decision to abandon the hike and on my way home I could physically feel the anxiety lifting. It was like someone opened a valve and let it all drain out. The knots in my stomach that had been there all morning unravelled and I felt like I was floating with the decision made for me. It brought a sense of relief but also huge anger. I was furious and felt that I'd let the anxiety beat me and simply used the weather as an easy escape. I'm still not sure if I did or not but it certainly opened my eyes to how anxiety could and had prevented me from doing something I should have enjoyed. Reading Reg's book a few days later really brought it all home to me but also gave me an urge to beat it.
Within a day or so I'd come up with an alternative plan, to complete a different challenging hike of a similar level but one I had done before. In fact on the way home that first day I actually scouted out the start point for parking as I hadn't been there for almost 15 years. On Sunday I did that hike.
barnesmore hike
It's a hike up Barnesmore Gap climbing Croaghonagh from the steep side and descending by a very steep gully. The first few kilometres follow the track of the decommissioned Donegal Railways line that ran from Stranorlar through the Gap to Donegal Town from 1889 to 1959. Walking this track there is ample evidence of the old railway. There are many of the original telegraph poles still standing, there are stone retaining walls on the hill to protect from landslides as well as stone culverts to divert streams under the tracks. The ground is clearly modified to provide a flat surface for the railway and the gravel used to grade the line is still visible on many sections. There is a subtle feel underfoot of the regular humps where the sleepers would have sat to support the rails.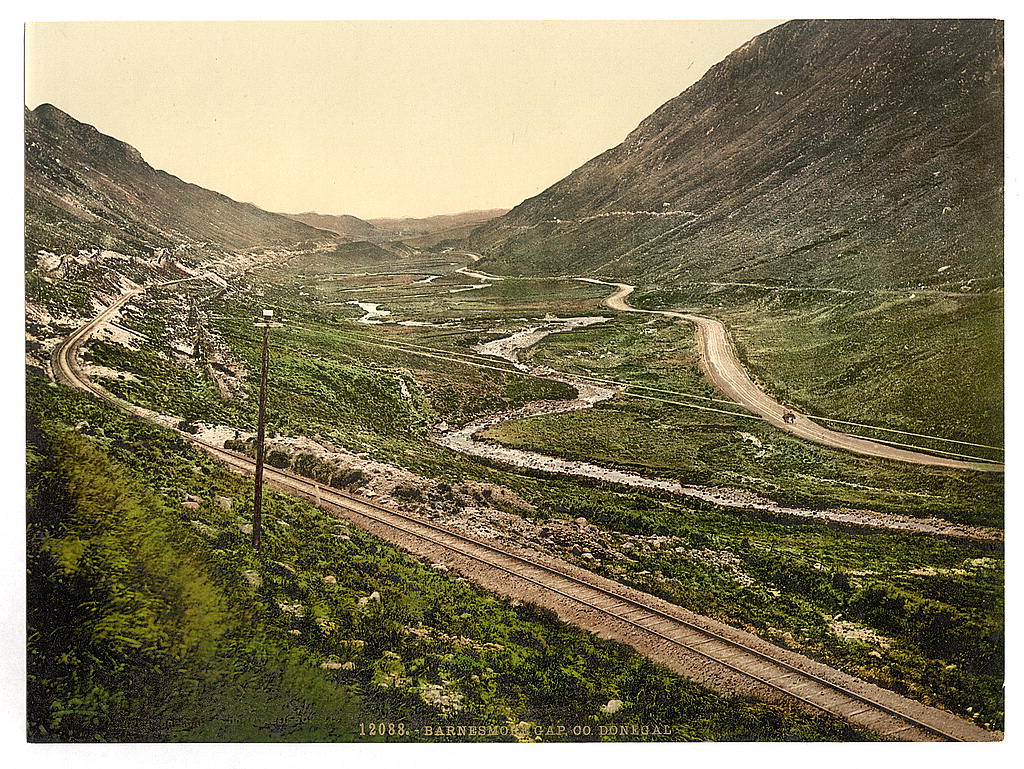 barnes gap c.1890 © wikipedia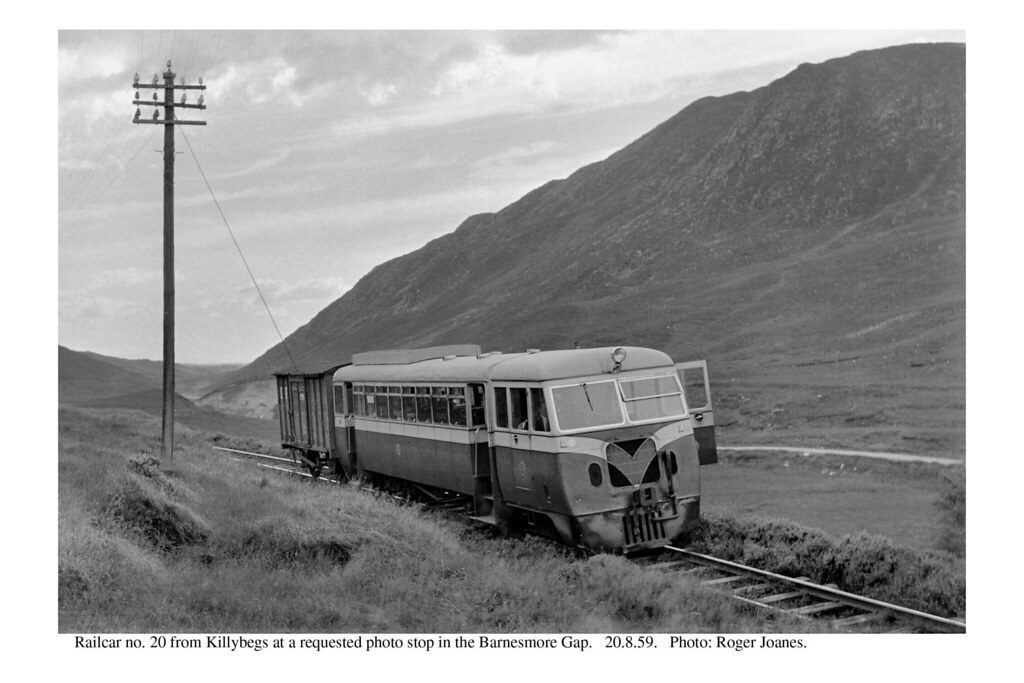 1959 photo shoot © flickr
After approximately 3.5km a convenient sheep trail provides a reasonably easy location to cross the old stone wall and get access to the hill. This is where the hard work begins. The next 45min was a slog through deep grass and heather, dry and brittle from the winter winds and the last week of dry weather. This is trackless terrain that is best traversed using vague sheep trails to avoid the worst of the boggy ground and hidden holes that could easily result in a broken leg or twisted ankle. Around and between craggy outcrops, crossing a couple of small streams and climbing a steep, grassy ramp eventually gives you your first clear view of the summit having climbed approximately 280m in 2km. The final push to the summit dips and climbs across a mixture of peat hags, boggy grassland and eventually a short steep climb up an enjoyable rocky outcrop.
The rocky summit is spoiled by 3 masts surrounded by fences and support cables but the views are amazing. Despite the haze there were great views out over Lough Eske and Donegal Bay to St John's Point and Slieve League just about visible in the far distance with the Dartry Mountains to the Southwest and Benwiskin and Benbulben clearly visible. Eastwards you are looking out over Lough Mourne and the bleak expanse of bogland stretching into Co. Tyrone as well as down the Finn Valley with the Sperrins clearly visible and the mountains of Inishowen in the far distance. Close by the craggy hulk of Croaghconnellagh looms just across Barnesmore Gap.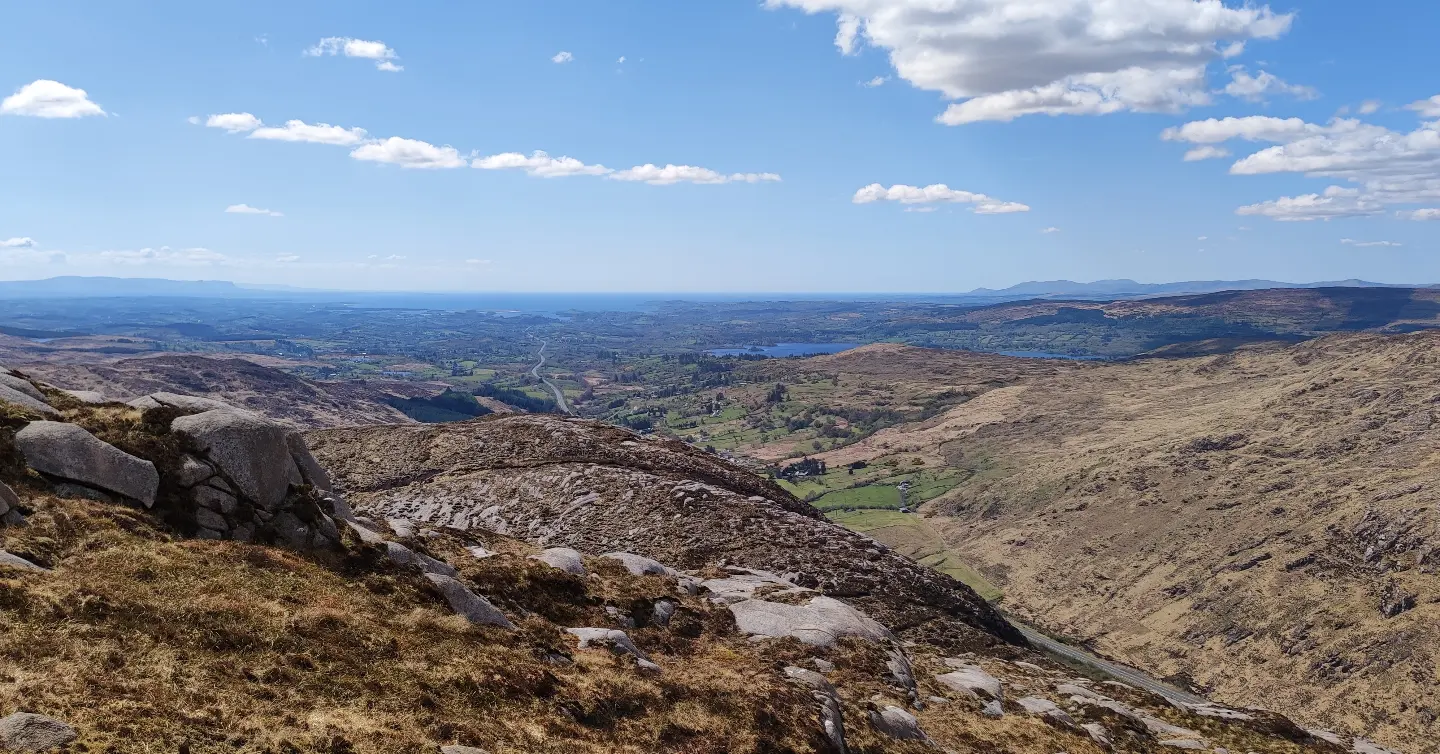 looking west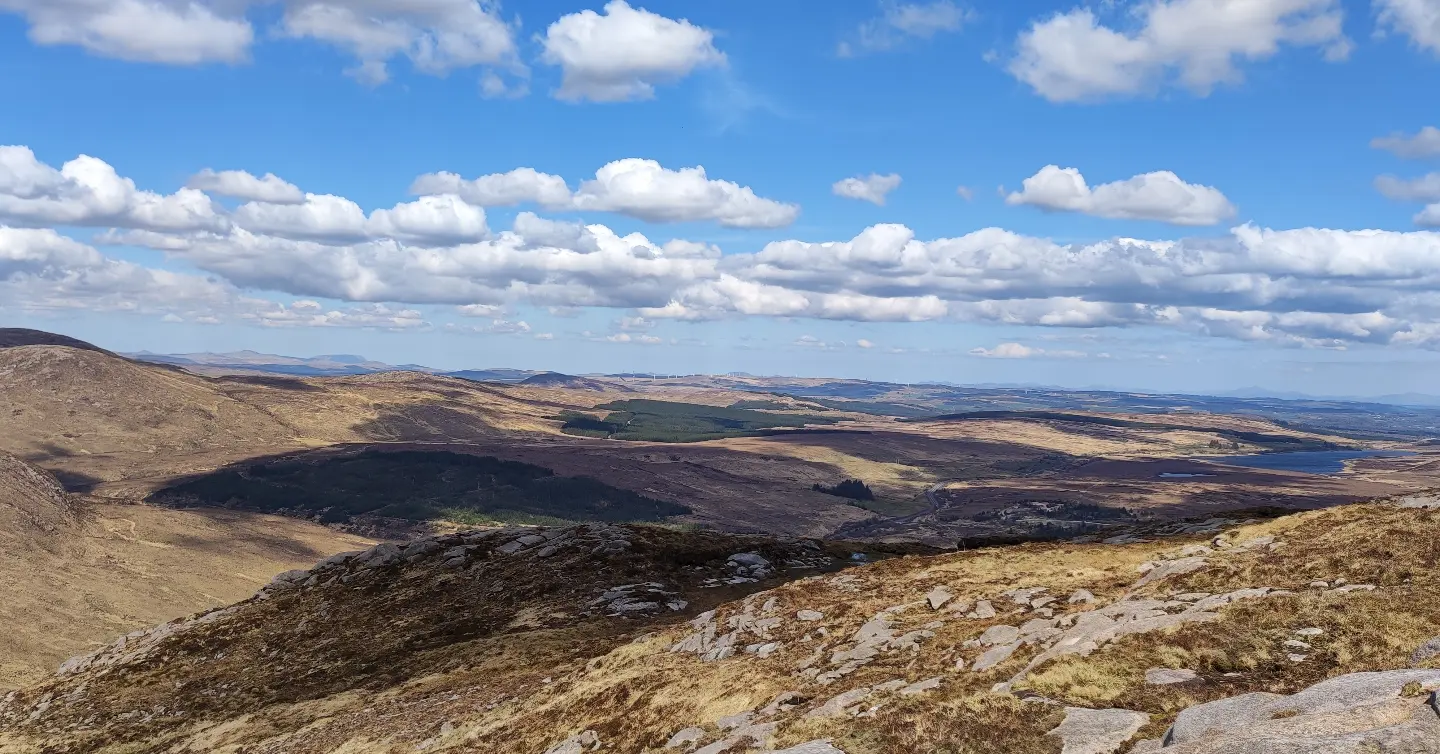 looking east
Lunch was had in the shelter of a large boulder with the wind thrumming through the mast cables sounding like a jet engine readying for take off. Out of the wind it was warm in the strong sunshine and I sat for almost 45min enjoying the view.
It's possible to descend from the summit using the access track for the masts and forest tracks for approximately 5km. However, I opted for the much more direct option that follows a gully just below the summit that drops over the edge and the very steep drop back to the earlier approach trail. This is an incredibly steep and demanding descent that requires great care to choose the best line. Rushing here and a resulting trip or fall could have disastrous consequences. After the dry spell I probably had the best possible conditions for attempting it. Reaching the bottom my thighs and calves were throbbing with the effort and my knees were aching but looking back up I had an intense feeling of satisfaction for having done it.
The last 1.5km trace the original path in through the forest and back to the parking spot. A difficult, challenging but very rewarding hike.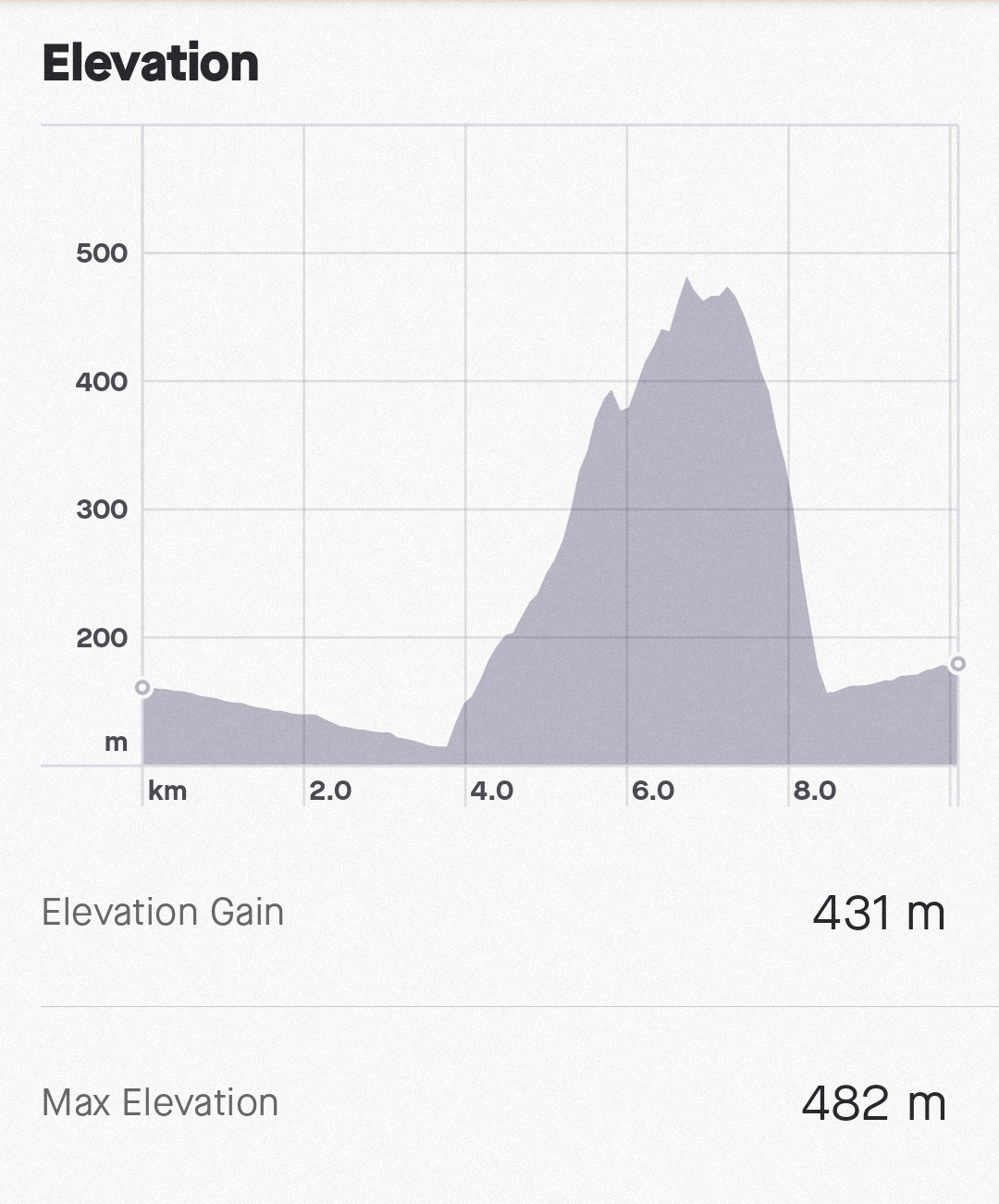 interesting elevation profile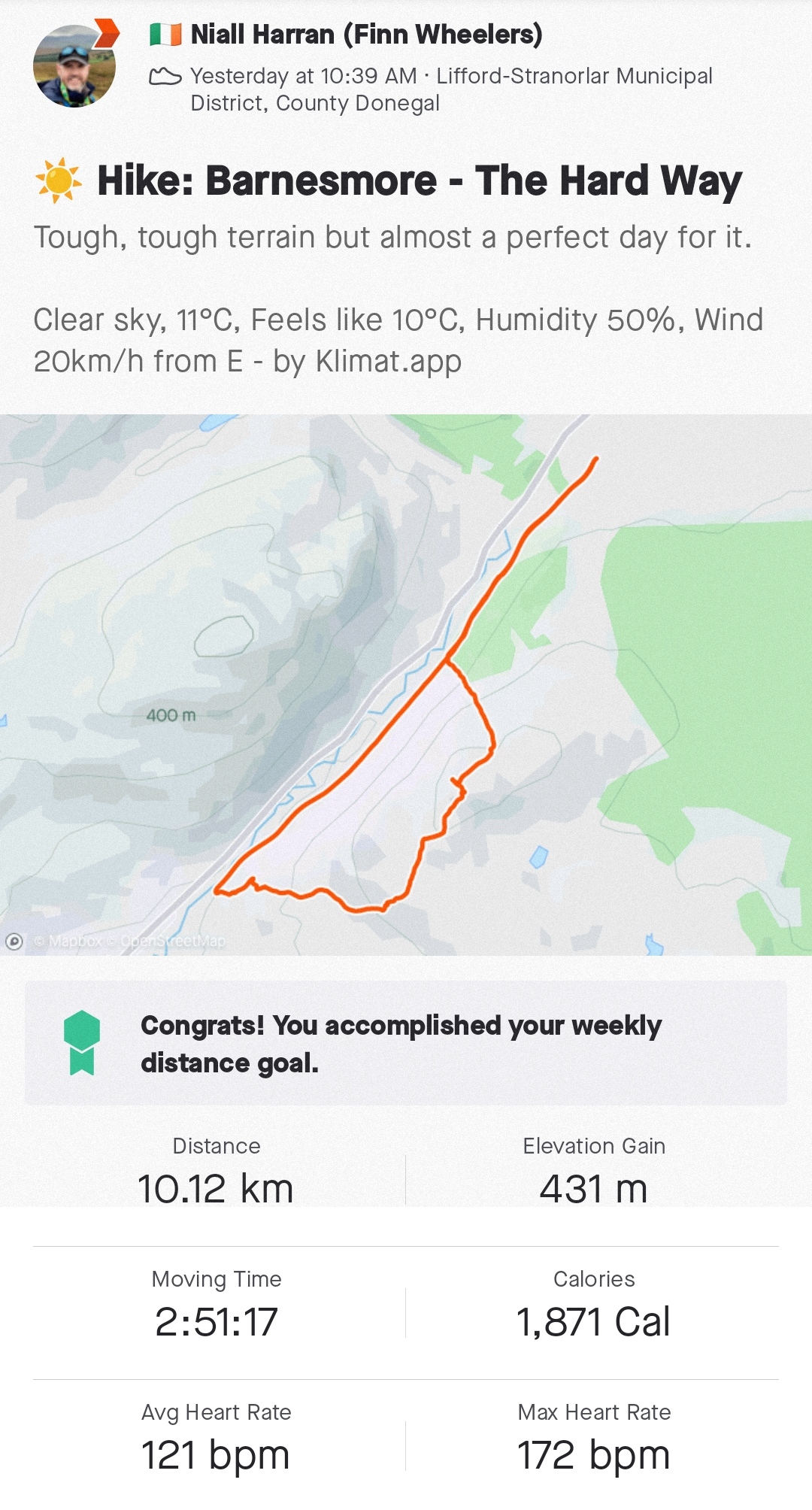 click here to view on strava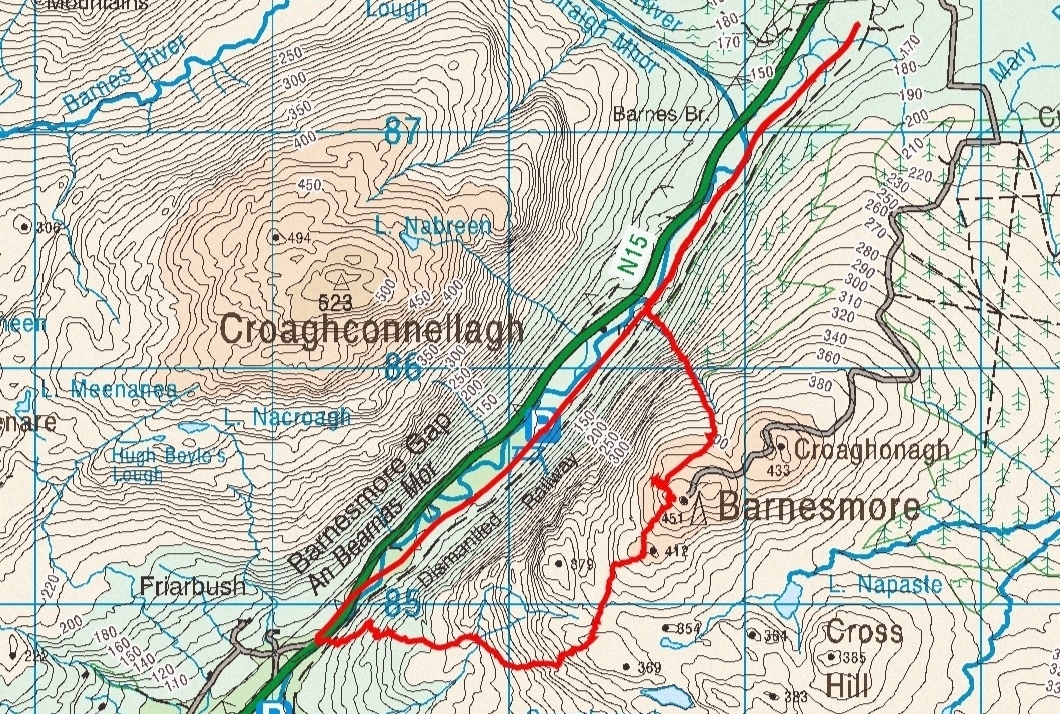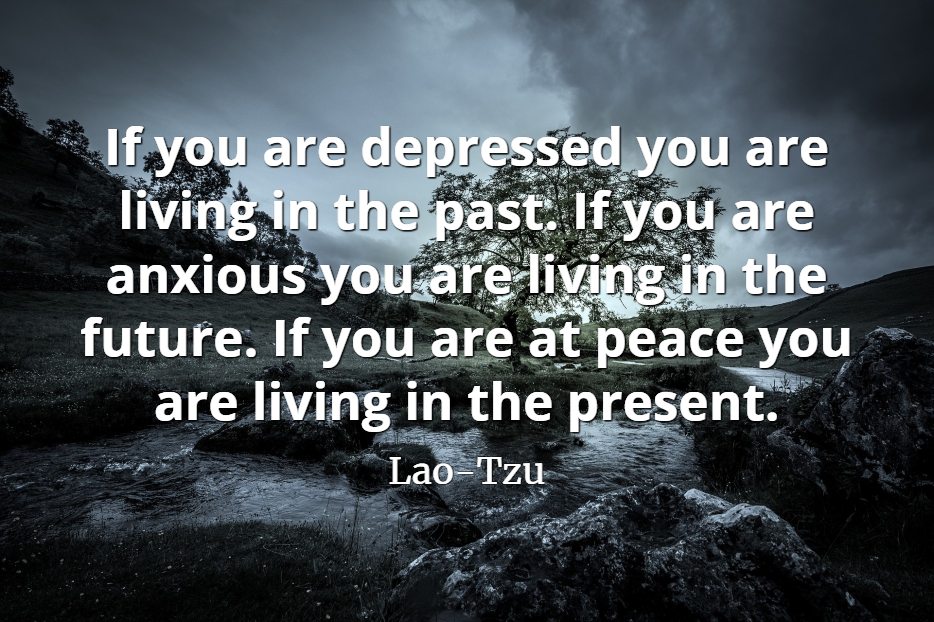 Update: 28th April
Video of my walk can be found here: