As requested by Paul over on 36×25.blog here is a rundown of the lights I use to keep me safe and allow me to ride at night.
Daytime Riding
I know a lot of people who dismiss the usefulness of lights during the day but I'm very much a "be safe, be seen" type of person and ride virtually every time with a rear and front flashing light.
Up front I have a Lezyne Micro Drive 500 XL. This has nine different modes including flash, pulse and various levels of steady light. It has an integrated adjustable silicone strap that fits pretty much any handlebar size and a weatherproof full size USB plug (no lead required) for charging. The USB plug is protected by a removable, chunky rubber cover which is its only niggle. This cover is not attached to the light body and can fall off or get mislaid. Thankfully these are available to buy separately despite the light now being discontinued (other current models use the same charging system). Despite having mine about 5 years I still haven't gotten around to creating a fixing system and yes, I have managed to lose a couple of them!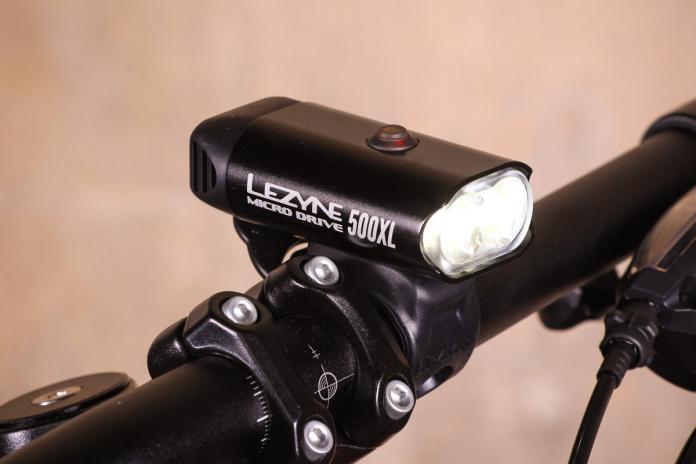 The photo above shows the light on the top of the bar but I prefer it under the bar and the adjustable strap allows for this very easily especially as the light can swivel on the strap. Keeping the light under the bar gives a cleaner looking cockpit and more space on the bars.
My rear light (Cateye Viz 300) resides on my seatpost as I use a bottle style tool kit in my second bottle holder and no rear saddle bag.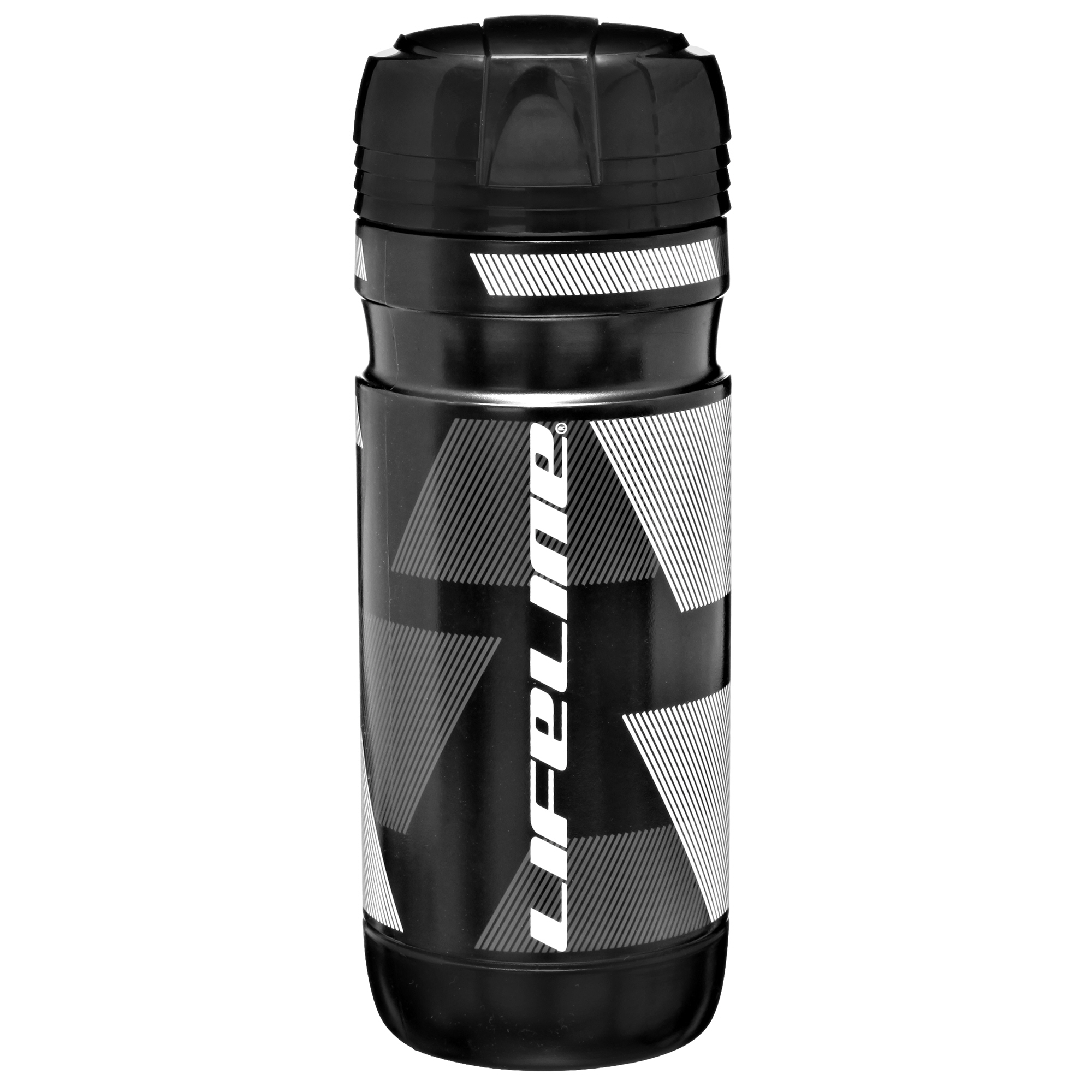 This light is pretty new and really good. I was lucky to avail of a deal with my club where they bought a batch of these and subsidised the cost to members. It only cost me €15 which is an absolute bargain.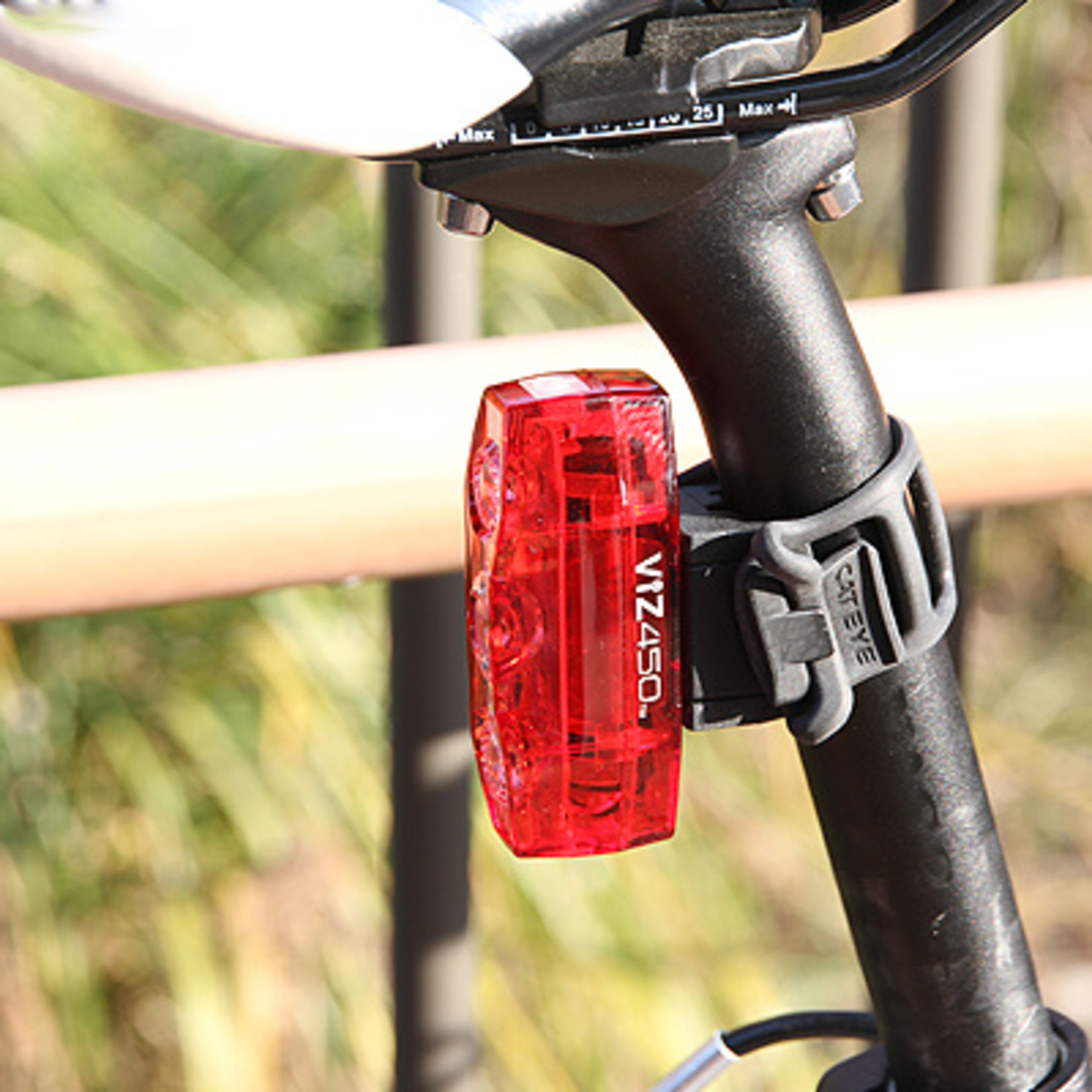 I run it on flash mode (but not the most annoying pattern) and having seen it on other club members' bikes it's really noticeable.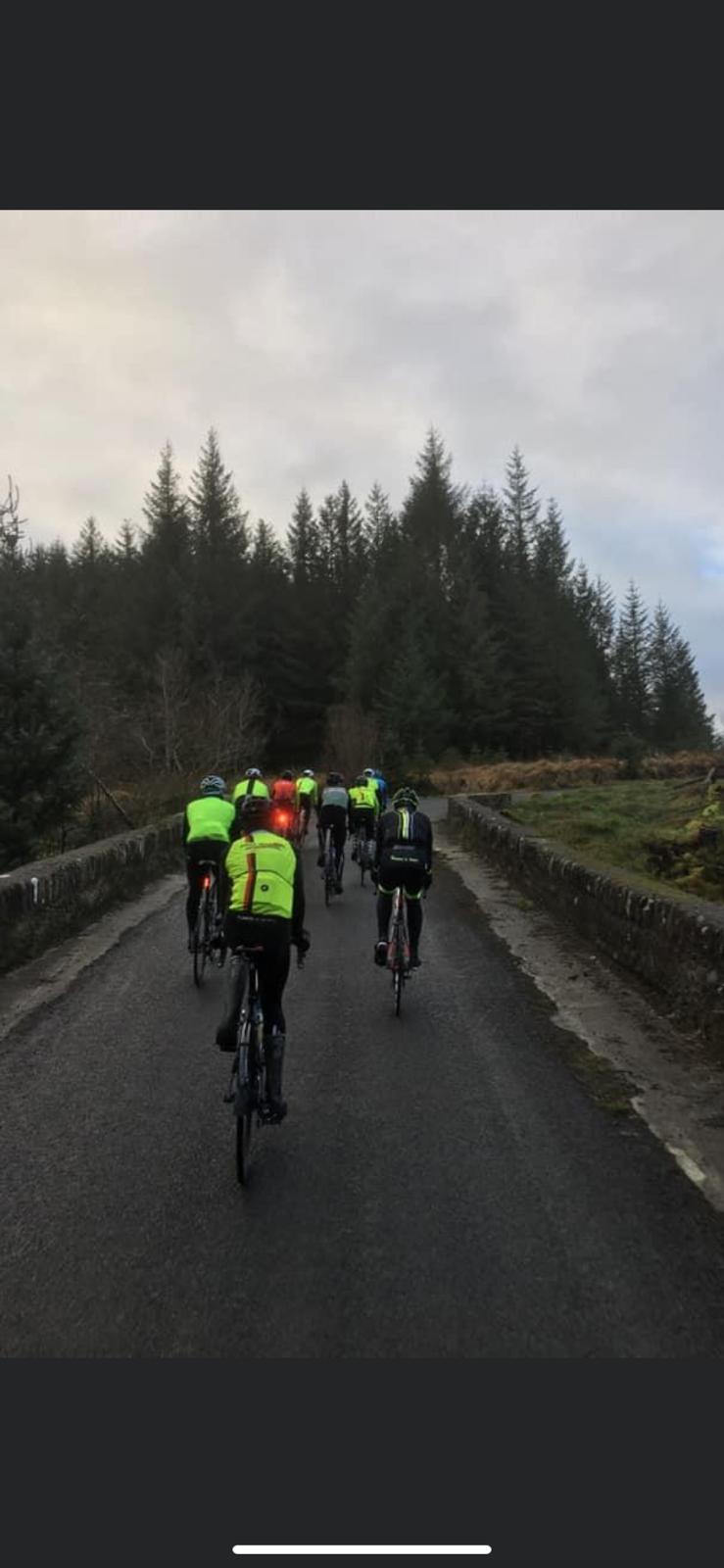 spot the guy with the same light
Removing the light from the holder is a bit of a faff and rather than potentially breaking it I tend to remove the whole thing, strap and all for charging. This means I could potentially lose the strap but on the flipside I'm unlikely to lose the light while out.
Night Riding
First of all I use both the above lights, still in flashing mode. I don't use the Lezyne light on full beam mode. I found it weak for night time MTBing and upgraded to a better light (below) but I haven't tried it on the road. I think I'll see what it's like this week in case I ever need it as a backup. As a flashing light it's an effective additional eye catcher for approaching traffic.
My main headlight is the Moon Meteor Storm Pro which was originally purchased for MTB riding off road on forest tracks and trails. The level 5 full beam is really good for this kind of use.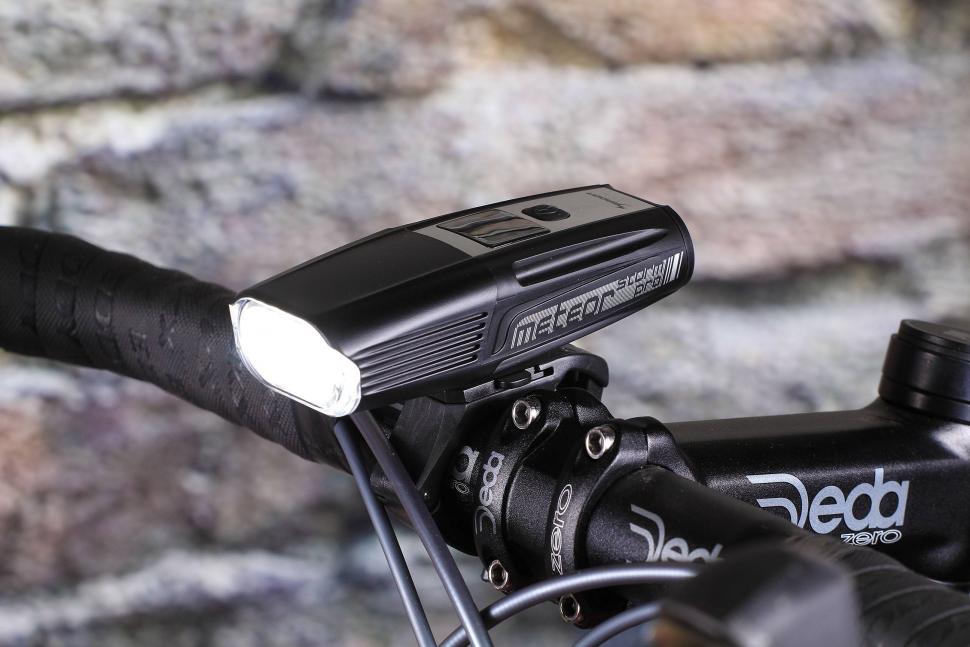 Using it on the road though, it's not as good. L5  is way too bright for cars while L4 or 3 are less dazzling but don't provide as much visibility. Changing through the levels requires cycling down and through the flashing modes which isn't practical when riding fast. The light did come with a remote that I've never used (and had forgotten about until now!) that might make this a bit easier and I will investigate that this week also. The model I have (max 1700 lumen) is now discontinued but there's a very similar new version available with a 2000 lumen boost.
The major downside of this light is its weight. Including the mount it weighs 260g. It comes with a helmet mount but I wouldn't fancy that weight on my head!
This light though is rock solid. When properly tightened the mount will not move no matter how rough the road surface. This was especially good on fast forest tracks on the MTB. However, I managed to break the clip on the base of the light on an Audax ride when trying to adjust the angle while riding. I was concerned about blinding oncoming traffic so tried to twist it down by manipulating the light itself. Of course it moved, the mount didn't and the plastic clip broke. As it is part of the light body it can't be replaced. A bodge repair using electrical tape saved me that night and a slightly tidier wrap of tape now secures the light to the mount.
This year the club is repeating the light subsidy but this time it's front lights – Cateye AMPP 500. At €15 again it's too good to miss and even if it isn't as good as the Moon light it will be a good replacement for the Lezyne. I'm hoping to get mine this week and I'm looking forward to testing it.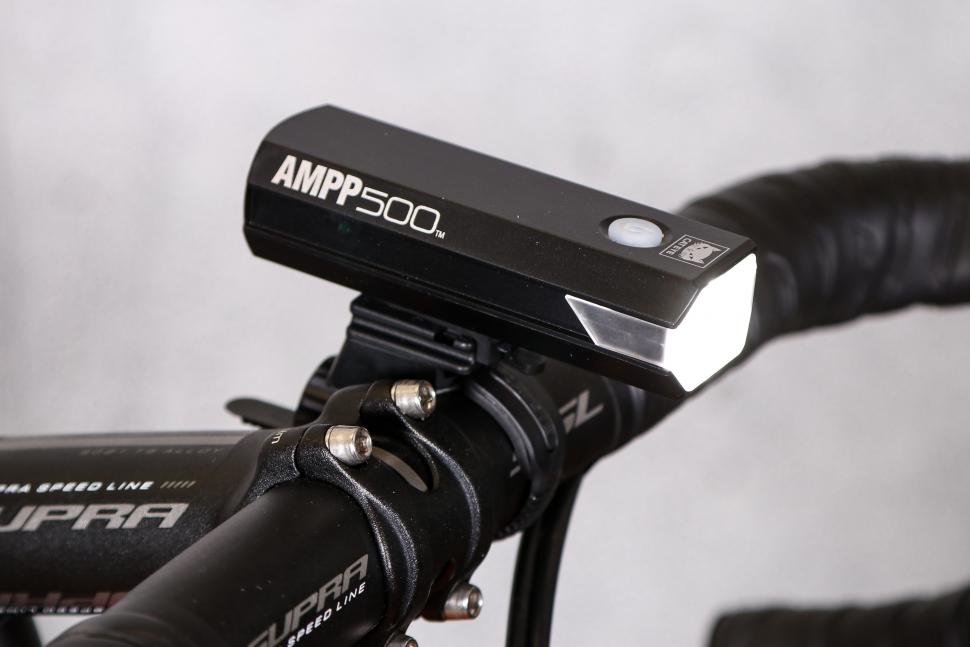 On my helmet I use two additional lights. My old rear light (Cateye Rapid Mini) is now on the back as a blinking high level visibility light.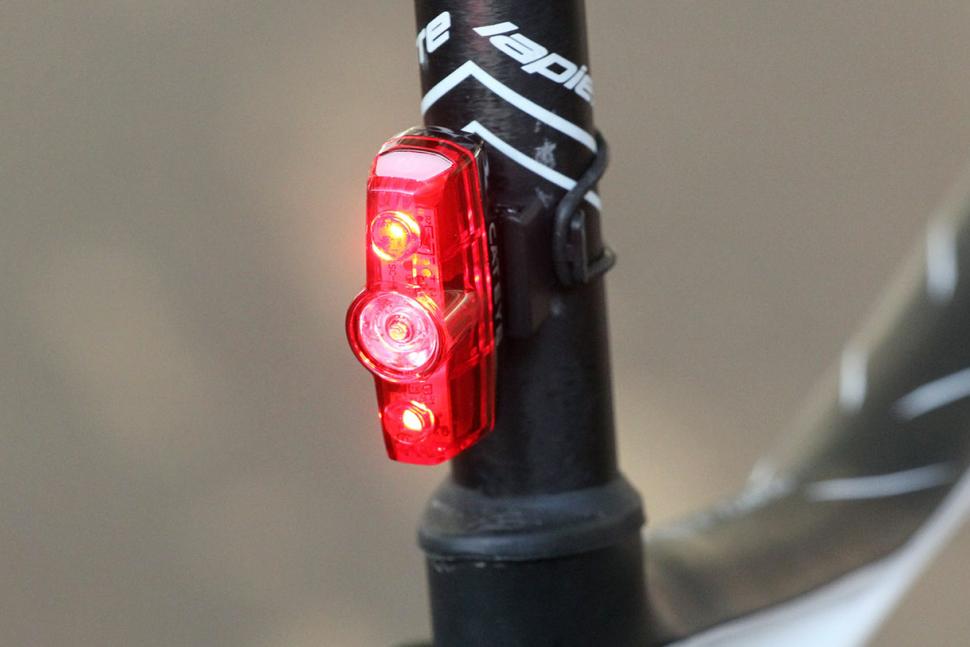 On top I have a second Lezyne Micro Drive 500 XL. This is set on the lowest full beam level and I find it incredibly useful for reading my Garmin screen and checking gears, seeing my pedals for clipping in etc. On this mode it gives me just enough light and lasts forever. Also it's not very heavy meaning it doesn't annoy me at all. A heavy light could cause a sore neck or cause the helmet to tilt annoyingly to one side or down over my eyes.
Future Upgrades
This setup works well for me and I've used it successfully on Winter 200km Audax rides when shorter days mean that I have to start and finish in the dark. However, if I'm going to ride 400km and 600km this year I'll need to upgrade my headlights for longer lasting performance.
The ultimate Audax setup would be a hub based dynamo but I don't fancy spending that amount of money. This light could be a very good alternative – IXON IQ Premium from Busch + Müller. It runs on AA size batteries and two sets will provide 10 hrs lighting and if I run out of rechargeables then regular Duracell will work in a pinch. At €80 on most sites it's a lot cheaper than a dynamo wheel!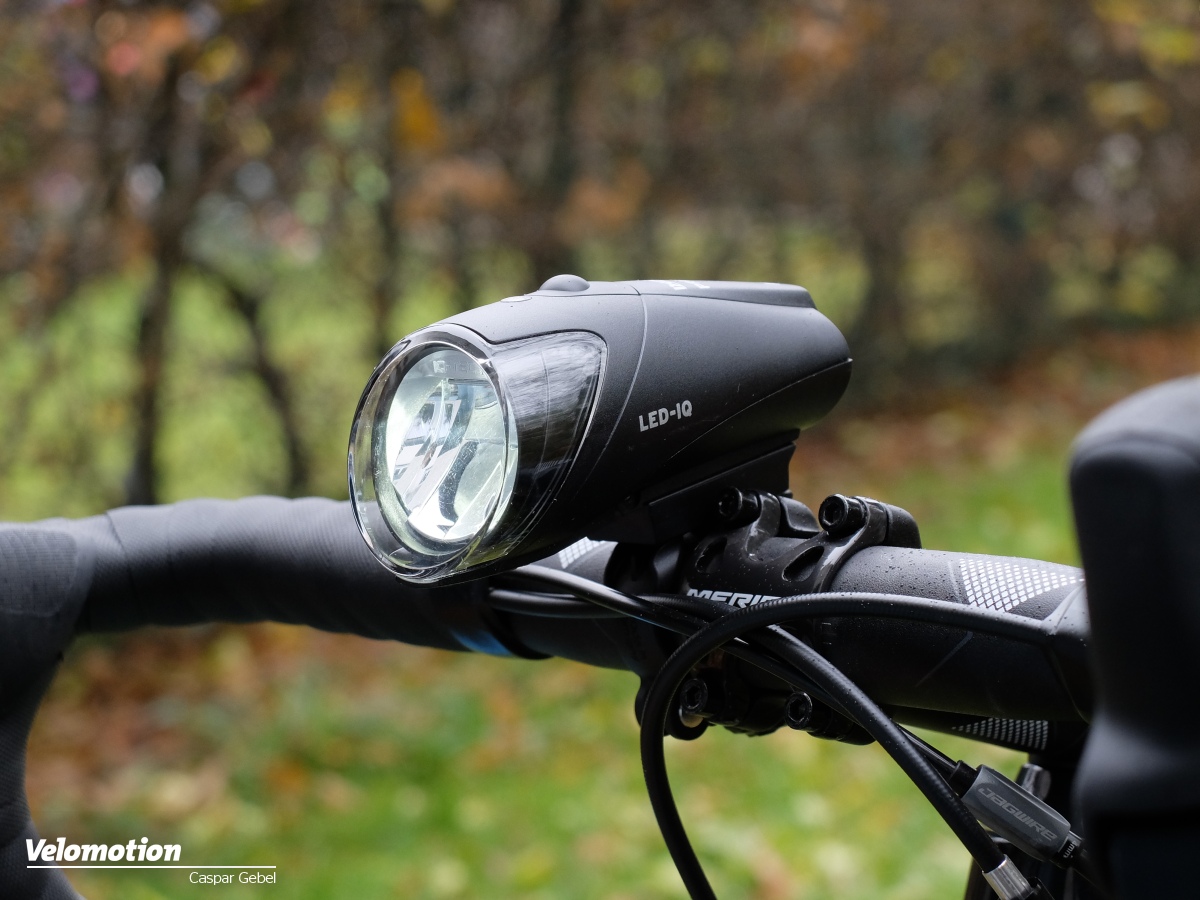 not the sexiest of lights!
Be Seen!
It's important not to forget the second part of that saying and make sure that as well as being able to see I can also be seen. On local roads round home I'm riding shorter loops and I'm happy wearing a reflective harness. This doesn't interfere with my pockets and is enough that I can be seen by following or oncoming cars.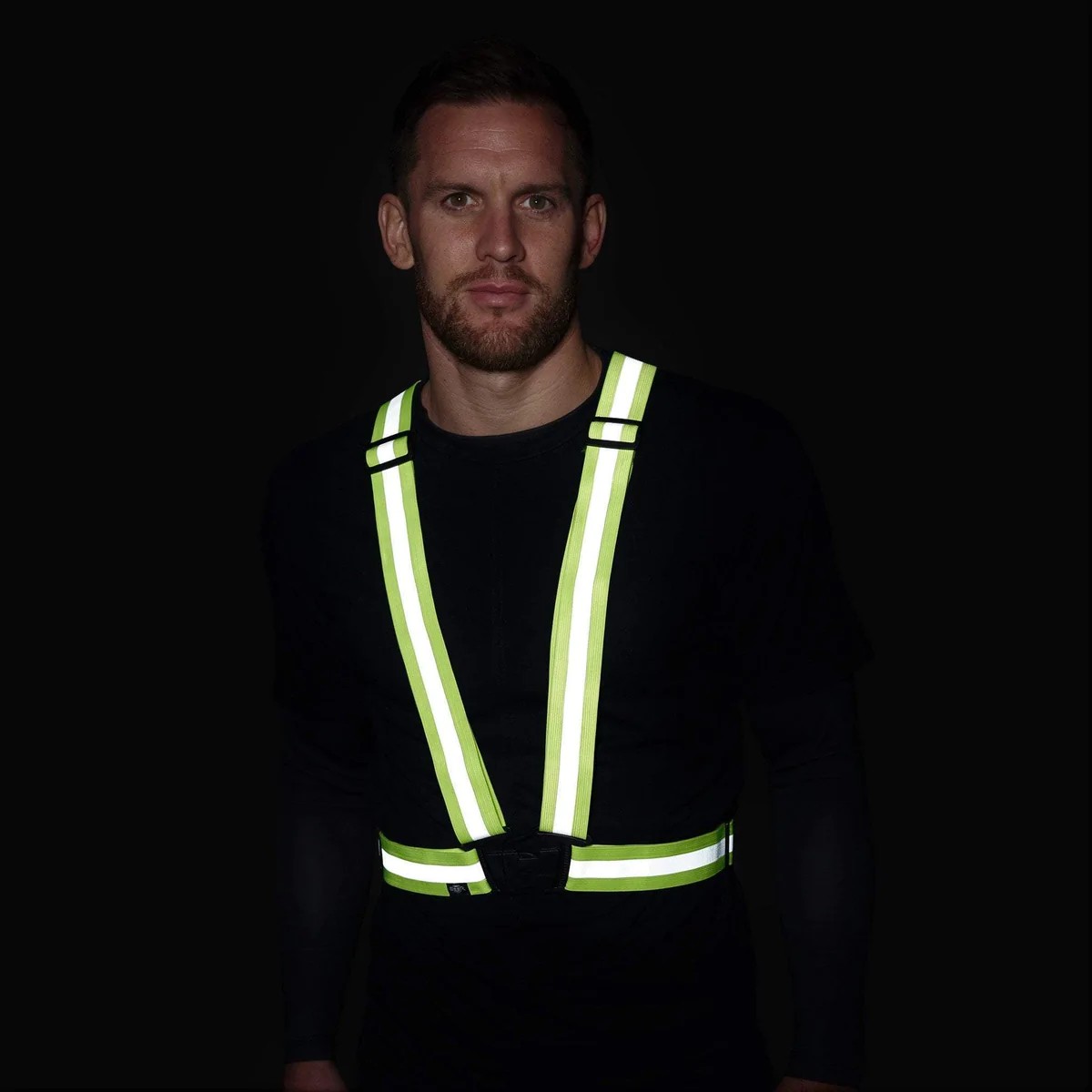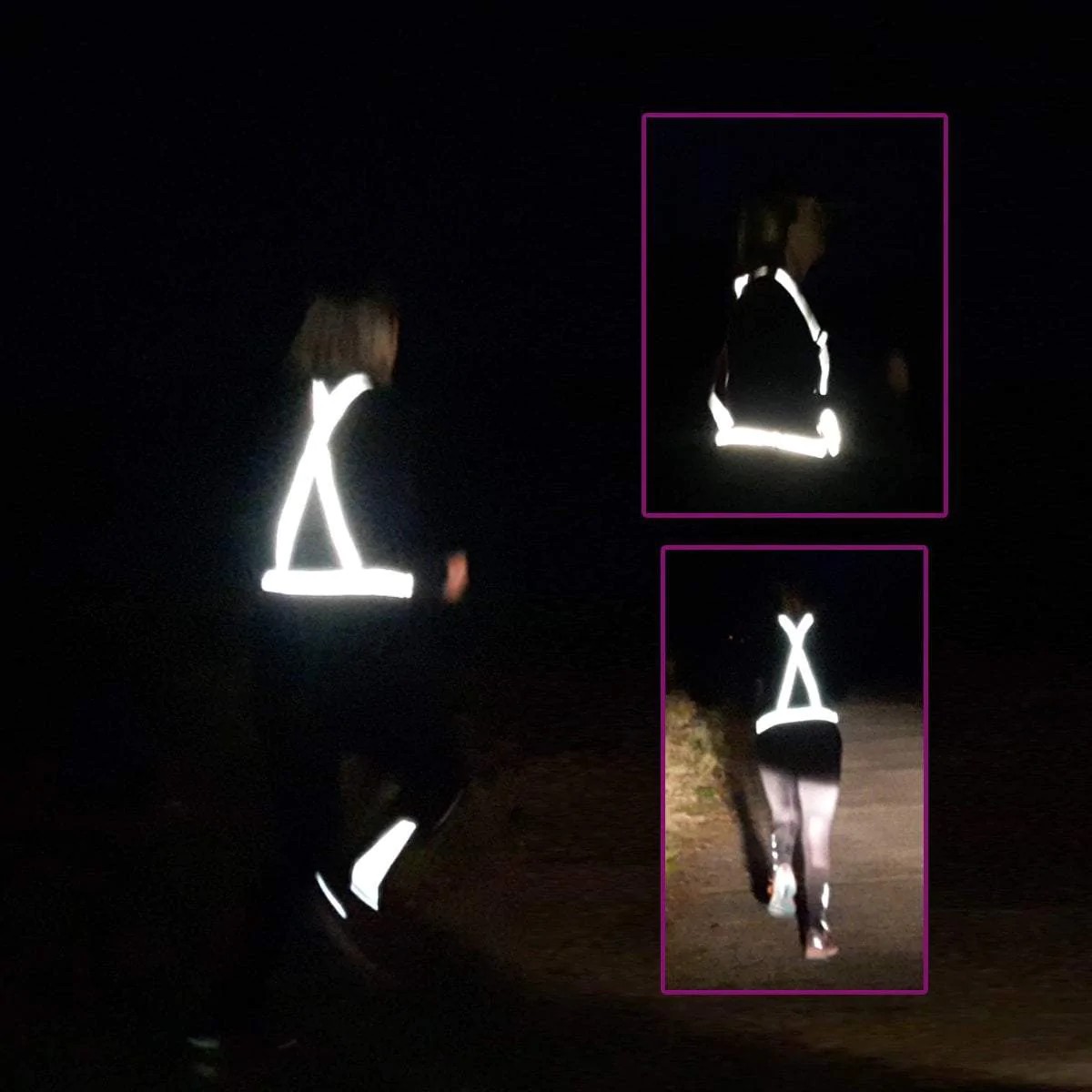 On Audax rides when I spend a lot longer riding in the dark and being a lot more tired I prefer something a lot more visible and have used a light reflective workman's shirt over my gear. This is heavier, less fitted and restricts access to my rear pockets but is incredibly visible at night.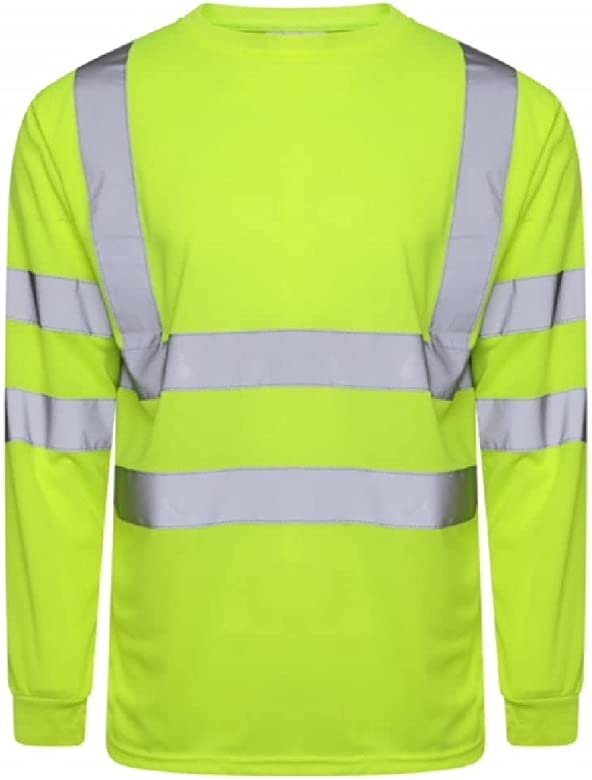 Header image by Reactual.com