We've just been through what qualifies as a heatwave in Ireland and Sunday was the last day of mega sunshine, high temperatures and the extended period of dry weather.
Definition: A heatwave refers to a prolonged period of abnormally hot weather which may be accompanied by high humidity. While there is no generally accepted definition of a heatwave, in Ireland it's classified as 5 consecutive days with a maximum temperature in excess of 25 degrees Celsius".

HSE Ireland
Sunday was also the last day available for me to complete a 200km ride to qualify for RRTY. It would also have to do double duty and count for my Metric Challenge ride for July. Due to various weak excuses I wasn't able to fit it in earlier this month. Our wedding anniversary was the only other available day and the flag I attempted to run up for that date was mercilessly (and unsurprisingly) shot down.
Heat was going to be a challenge so I decided to set a 5am alarm and get on the road early. I also decided to do my own Donegal 200 Permanent so I wouldn't have to drive to the start and therfore start cycling earlier. Due to a bit of faffing around with my Garmin I ended up wasting half an hour and getting started at 620am, but only 20min later than planned.
Even leaving at this time the temperature was still 13°C. It was 18°C at 8am, 20°C by 10am and 24-26°C in the afternoon. As a result it was a much more laid back ride than usual. I made sure to keep my power well down to keep my heart rate low and therefore my speed suffered a bit.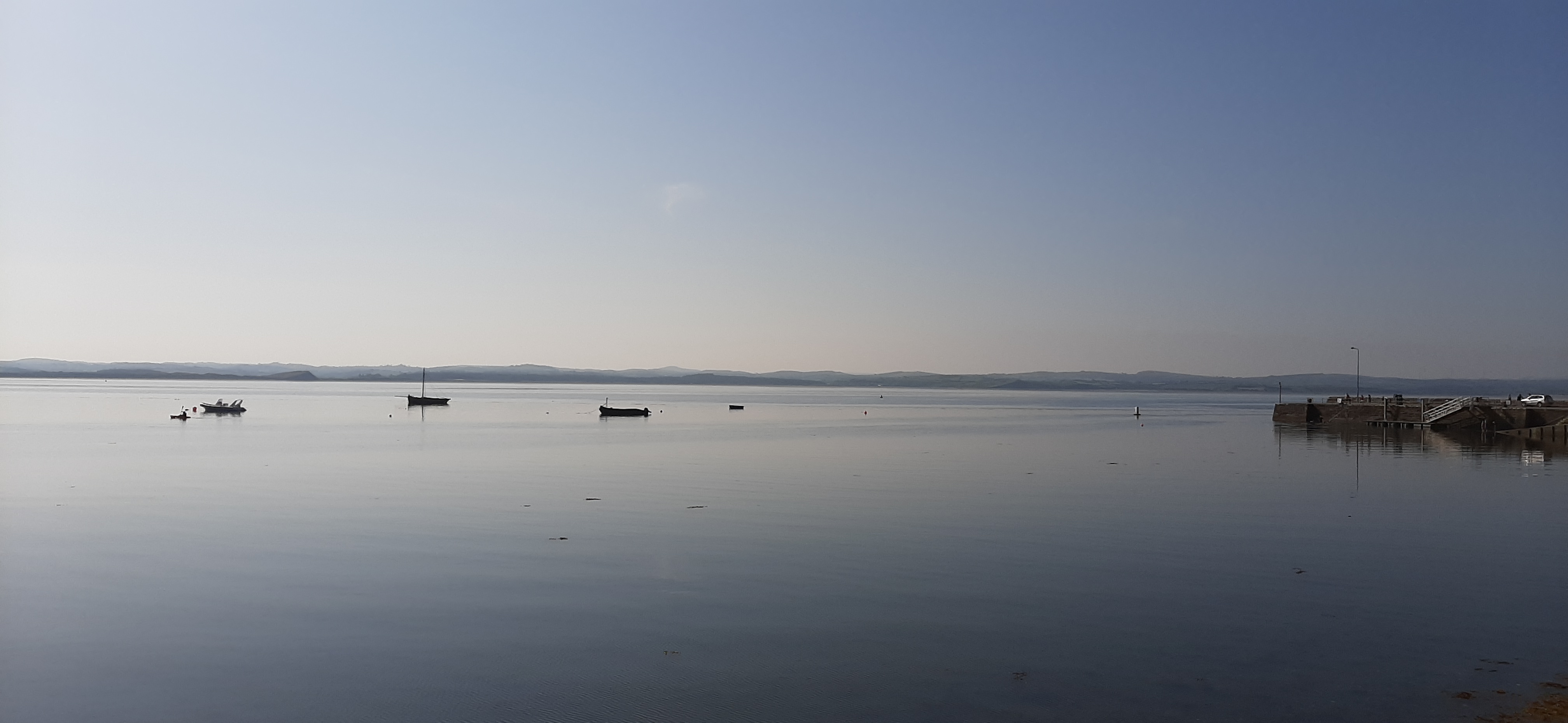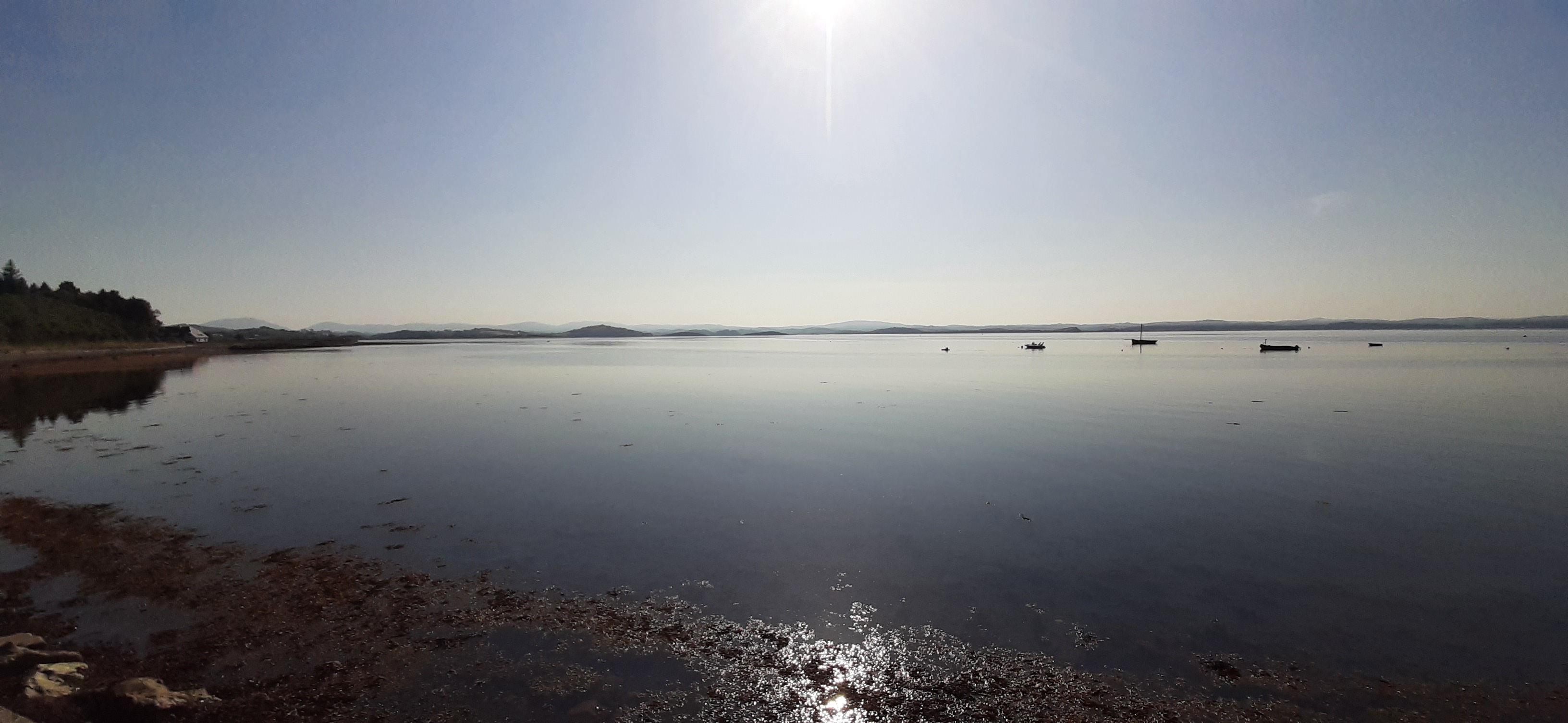 donegal bay from mountcharles pier
I also took plenty of breaks. I was going through water pretty quickly (at least 6L throughout the day) and made good use of the many shops along the route to stop and refill. My main break was at Ardara, at just under 100km, where I had my lunch in the sun outside a local service station. On my inaugural ride of this route back in October I missed this shop but amended the route shortly after to include it. It's a definite route improvement as it's a fully stocked shop with good toilets, a hot food deli and an indoor seating area. The indoor seating was unavailable on Sunday due to Covid restrictions but these should be lifted shortly and it will be an important refuge in colder, wetter months.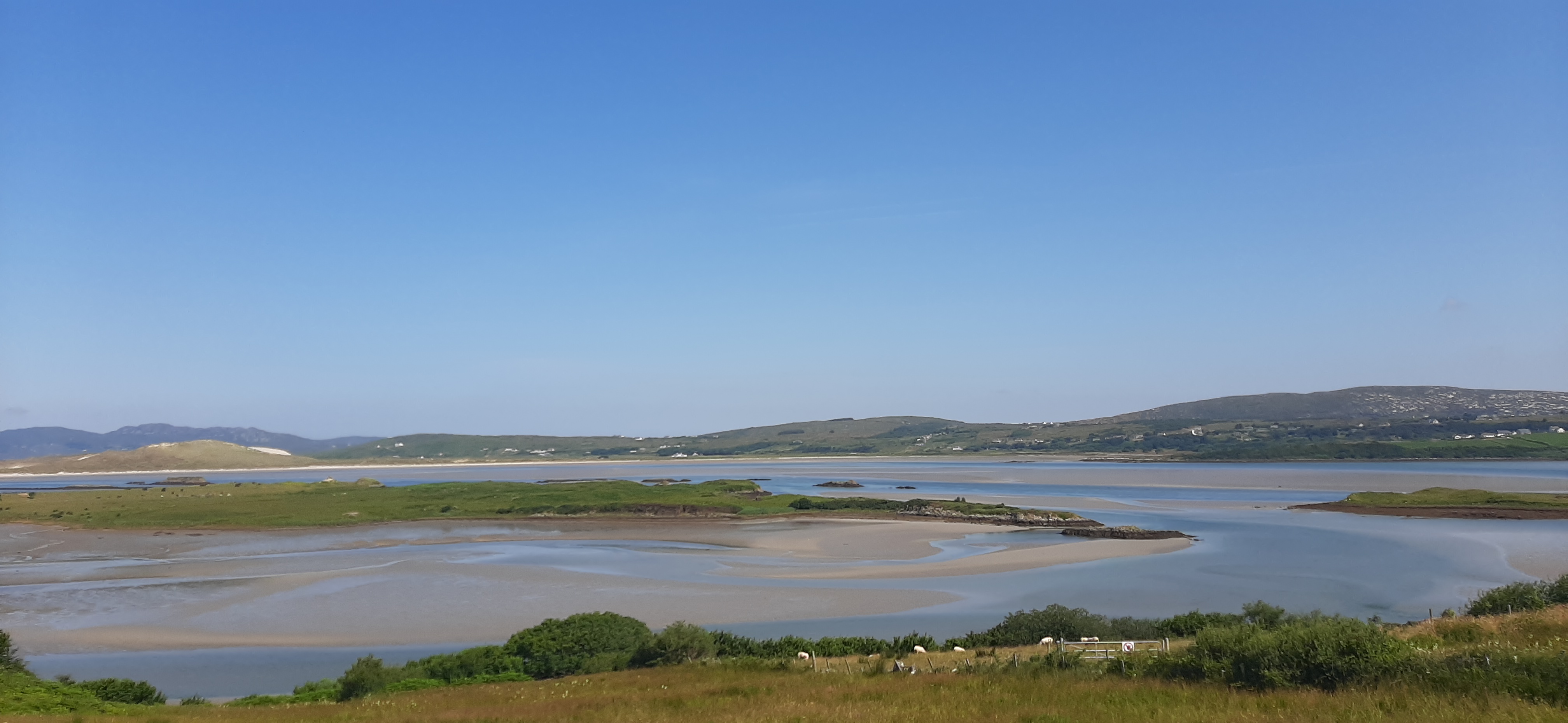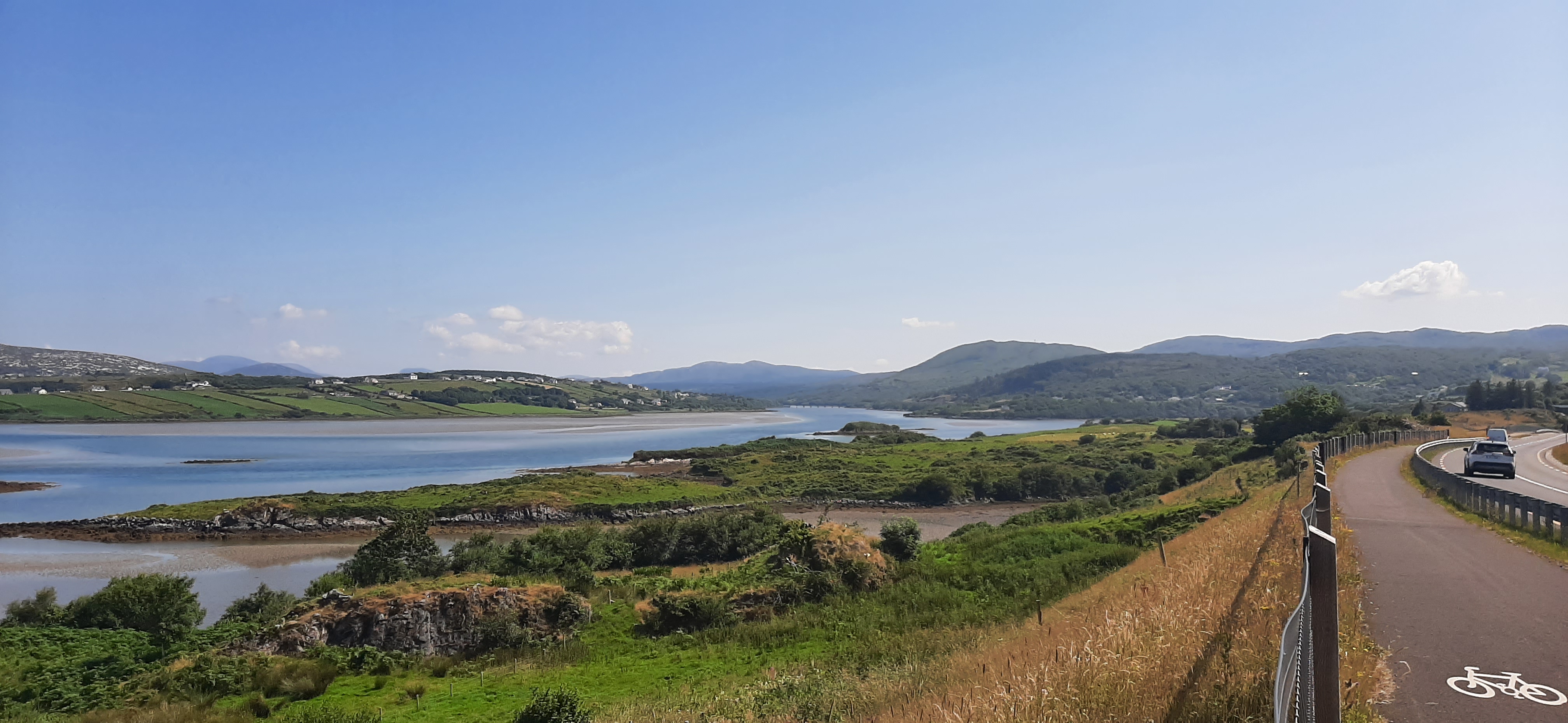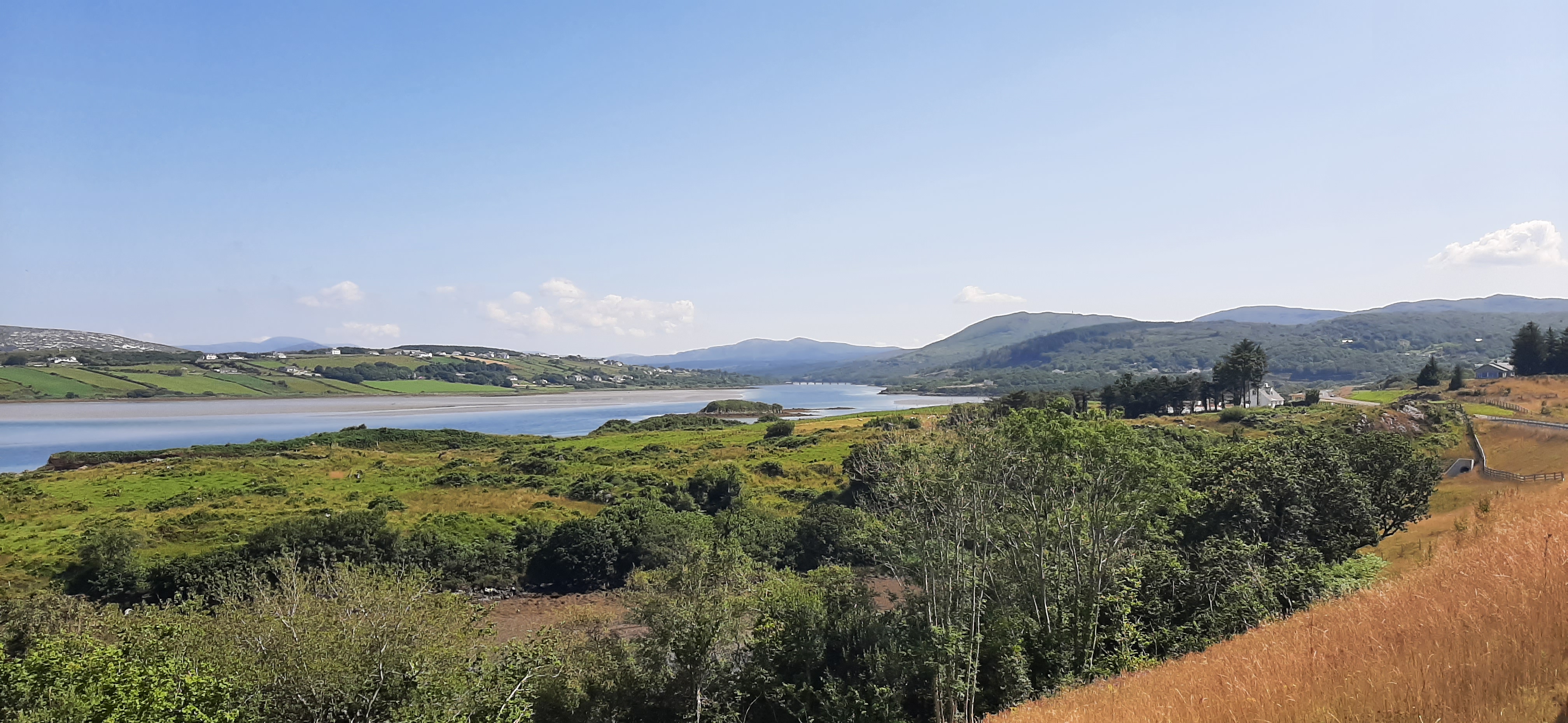 gweebarra bay and bridge
My most enjoyable break came just before the hardest climb. On my 100mile ride last month I'd noticed a large lough on the edge of Glenveagh National Park. I always had a plan to wear a wet buff under my helmet and down the back of my neck for the toughest climb up to Glenveagh as I'd be hitting it in the early afternoon. Leaving Ardara I remembered this lough and had the idea of stopping for a chance to cool my feet in the water.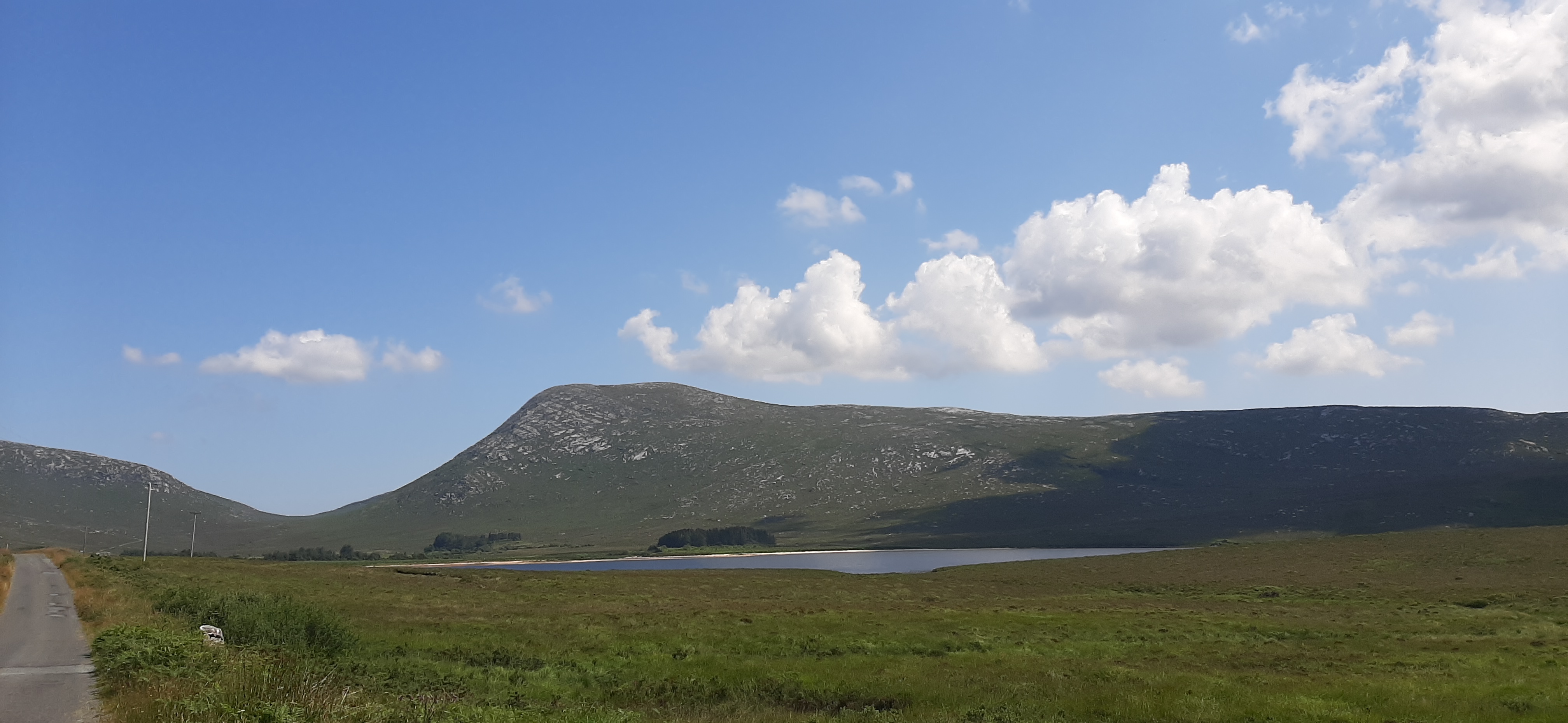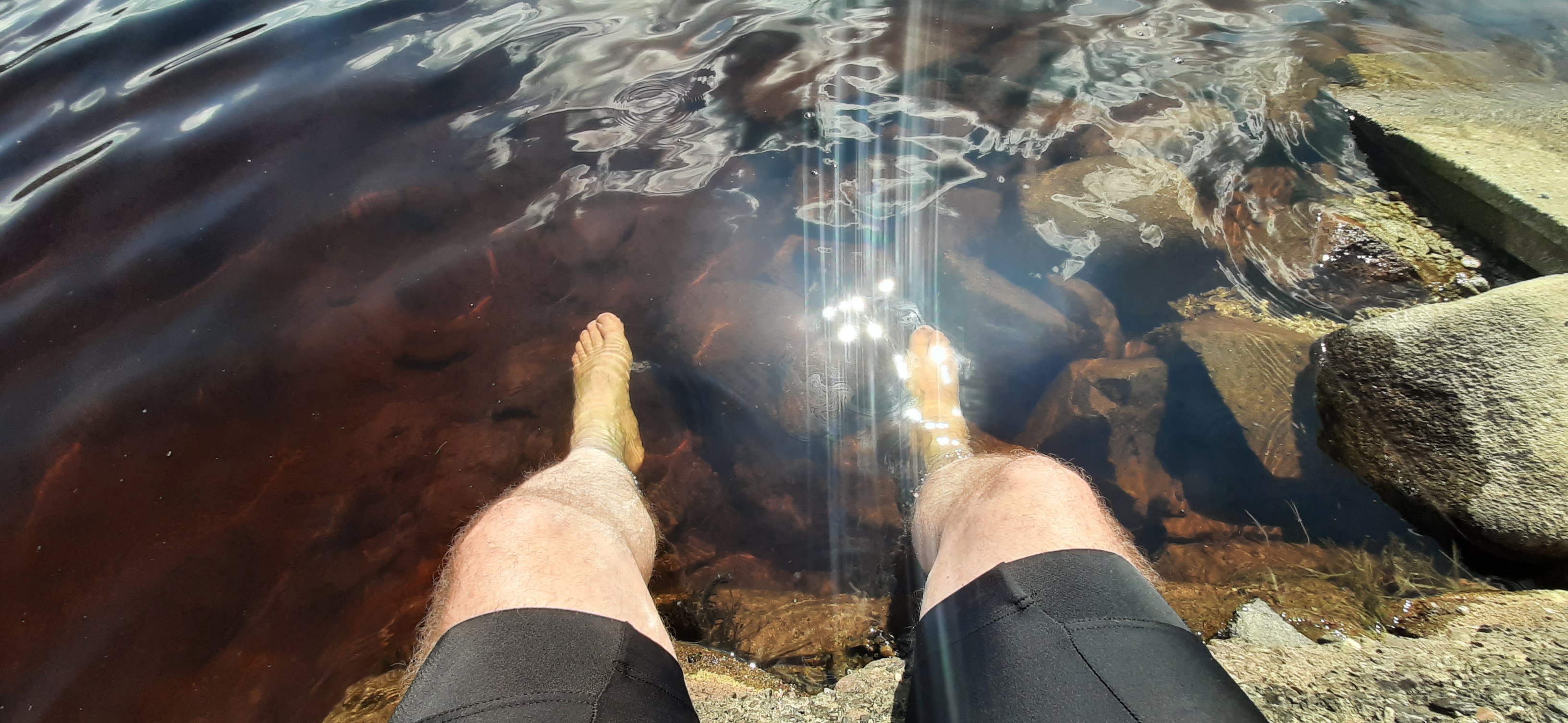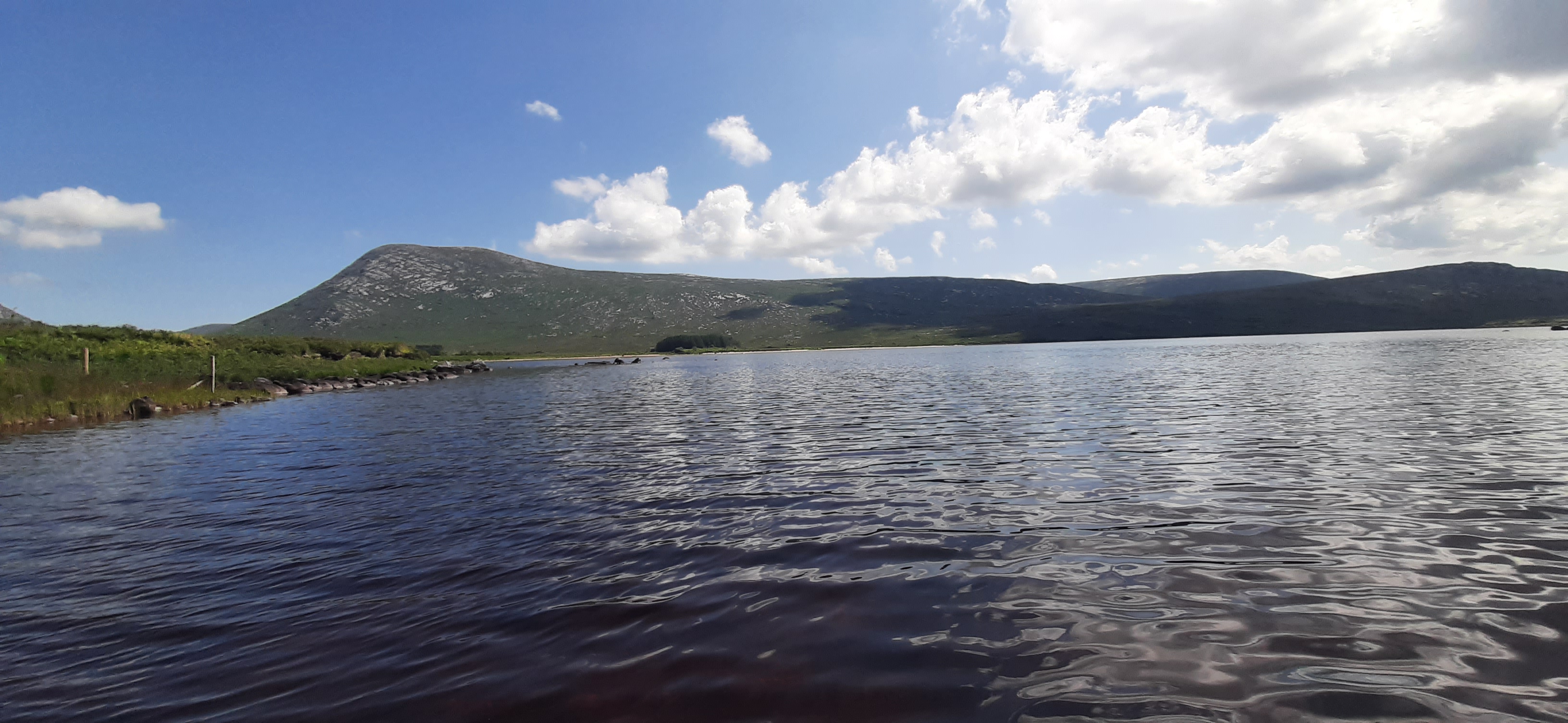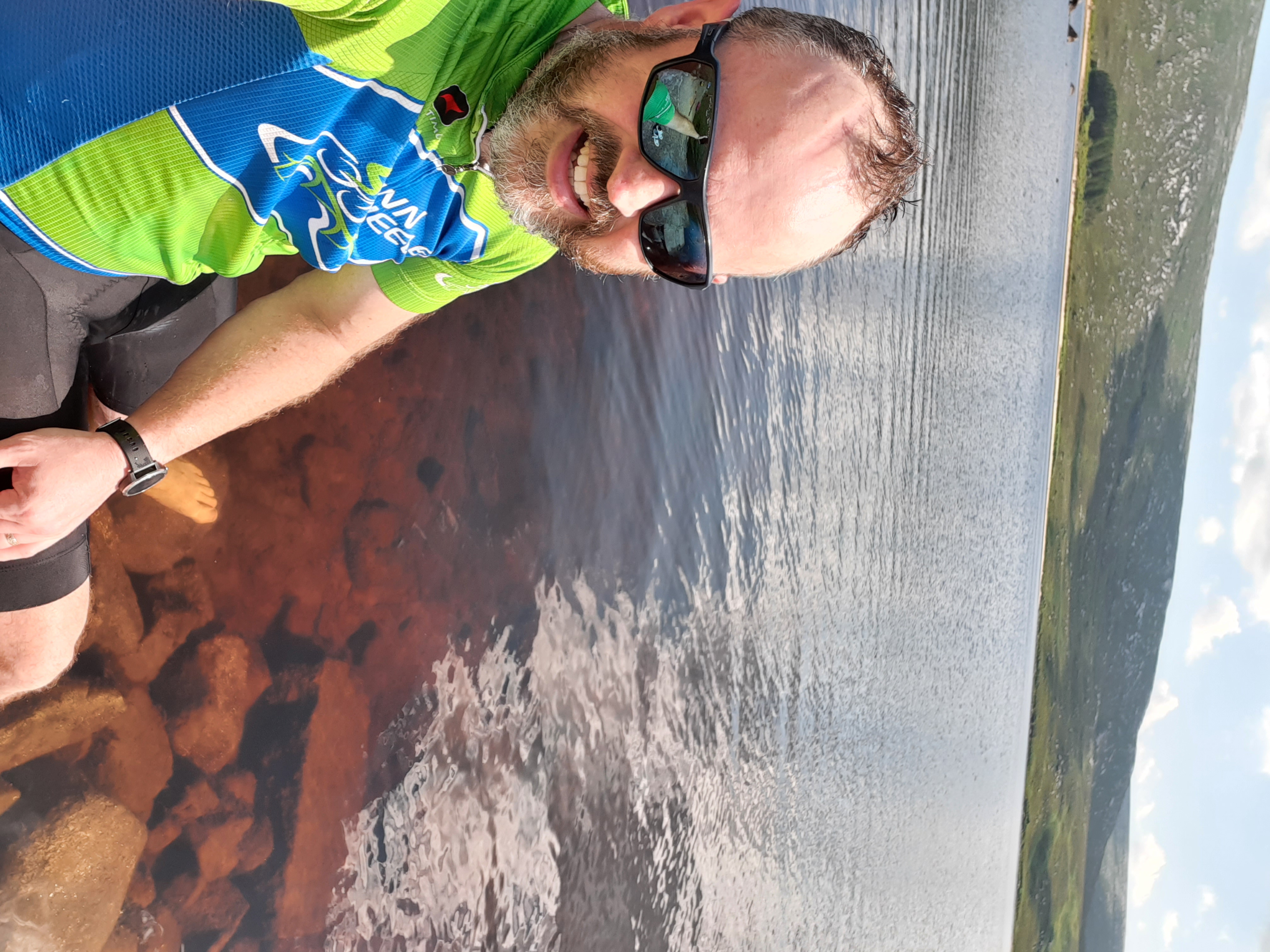 cooling off at lough barra
This was my best idea ever! By the time I reached the lough (Lough Barra I discovered from the information board) my feet were hot and swollen and getting sore. Soaking them and my legs up to the knees was a beautiful relief. I splashed water over my head, down my back and arms. It was glorious. I was pretty soaked but cool and dried out quickly in the strong sunshine. There was a family there kayaking and if not for them (and the proximity to the public road) I'd have been tempted to strip off for a fully submerged dip! It took a real effort to dry off and leave but off I went with a soaking wet buff dribbling cooling water down the back of my neck.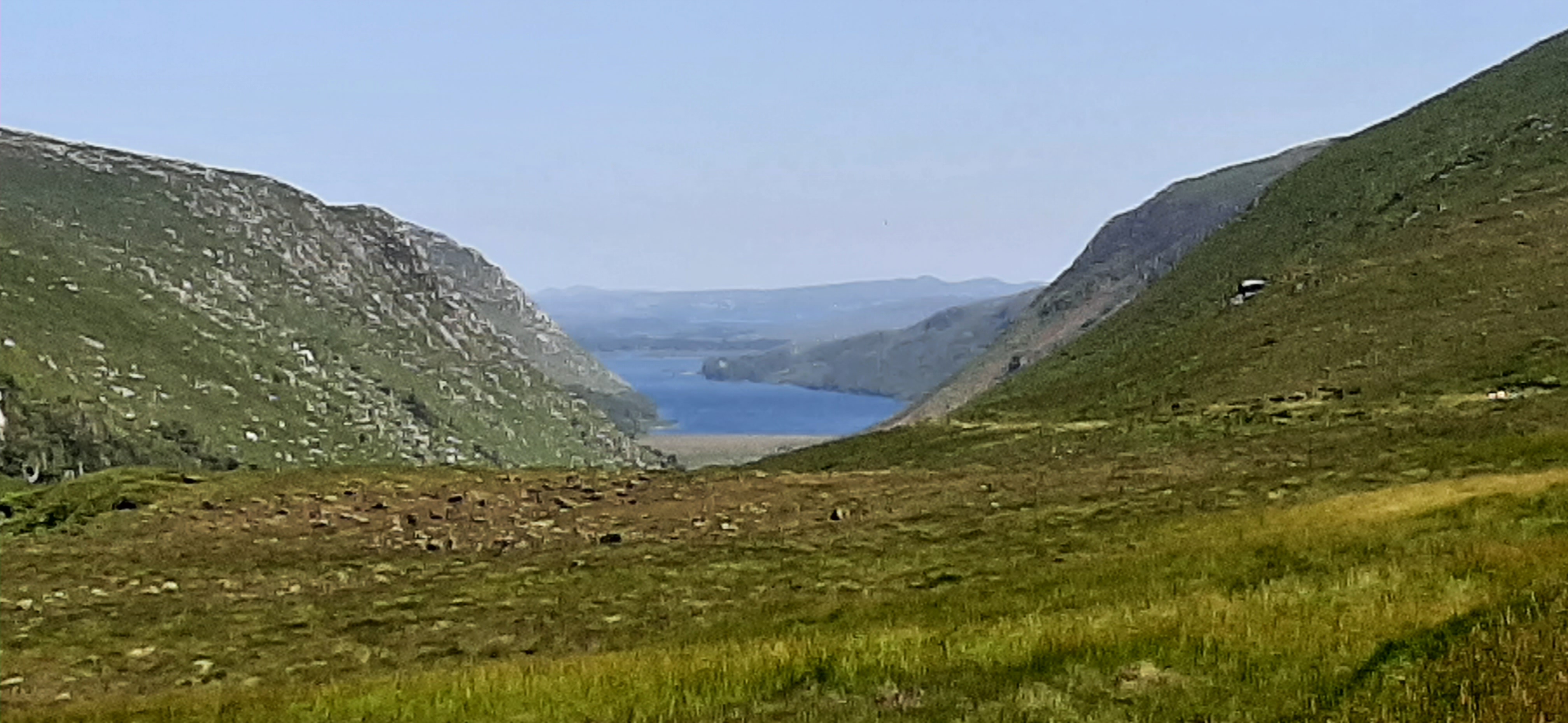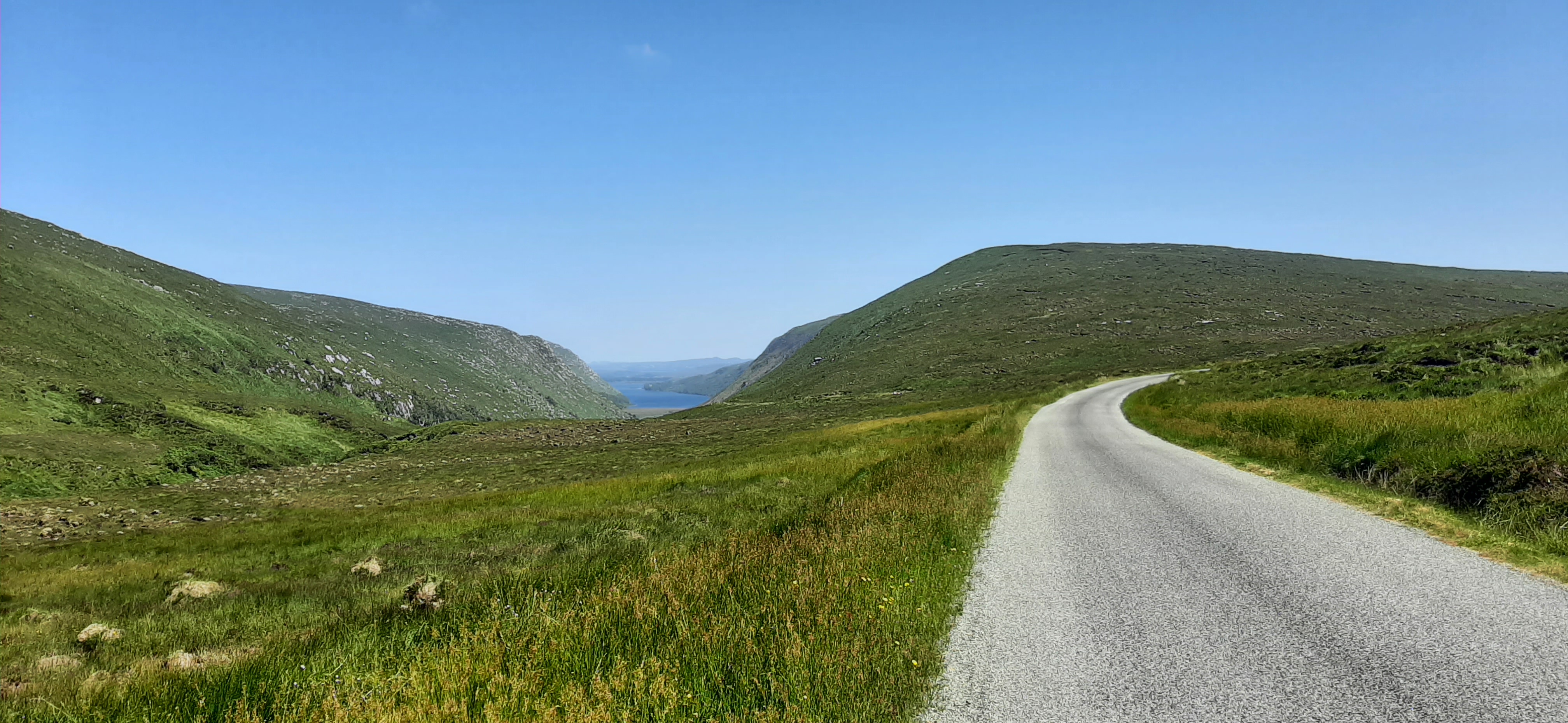 lough veagh from the head of glenveagh
I ended up stopping twice more, in Churchill and Raphoe, to cool off in the shade, buy more water and eat more food. The heat impacted my average speed (24.2km/hr) with my 200km ridden in 8hr 16min. My usual target is sub 8hrs so I was still pleased. My total time was longer than usual too at 10hr 40min but I needed those extra stops and I enjoyed every one of them so it was all worthwhile.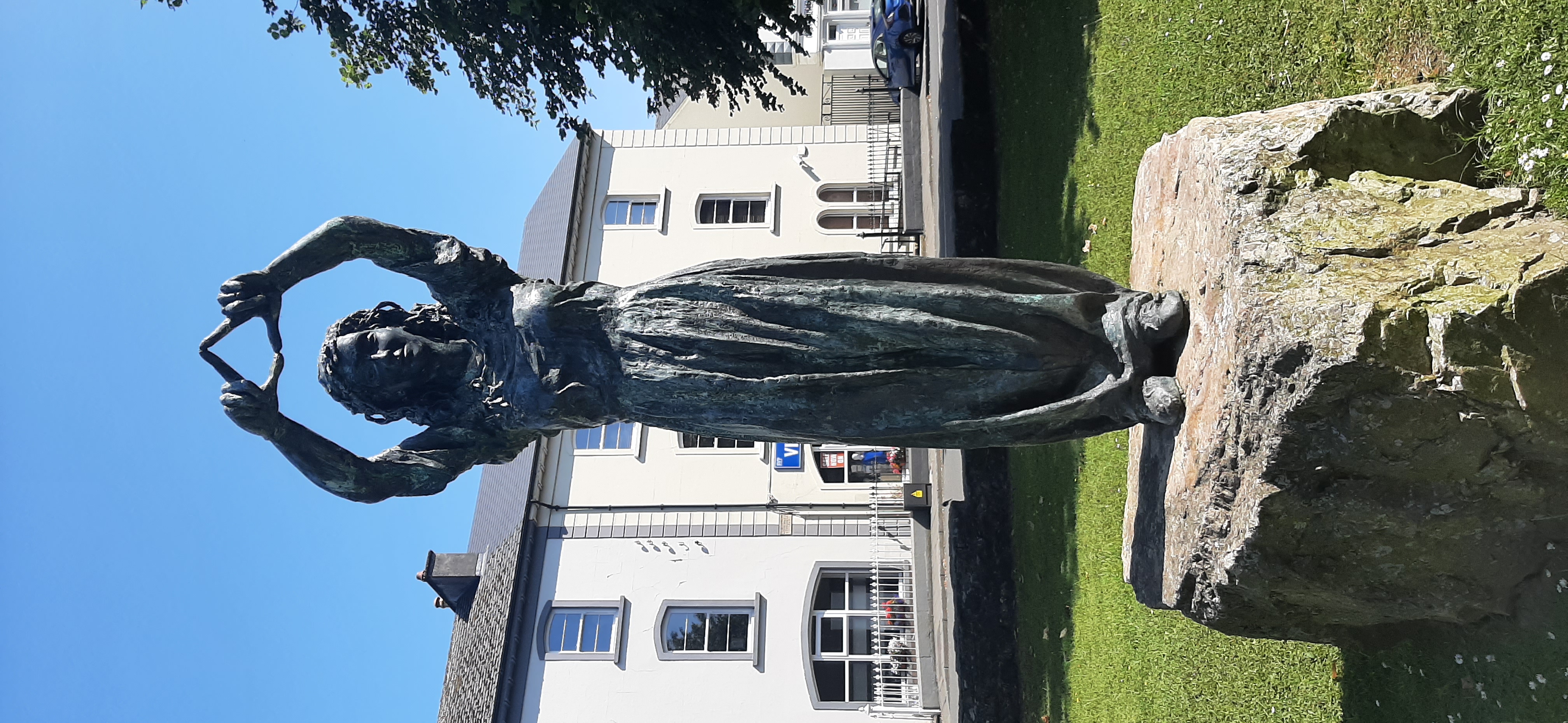 heart project sculpture raphoe diamond
click here to view on strava