Soviet Comeback by Jamie Smyth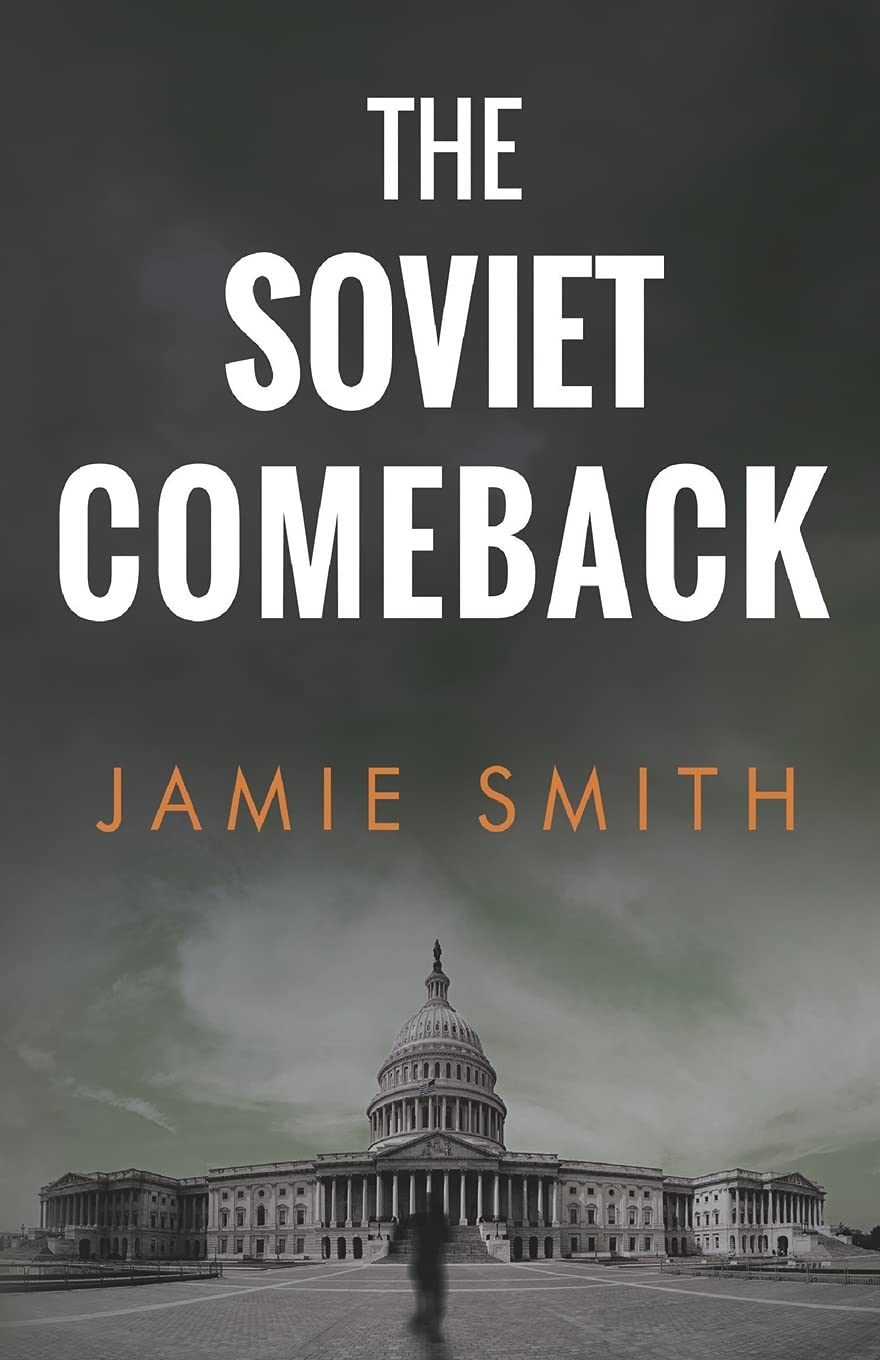 This post may contain spoilers.
I met the author of this book on a hike with the walking club. He was over visiting a relative and joined us as a guest. A few others were talking to him about the book and having gotten the details I was intrigued enough to give it a read. Despite liking the guy and really wanting to like the book I found it pretty weak. However, it is his first published book and it is a starting point.
The concept of the story is quite good. Nikita is the young son of Nigerian refugees that somehow end up living in Communist USSR in the 1980s. The KGB take him from his family and train him as a special agent to carry out espionage and assassinations in America. There is a theme of racism that runs through the whole book as Nikita tries to fit in to a life that doesn't belong in either the Soviet Union or the US where he eventually ends up.
Overall I found the book disappointing. It was too long with too many locations used before it finally settled down on the main story. The bad guys were almost comic book baddies stopping just short of the maniacal laugh and moustache twirling. The scene plots felt formulaic and predictable and the romantic involvements unrealistic. Overall it felt over edited as if the author went over and over the writing until it was worn out.
My biggest issue was how the racism was dealt with. I'm pretty sure that growing up as a black man in Russia or America in the '80s would not have been pleasant but it all seemed very OTT and again almost comic book baddie style. I'm not sure it is easy for a white man from the UK to write about racism in a time before he was born and I have absolutely nothing to measure his success against but it didn't feel right to me.
Overall it wasn't a bad book but I did find it difficult to stay engaged all the way to the end. If he writes a second I'll probably give it a go just to see how he develops as an author.
My Rating: ⭐⭐
Header image by Kaboompics .com from Pexels