I've been finding it difficult to get into a good headspace for a good few weeks now. I wrote back in the middle of July that I was finding it difficult to get motivated to walk and cycle and basically get past the planning stage of anything really. Despite pushing myself to do some things I still feel that I'm only operating at something like 75% of normal. It's like a series of those days when the weather is full of low hanging clouds and misty drizzle, grey and dispiriting.
With those kind of feelings along comes that good friend comfort eating. I've definitely been guilty of resorting to a much increased consumption of chocolate, crisps and biscuits over the last 6/8 weeks. That combined with a considerable drop in activity has resulted in weight gain and I'm now at the top end of my scale. I'm really not comfortable in this zone as it's getting easier to just let it go.
Energy levels are poor. I'm sleepy and lethargic at strange parts of the day. I almost nodded off at lunchtime today and I've found the evening commute difficult on a number of occasions with a sleepy head and droopy eyelids. I'm going to bed at decent times but don't think my sleep quality is where it should be.
I've also been having some "digestive" issues in the last month. I'm not sure if that is a symptom or a contributing cause. I'm concerned that it is the beginning of an intolerance or maybe a form of IBS but have a feeling that it's mostly dietary and stress related. I'm hoping that a few weeks of cleaner eating will help settle me down again. It can only help with the weight gain also!
I had very little interest in riding my bike today and with a mid morning vaccine appointment for the two boys and an afternoon forecast for persistent rain I knew it was unlikely to happen anyway. Shortly after lunch and almost nodding off I decided to try and lift some of this hateful lethargy and went for a walk in the rain. It was quite warm with no wind and mostly just drizzle when I set off. The heavier rain came along the road but I don't really mind walking in these kind of conditions. Along the way I met some new neighbours 🐮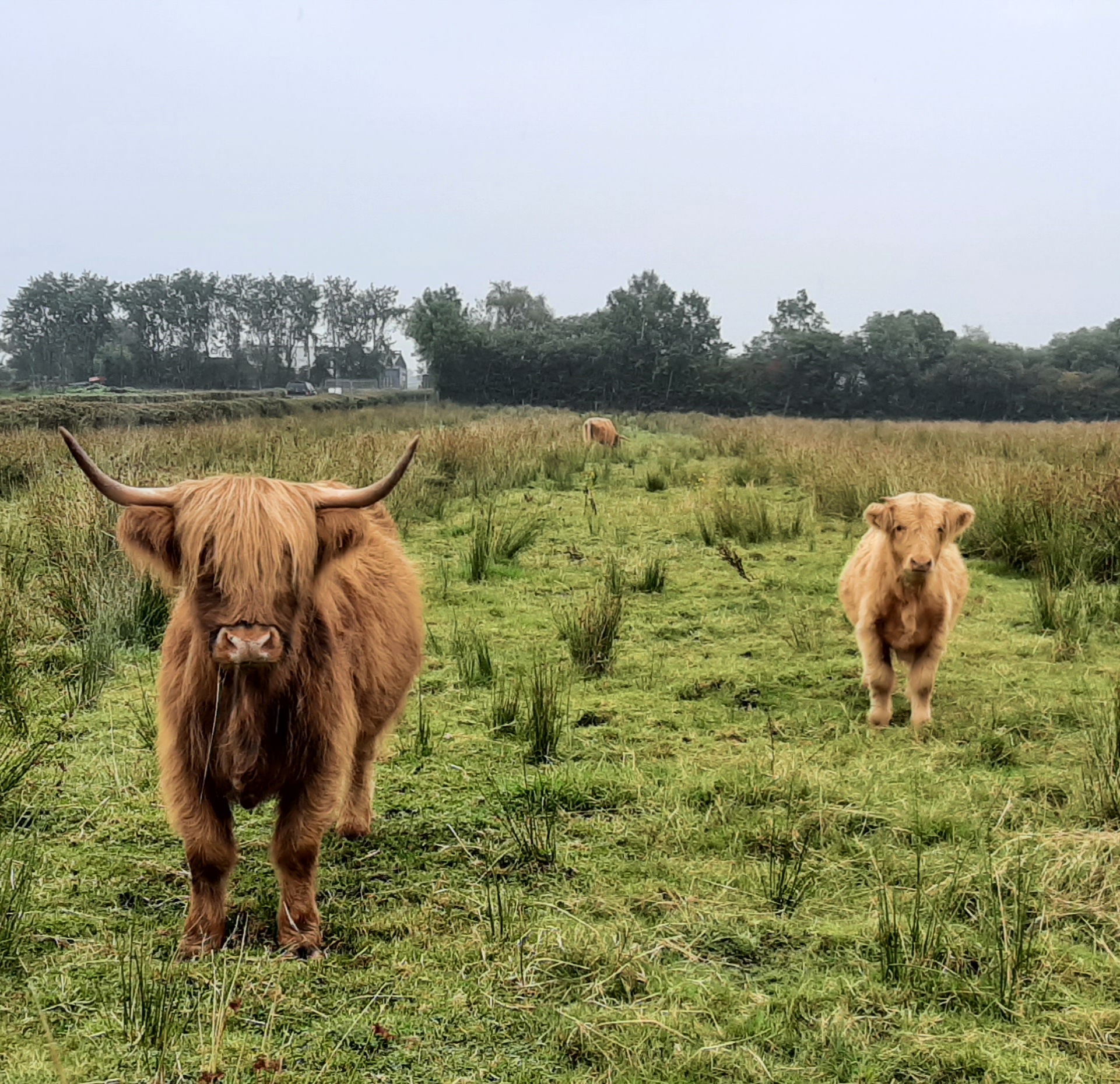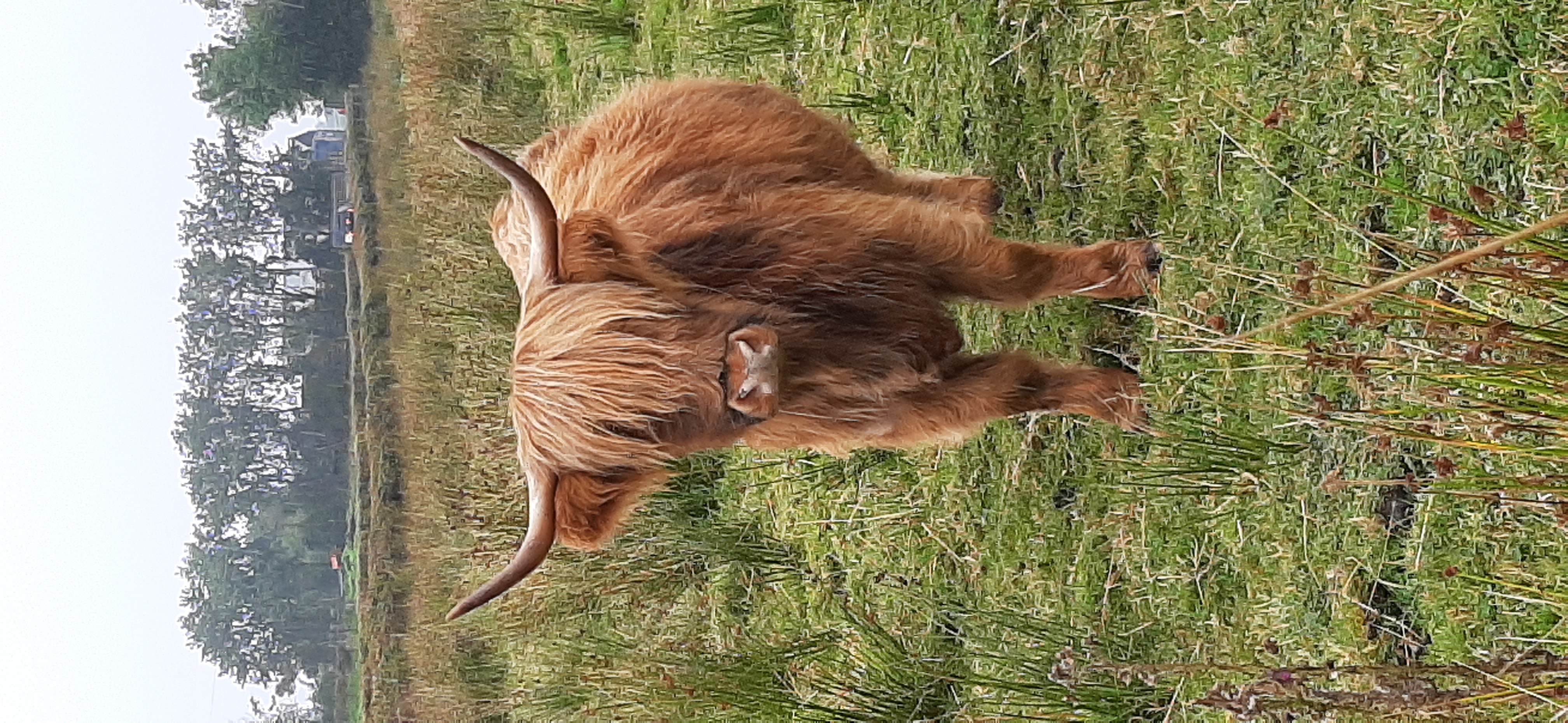 The route was mostly local minor roads and lanes but also skirts through one of the local forestry plantations. I took a small bag with me containing my gas cannister, stove, cook pot and water. The plan was to go into the trees and make a hot chocolate.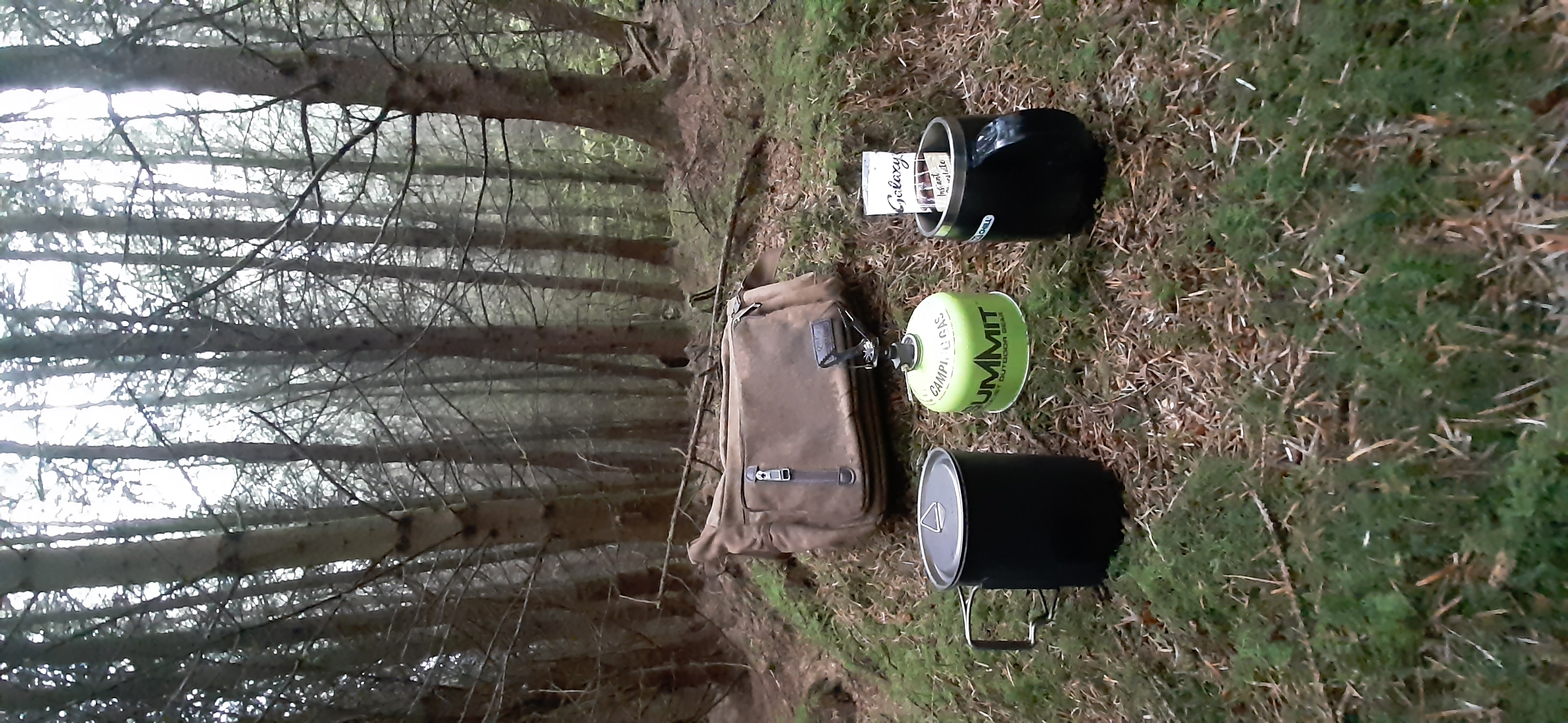 I didn't really want a hot chocolate but it's difficult to rush one without scalding your mouth so it forces you to slow down and take your time. I had Rosie with me too which wasn't a great idea as she can't settle when out like this, wants to keep moving and whines a lot.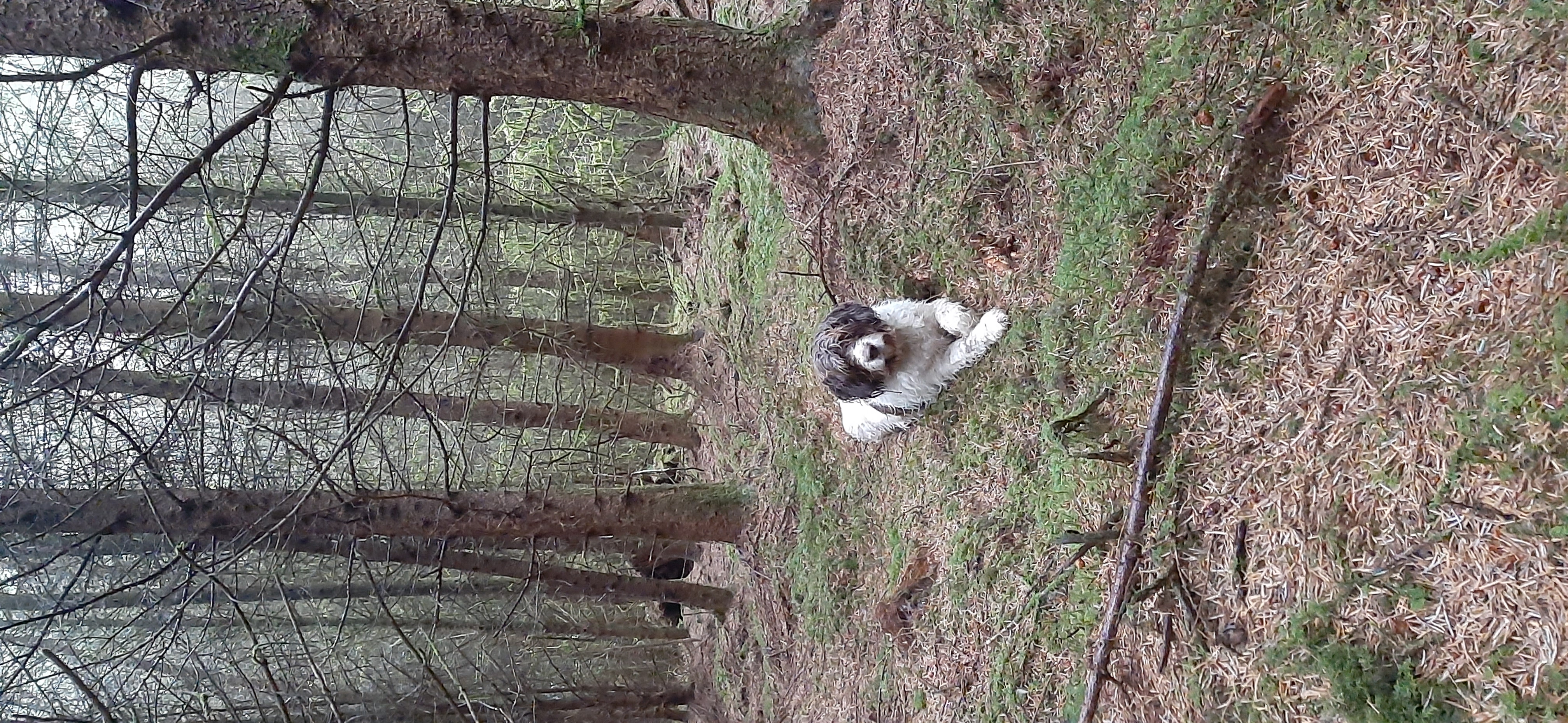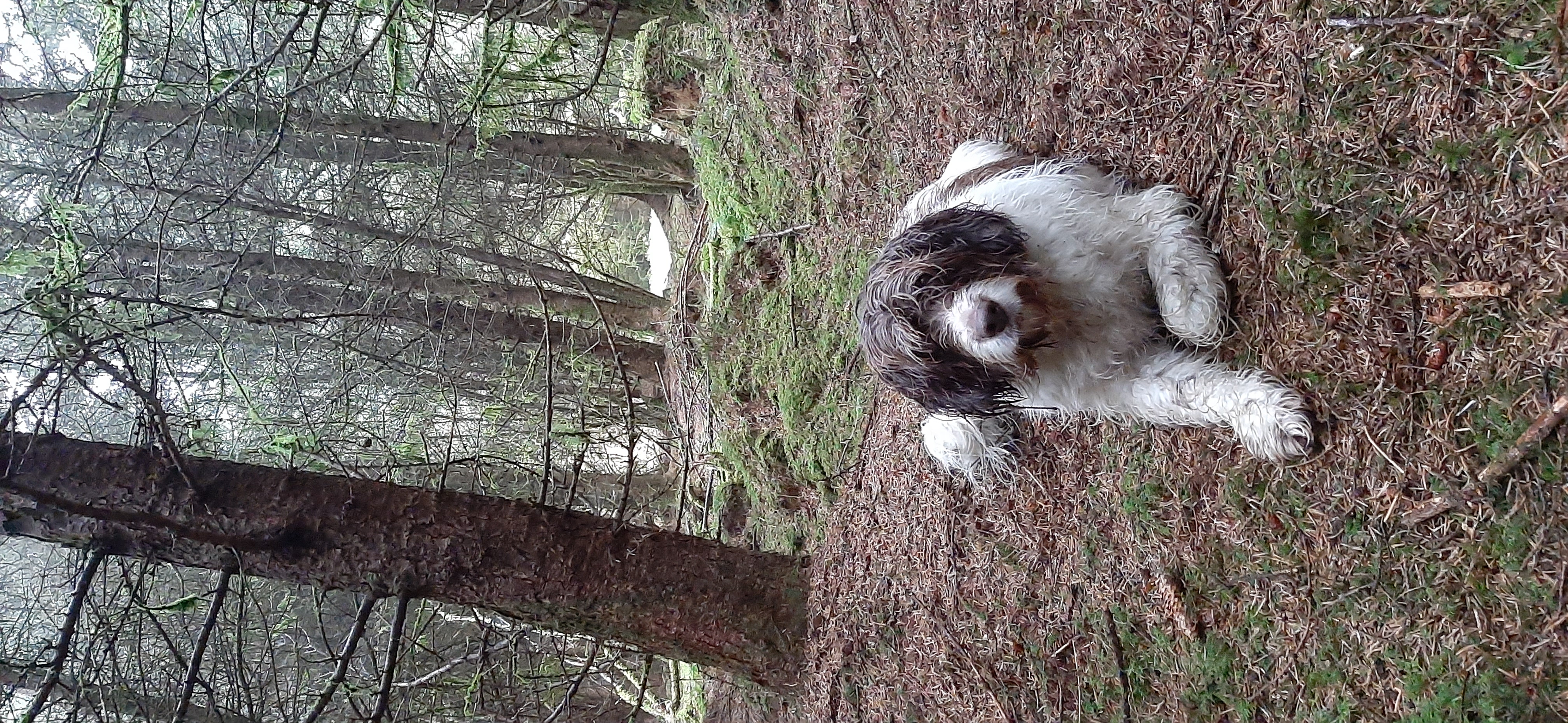 zero patience!
I ended up sitting for at least half an hour while I prepared my drink and allowed it to cool. It was nice to sit and enjoy the forest and try to settle my mind. I found it surprisingly difficult to switch off my brain, random nonsense and ideas flitting around but I guess I just need more practice to get better at it.