Darkspell (Deverry #2) by Katherine Kerr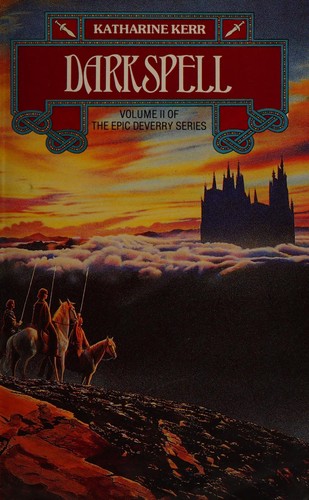 From Google Books:
Inextricably bound to the fate of the land, Nevyn, Rhodry and Jill struggle to unite the humans of Deverry with the mysterious and once-hostile race of Elves. But the evil and powerful sorcerers of Annwn know that any alliance between the two races will threaten their own dominion.
My Rating: ⭐⭐⭐⭐
It sounds like it should be confusing having multiple stories being told in 3 different time lines with the same characters reincarnated but it somehow managed to work. The three stories very much focus around Jill and her former lives this time and we see her portrayed as three very different people.
Add in the Dark Dweomer and this book is very interesting and a great read.
For such an easy going type of story there is a lot of sexual violence including sexual assault and systematic abuse and rape. There's also the typical violence of a medieval setting and subsequent battles. However, despite all the violence and evil magic it somehow manages to escape being a dark story.
Header image by Kaboompics .com from Pexels