In The Woods (Dublin Murder Squad #1) by Tana French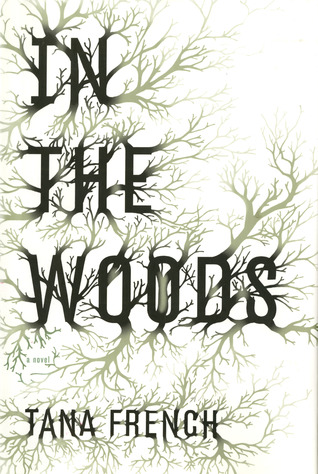 From Goodreads:
As dusk approaches a small Dublin suburb in the summer of 1984, mothers begin to call their children home. But on this warm evening, three children do not return from the dark and silent woods. When the police arrive, they find only one of the children. He is gripping a tree trunk in terror, wearing blood-filled sneakers and unable to recall a single detail of the previous hours.

Twenty years later, the found boy, Rob Ryan, is a detective on the Dublin Murder Squad and keeps his past a secret. But when a 12-year-old girl is found murdered in the same woods, he and Detective Cassie Maddox (his partner and closest friend) find themselves investigating a case chillingly similar to the previous unsolved mystery. Now, with only snippets of long-buried memories to guide him, Ryan has the chance to uncover both the mystery of the case before him and that of his own shadowy past.
My Rating: ⭐⭐⭐⭐
I almost gave up on this book not long after starting. The style of the first couple of chapters kind of grated on me and I wasn't enjoying them. However, I'm very glad I persevered as either the style changed or I became used to it. Either way I ended up really enjoying this.
I also didn't realise that this book was made into a TV series that I watched last year (Dublin Murders). I had a nagging feeling that the story was familiar but I knew I hadn't read the book. Eventually the penny dropped, Google confirmed it and I was happier reading the story.
*SPOILER AHEAD* This is quite a dark story, dealing as it does with disappearing children, the murder of another child and dysfunctional families. The trauma of Ryan's own experiences, how he deals with them as well as the new case, the breakdown of his special relationship with Cassie and the eventual harm to his mental health and career do not make for easy reading. However, the author does a great job of making this all very readable.
This is the first in a series of 6 books set in a fictional murder squad within An Garda Siochana but it seems that they are all pretty much standalone. Cassie does appear in the next but this is Ryan's only one and Cassie doesn't feature again. This is an interesting approach.
Header image by Kaboompics .com from Pexels