The original plan for today was to go for a hillwalk but waking up this morning with congested sinuses for the second day in a row I decided to call it off. I think the recent high temps and hayfever are to blame and with temps forecasted in the high 20s today I didn't think it would be enjoyable.
During the week we bought a new (to us) car so we figured today would be a good day to head out for a longer drive to get a really good feel for it and to visit a place we've heard a lot about but have never visited.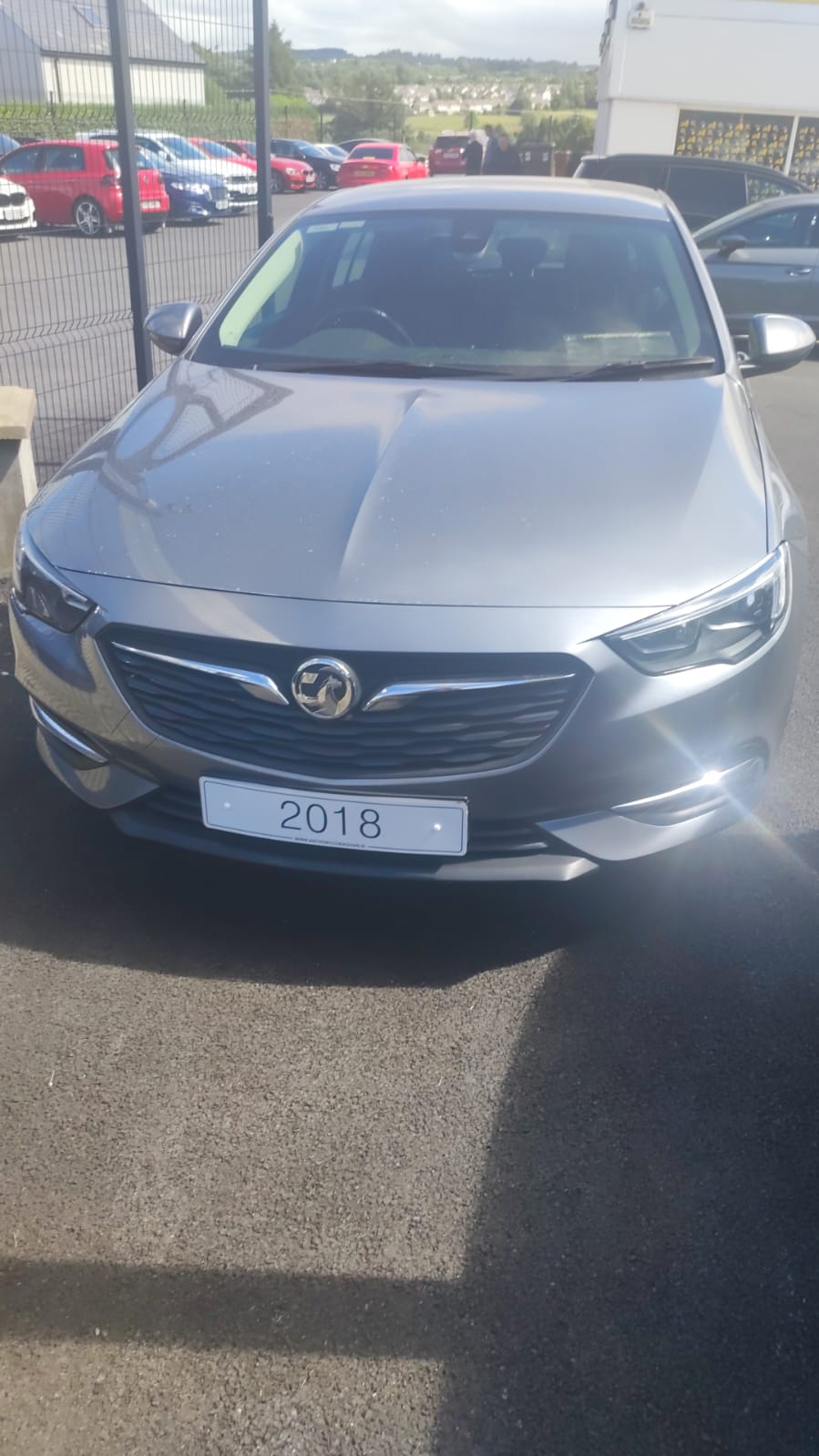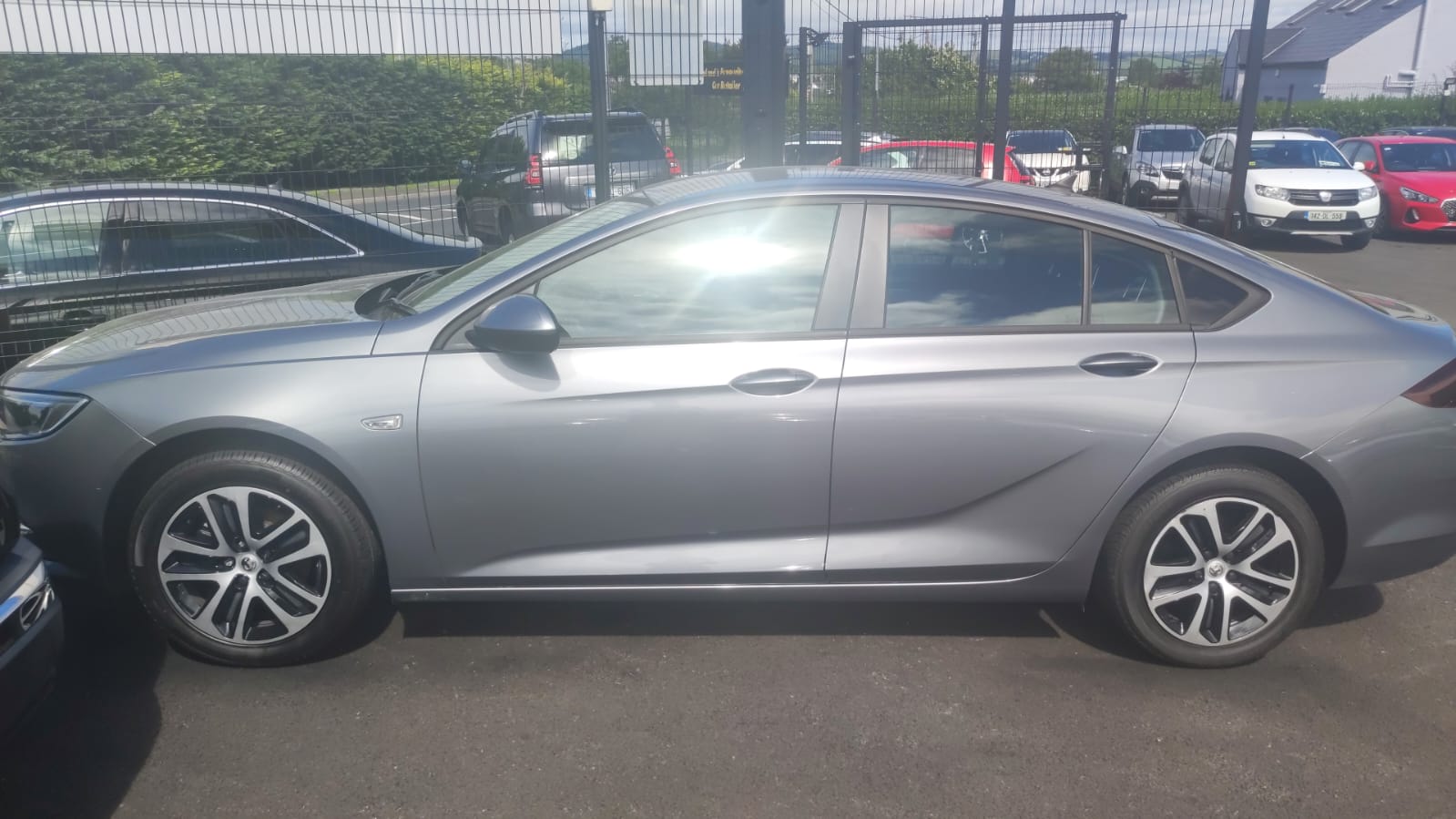 Murder Hole Beach is officially called Boyeeghter Bay or Boyeeghter Strand but known locally by the gruesome name. Two theories why include the death of a girl in the 1800s that fell to her death from the cliffs and the dangerous currents that make the bay unsuitable for swimming. It is known as the most beautiful beach in Donegal and possibly Ireland.
Accessing the beach used to require crossing private land and playing chicken with a bull but another landowner has now put in a gravel path and a car park. €5 gets you access to both for the day and it's more than worth it.
Although the path is better it's still a pretty strenuous climb going most of the way up and over Meelmore Hill before crossing farmland to the beach. Today as we climbed the hill we could hear the roar of a large helicopter and it turned out someone had got into difficulty either in the waves or on the rocks and had to be airlifted off by the coastguard.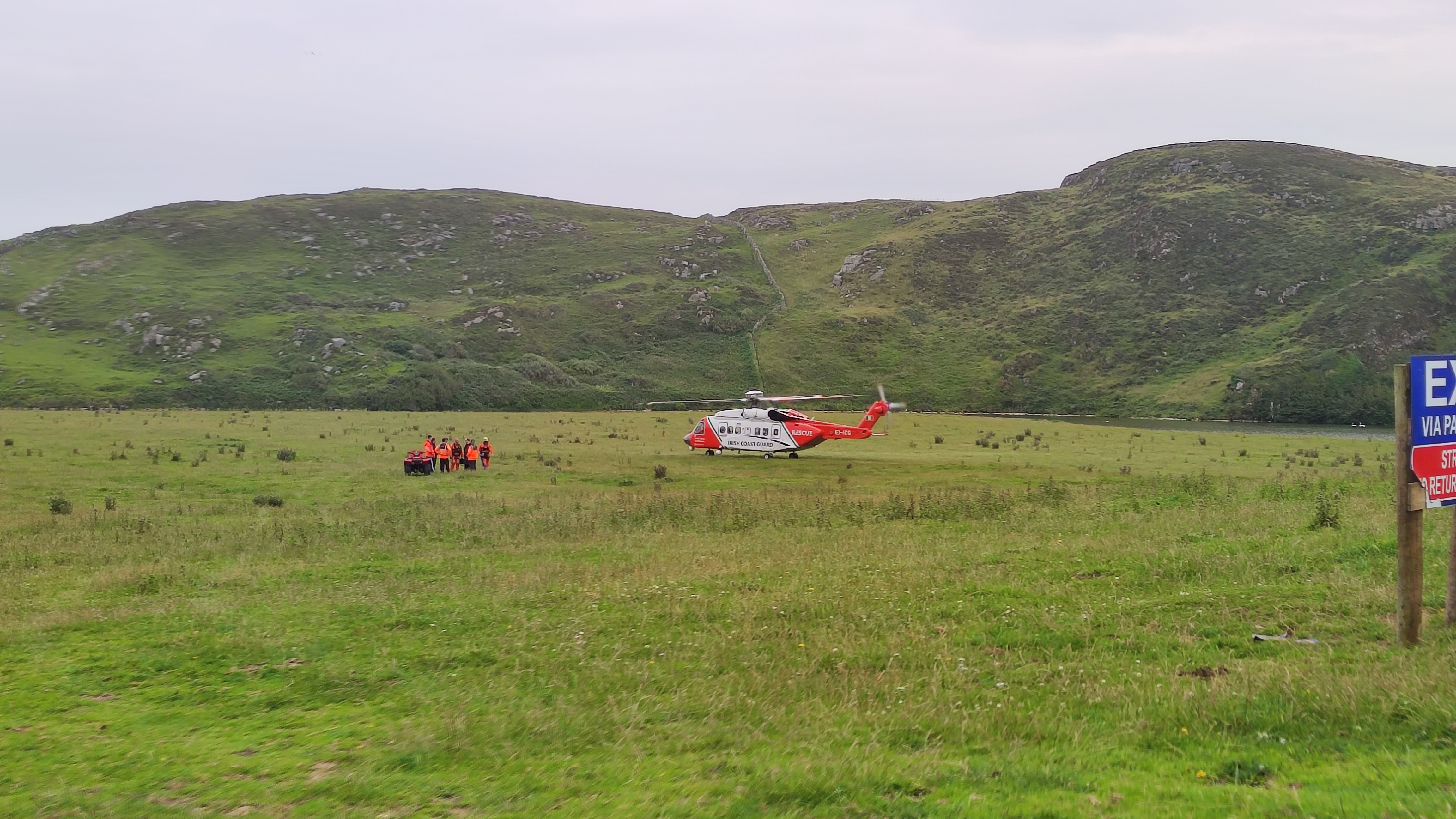 Thankfully he walked out of the helicopter with only his dignity hurt.
Over the last little rise and we were treated to the most perfect of beach views.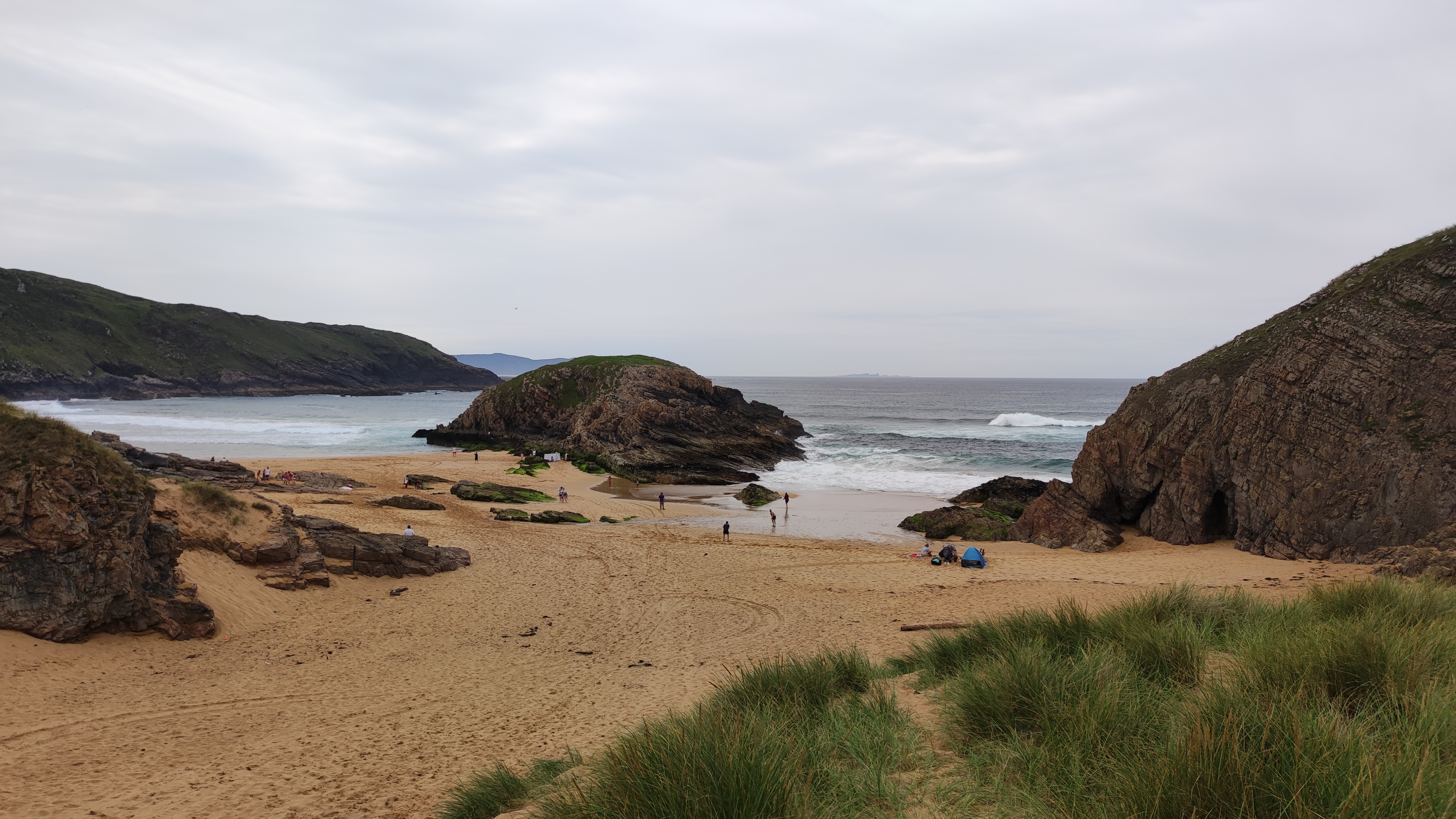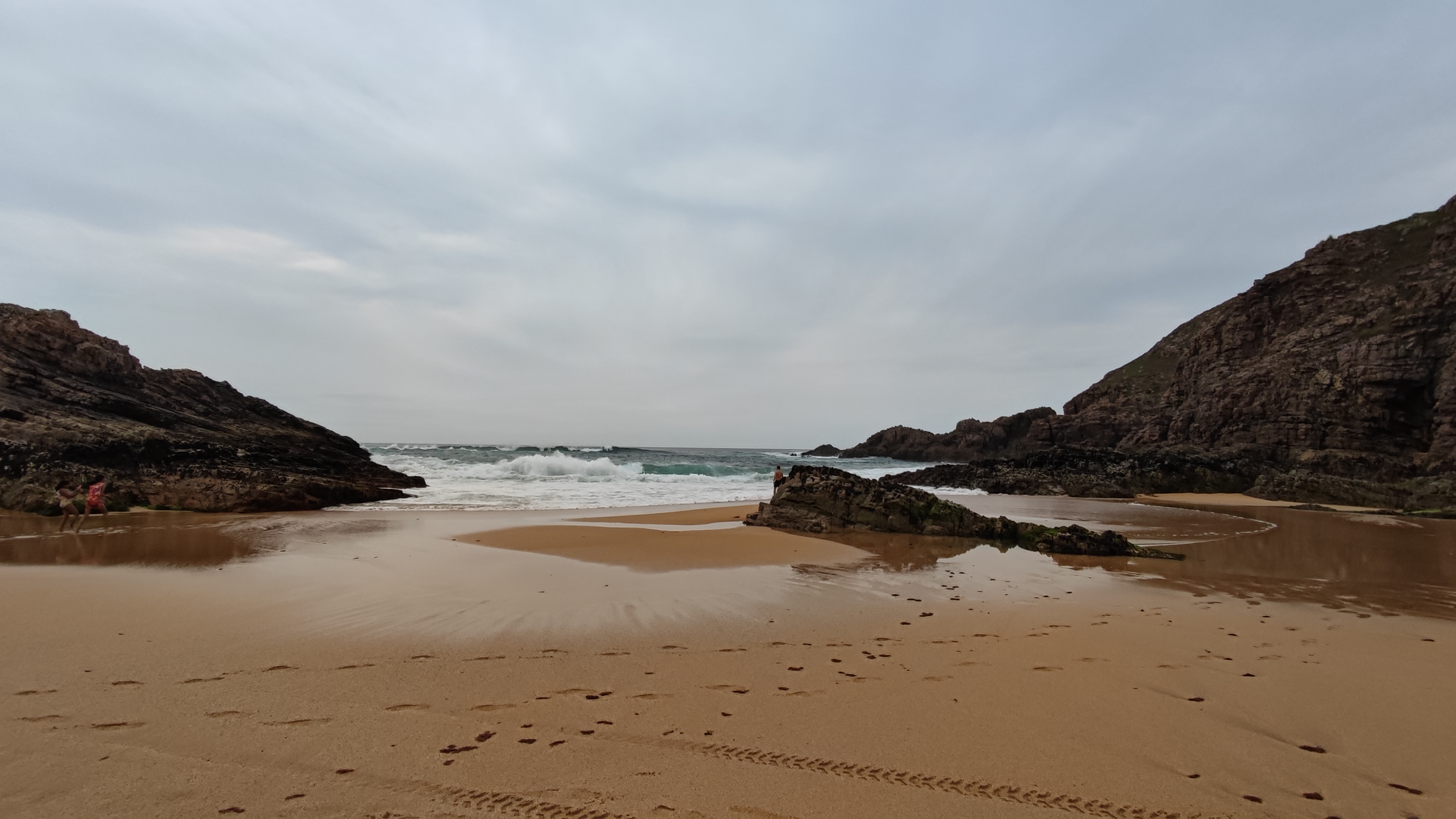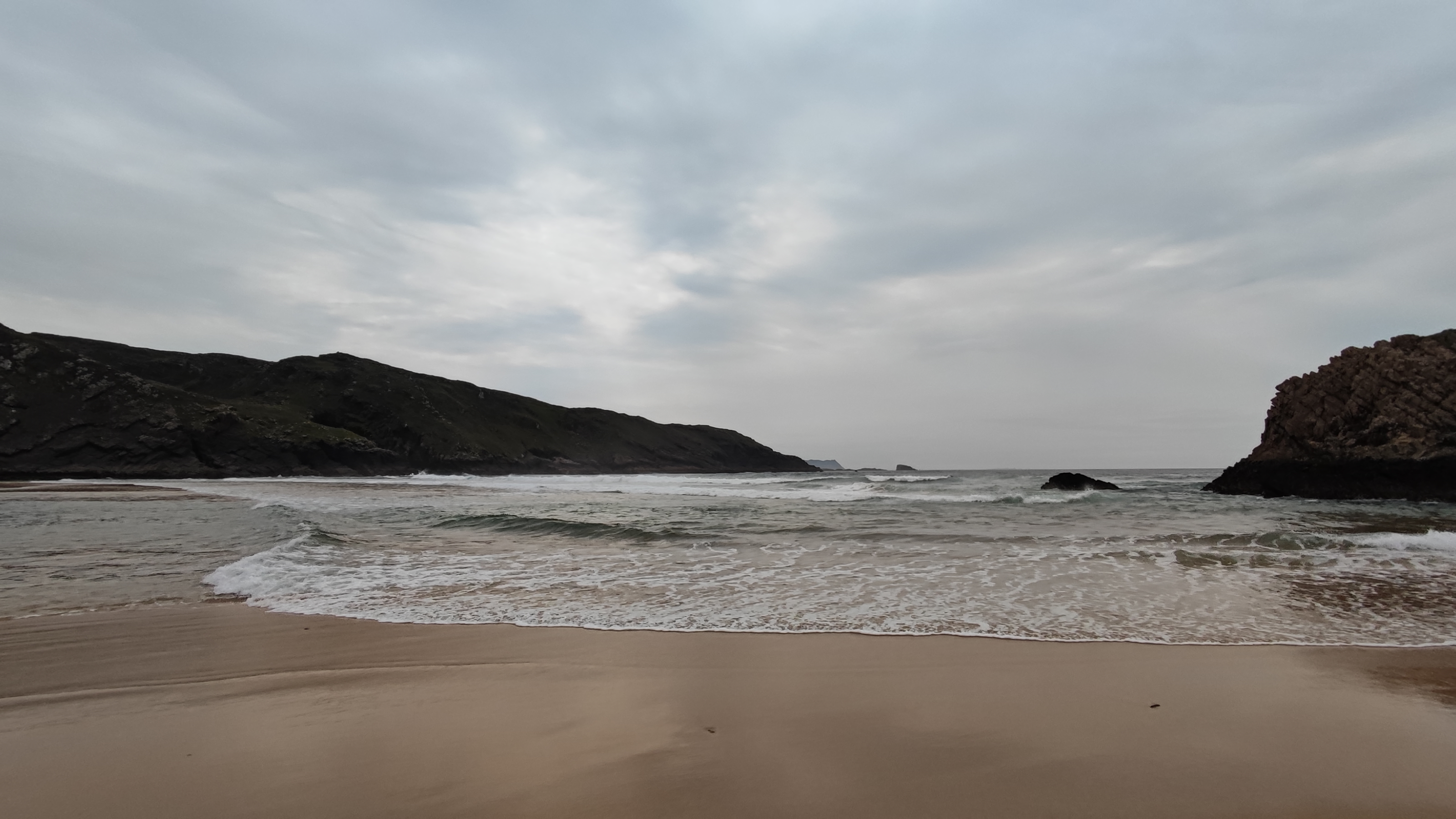 I could see why it's not suitable for swimming. The beach shelves off very quickly and although there was barely a breath of wind today there were quite large breakers and a series of much bigger waves every so often. An unwary swimmer could very easily get into trouble here!
These bay is also a geologist's wet dream with visible rock strata and a cave. Unfortunately we couldn't get in today due to the tide but that's just another reason to come back.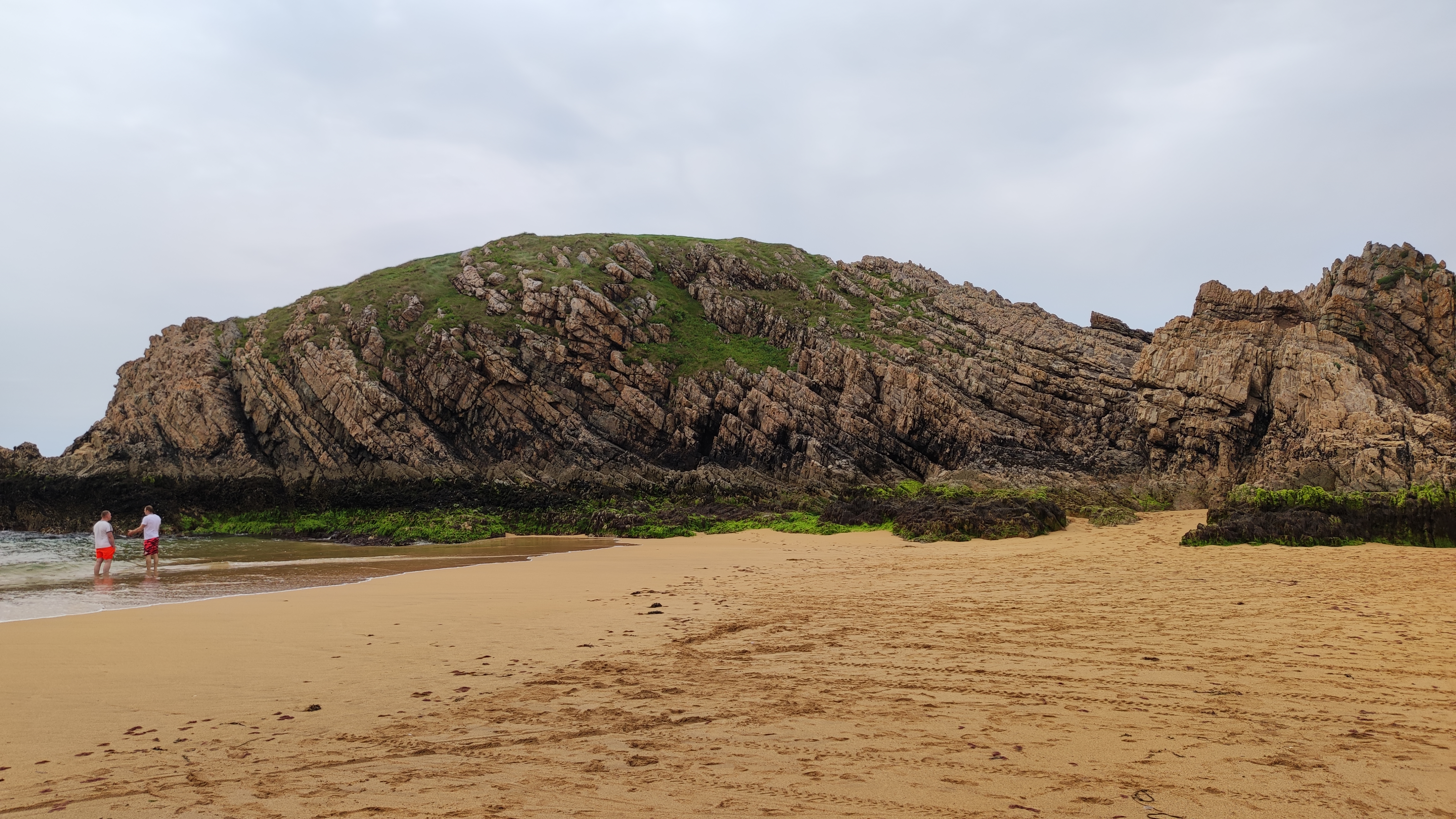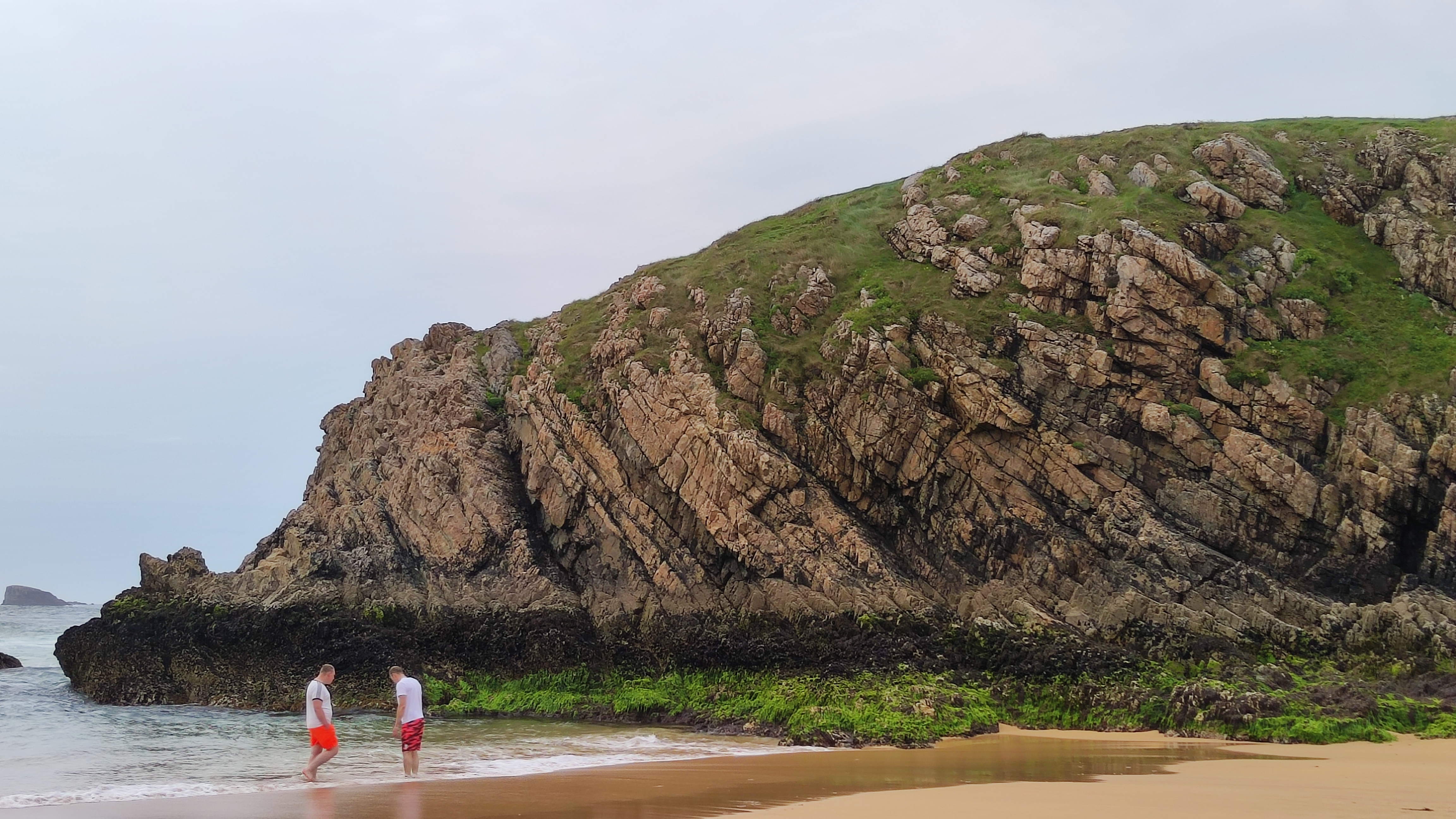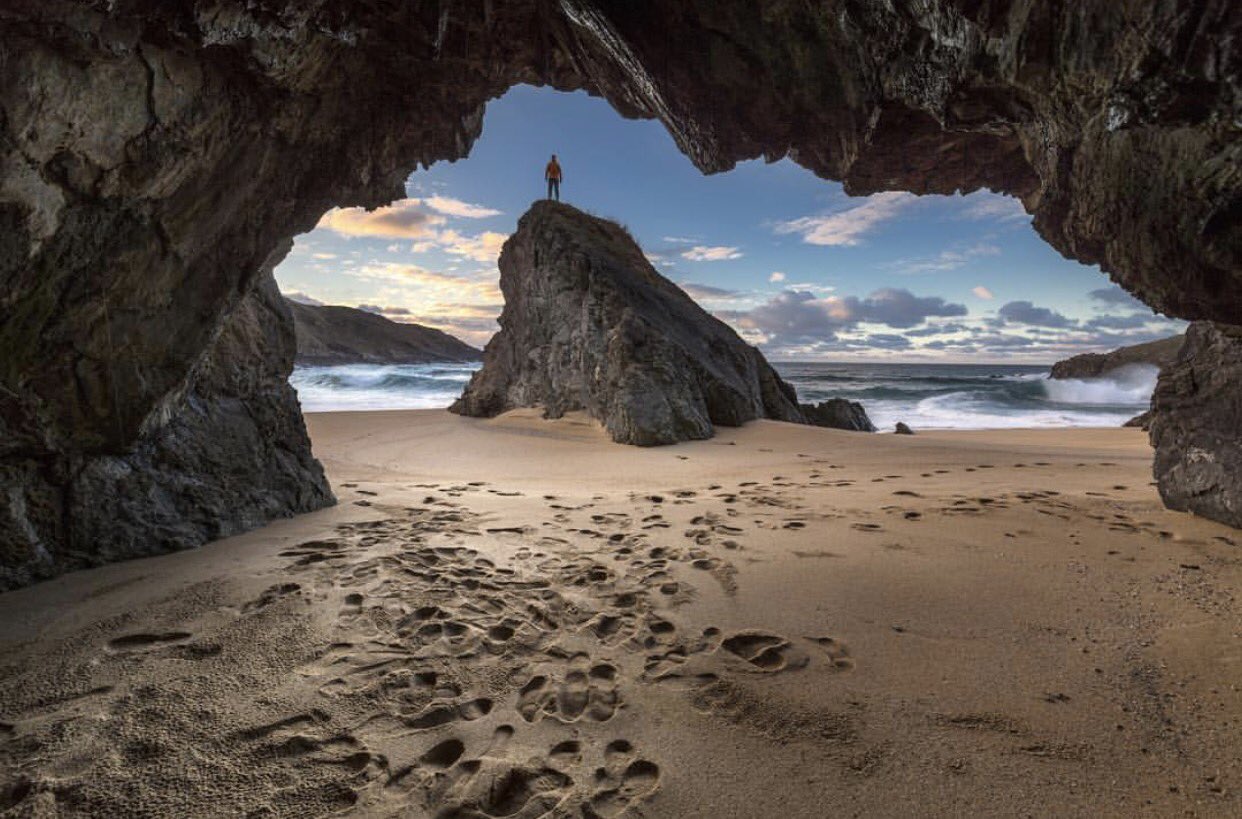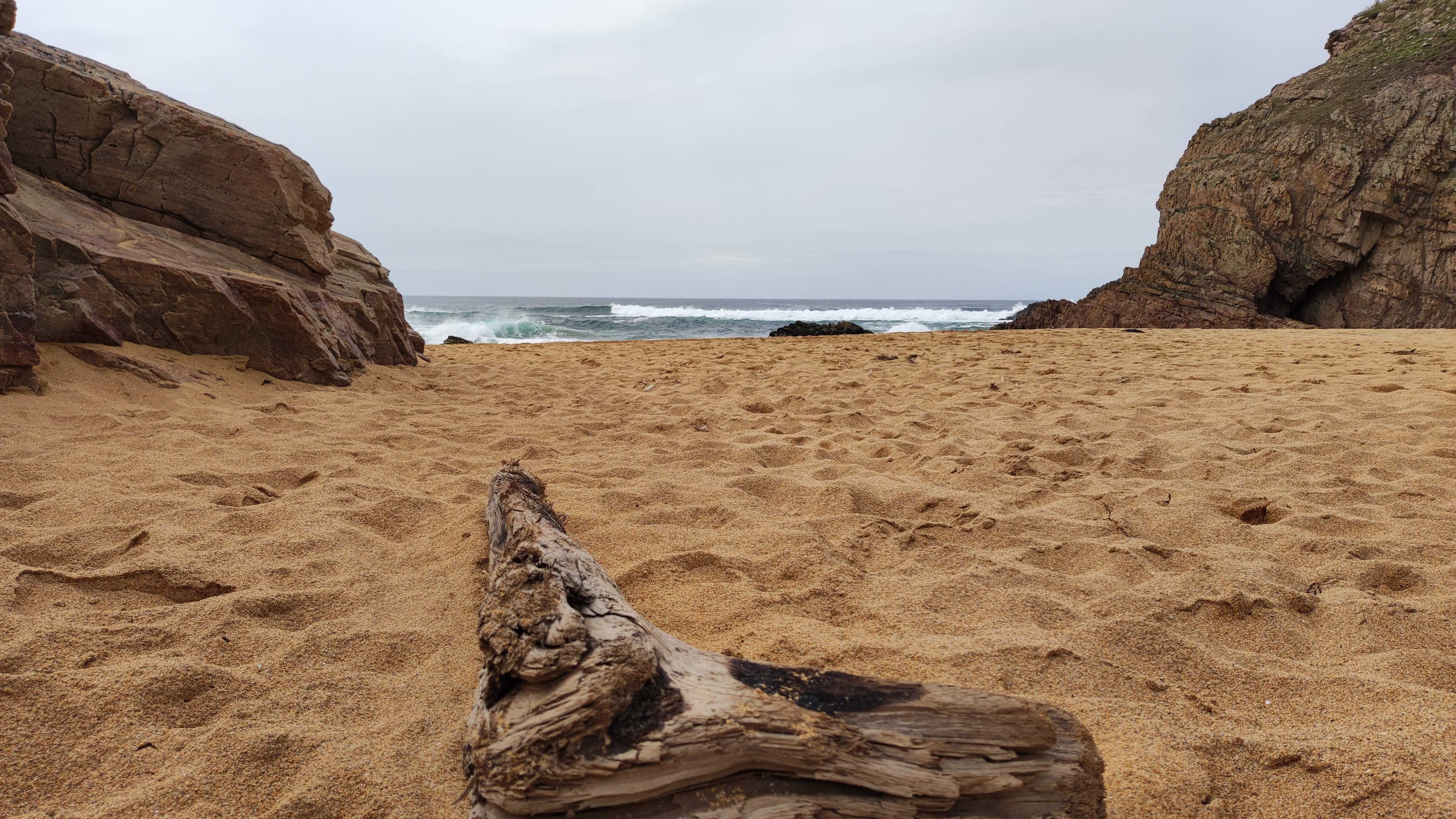 On the way back we passed the ruin of an old house/farm building with a large bramble bush in blossom.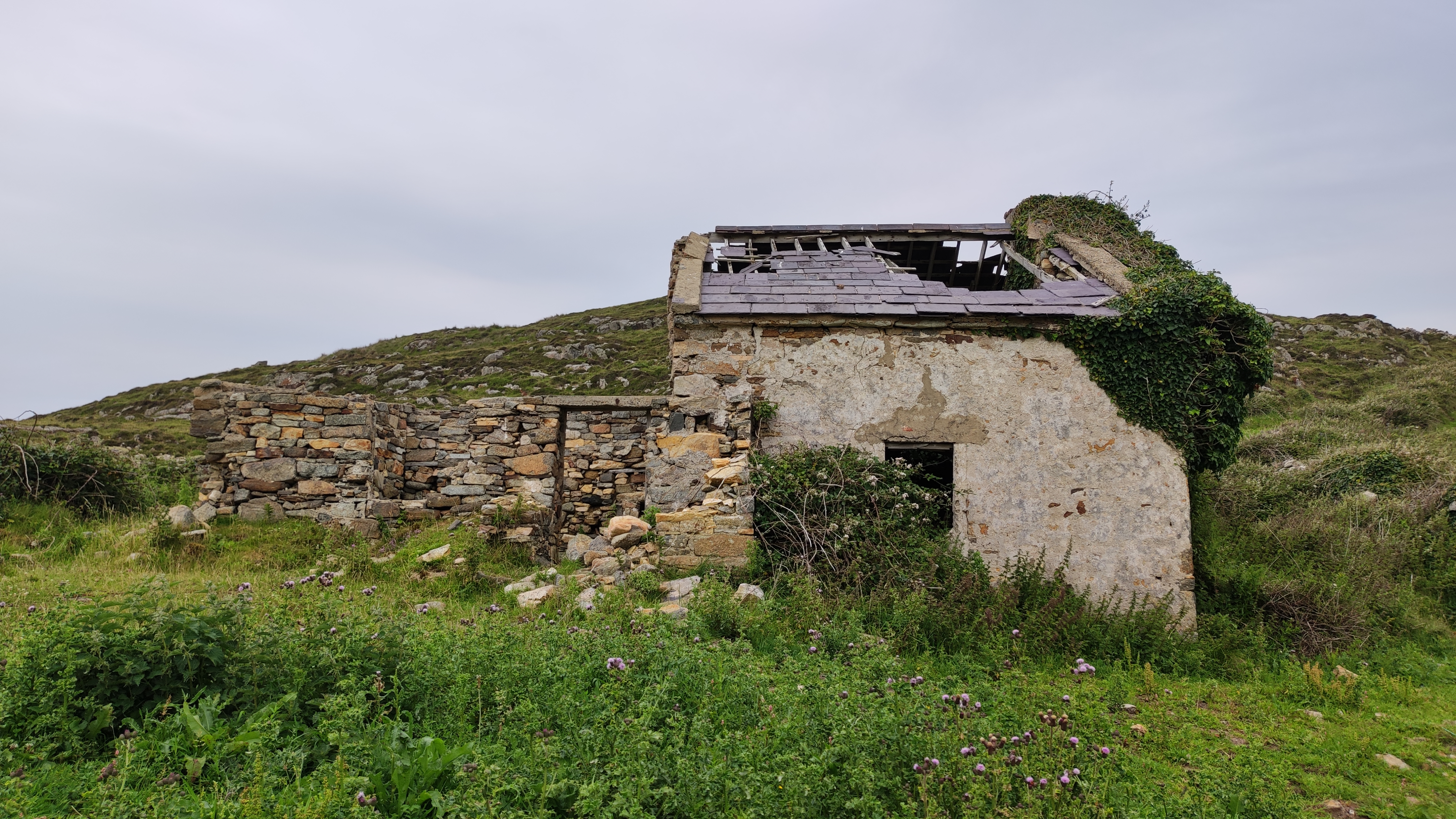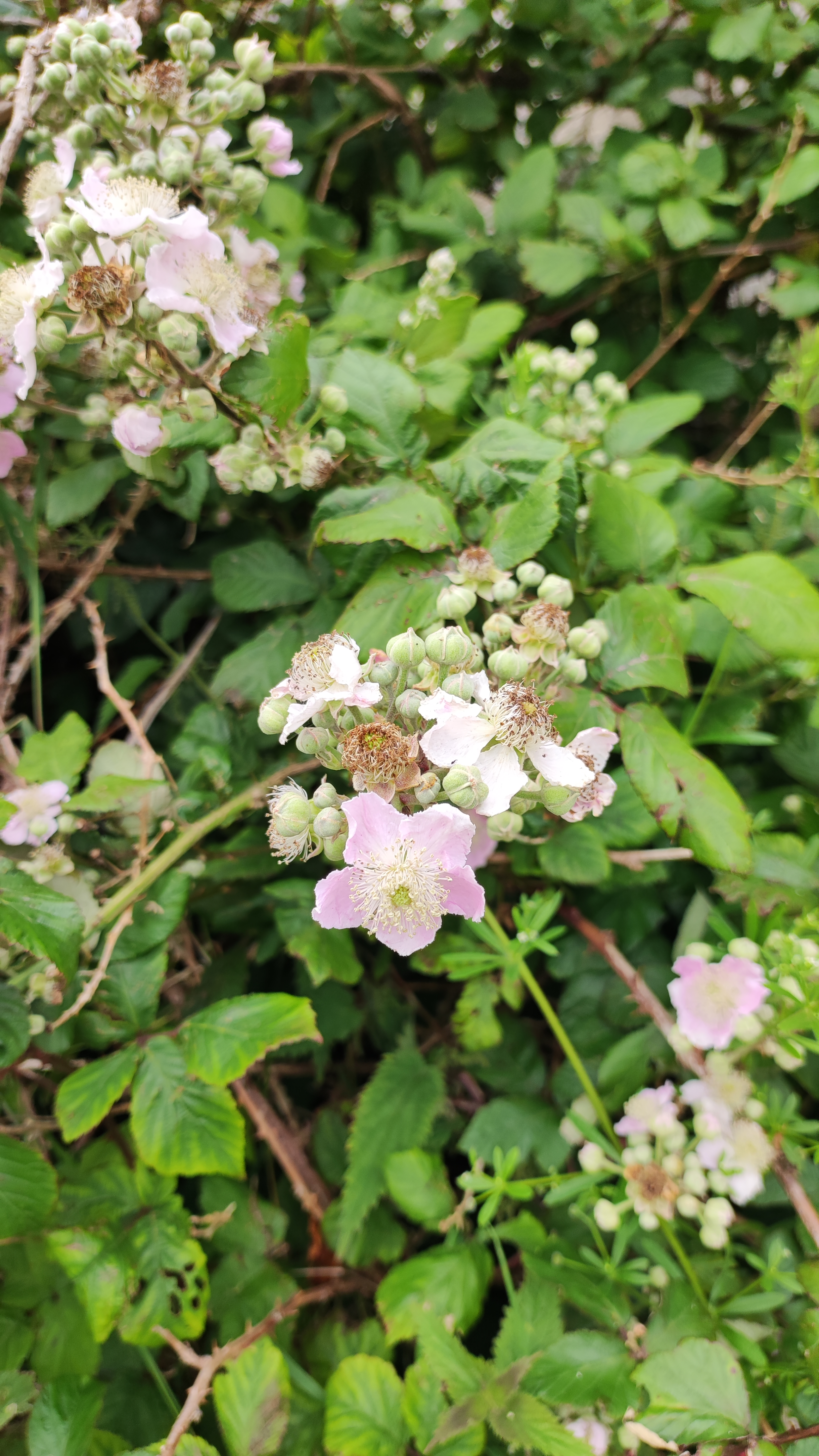 Also on the way back I realised that the path passed just below the summit of Meelmore Hill and I couldn't resist the short scramble up to the top. It's only approx 70m above sea level but the views were amazing.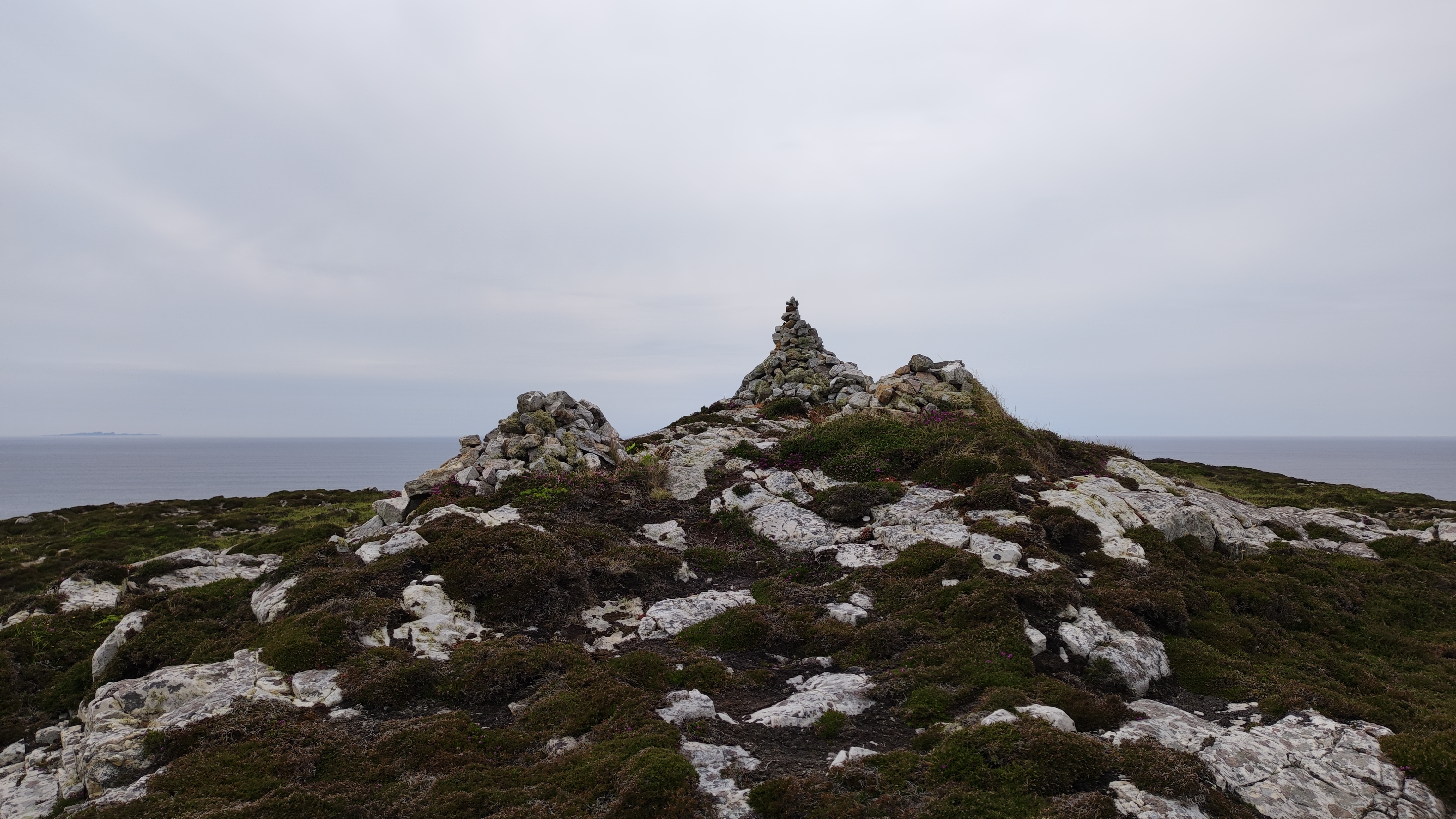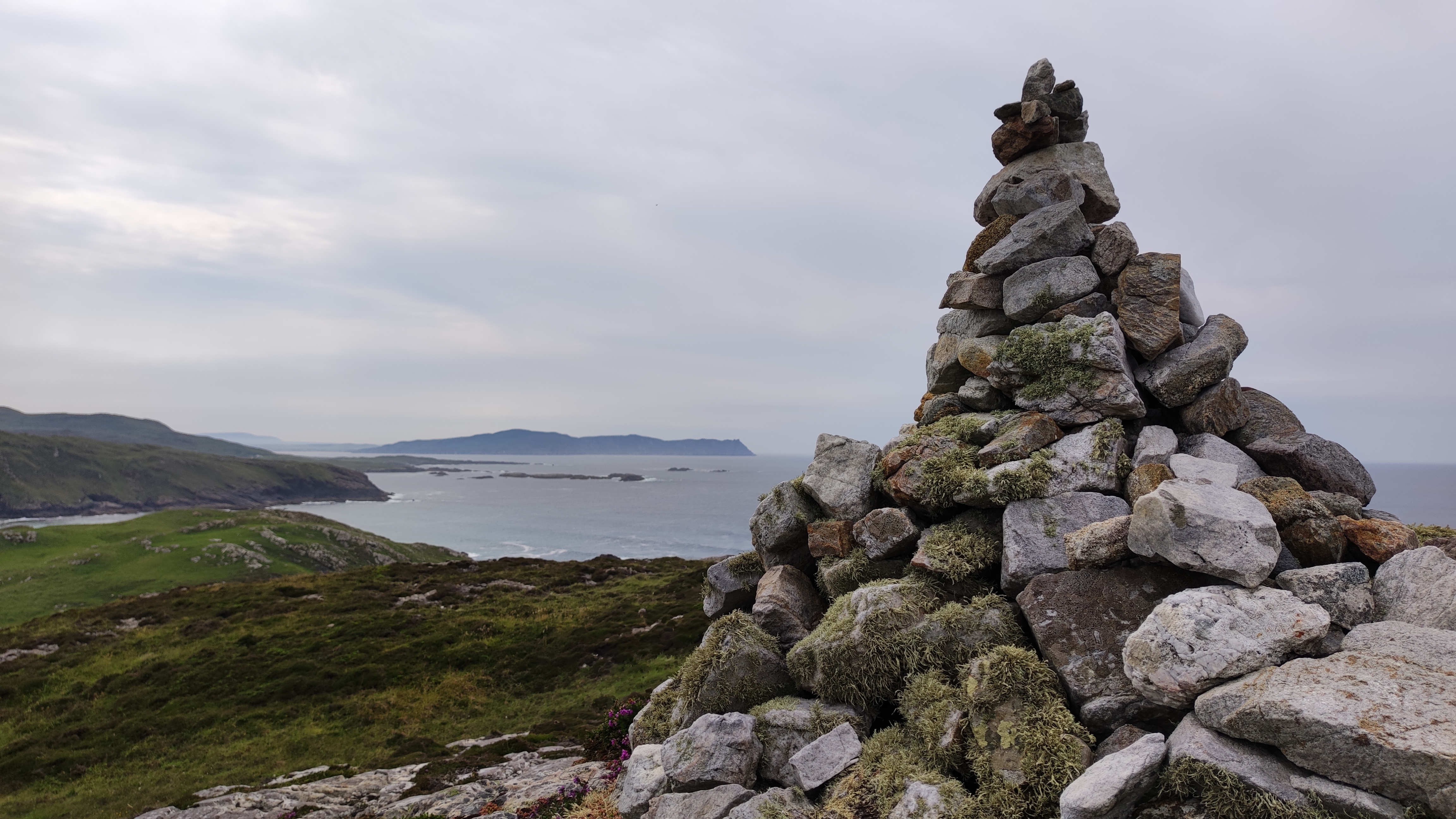 For some reason the arcane system of classifying hills (something to do with prominence that I really don't need to understand) means that this summit isn't listed for logging on Mountainviews.ie but I'm still glad I went up to the top.
A quick stop on the way home for a 99 made the afternoon pretty much perfect 👌