Awol on the Appalachian Trail written by David Miller and read by Christopher Lane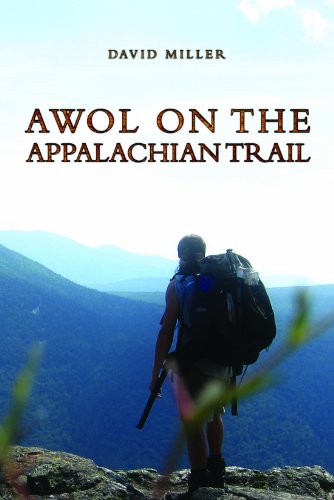 From Audible:
In 2003, software engineer David Miller left his job, family, and friends to hike 2,172 miles of the Appalachian Trail. AWOL on the Appalachian Trail is Miller's account of this thru-hike from Georgia to Maine. Listeners are treated to rich descriptions of the Appalachian Mountains, the isolation and reverie, the inspiration that fueled his quest, and the rewards of taking a less conventional path through life. While this book abounds with introspection and perseverance, it also provides useful passages about hiking gear and planning. This is not merely a travel guide; it is a beautifully written and highly personal view into one man's journey and the insights gained by abandoning what is comfortable and routine.
My Rating: ⭐⭐⭐
I listened to this straight after "Journeys North" and I think it would have been more enjoyable with a gap between the two. It's also the very first AT based audiobook for me and it seems that the PCT is a much more diverse adventure and also seems to attract a more interesting participant. This means that while the author is interesting and has his own good back story those around him seem less so. Again this could be due to comparing everyone to Journeys North.
I did enjoy the writing style of the story which kept it tipping along at a steady pace. He also provided a lot of information about the AT itself and I felt that I knew it much better at the end compared to Bill Bryson's book which was more about his experience than the actual trail.
At a similar age to the author I found great admiration for how he was able to recognise the way his career was affecting his mental health and happiness and was able to change the script of his life with the incredible support of his wife. I was really glad he filled us in at the end on how he returned to real life once again.
My only regret with this book is that I should have listened to it before Journeys North.
Header image source: fossbytes.com