With a big Sale event at work to launch the new store it's been a pretty busy few weeks. Wednesday was my first day off after working nine straight through and nine very busy days at that. As you may imagine a day off was very welcome.
I'd been keeping an eye on the weather and with a dry and sunny forecast I decided it was a perfect day for a longer walk and wanting something different I decided to walk to a small wooded area approximately 6km from home and to cook some lunch while sitting and enjoying the woods.
I packed a bag with a frying pan, some bacon and eggs and my Trangia stove. Not preparing the evening before I ended up doing everything in a bit of a rush and managed to forget a few things. The biggest thing I forgot was my fuel bottle so I only had what was remaining from my last time out. This was only half what I needed so I had to make a choice between a full lunch or skipping a cup of tea. In the end the tea won out.
The frying pan was too big for the stove and with the ground being more uneven than expected it was quite unwieldy and cumbersome. The uneven ground also resulted in mishaps with my water boiling and I managed to spill it twice! Despite all the things that went wrong I still learned some valuable lessons, had a really good time and enjoyed a great day for a walk. I initially expected a 13km walk but coming home by a slightly different route it ended up as 16.5km.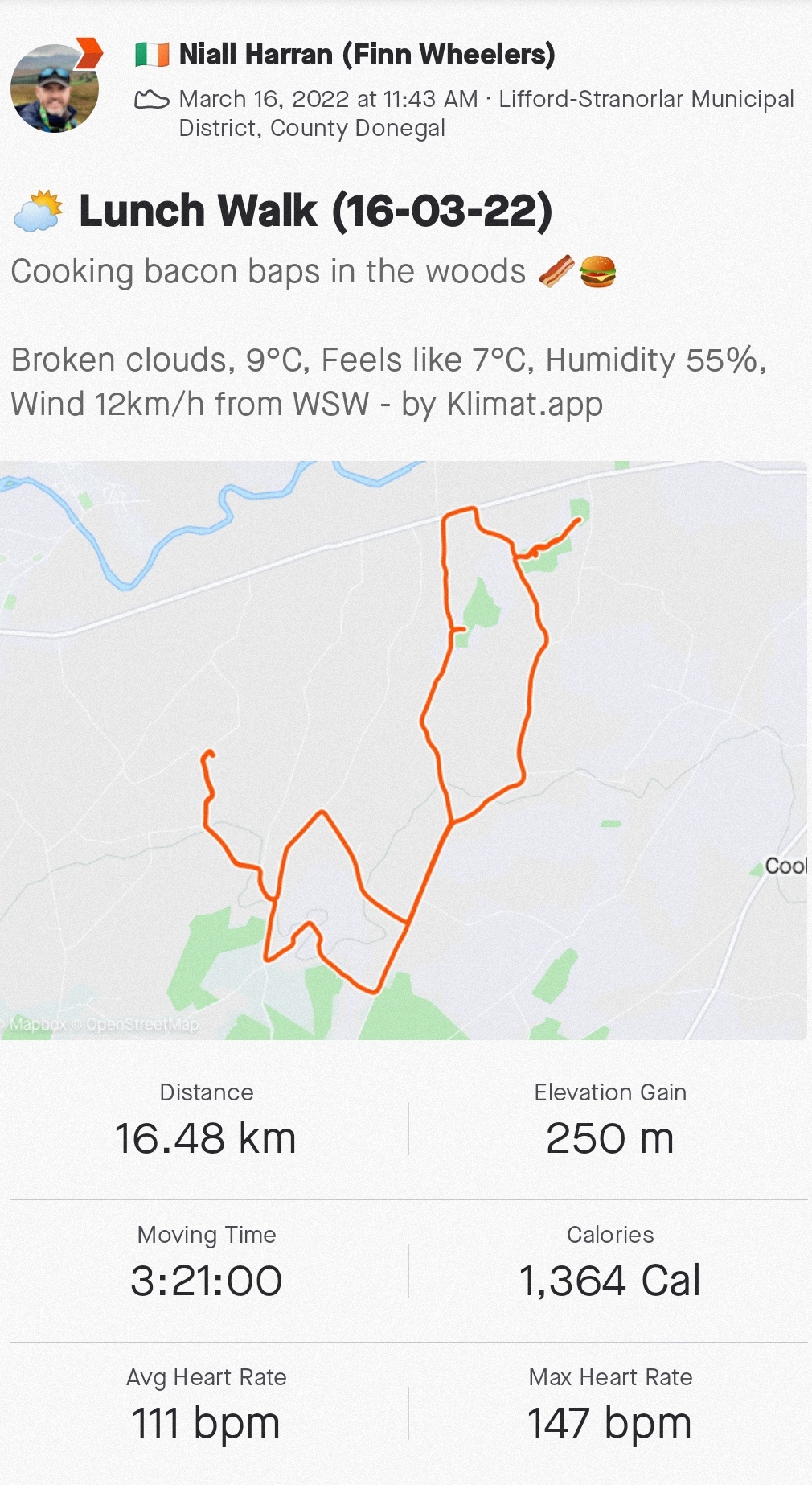 click here to view on strava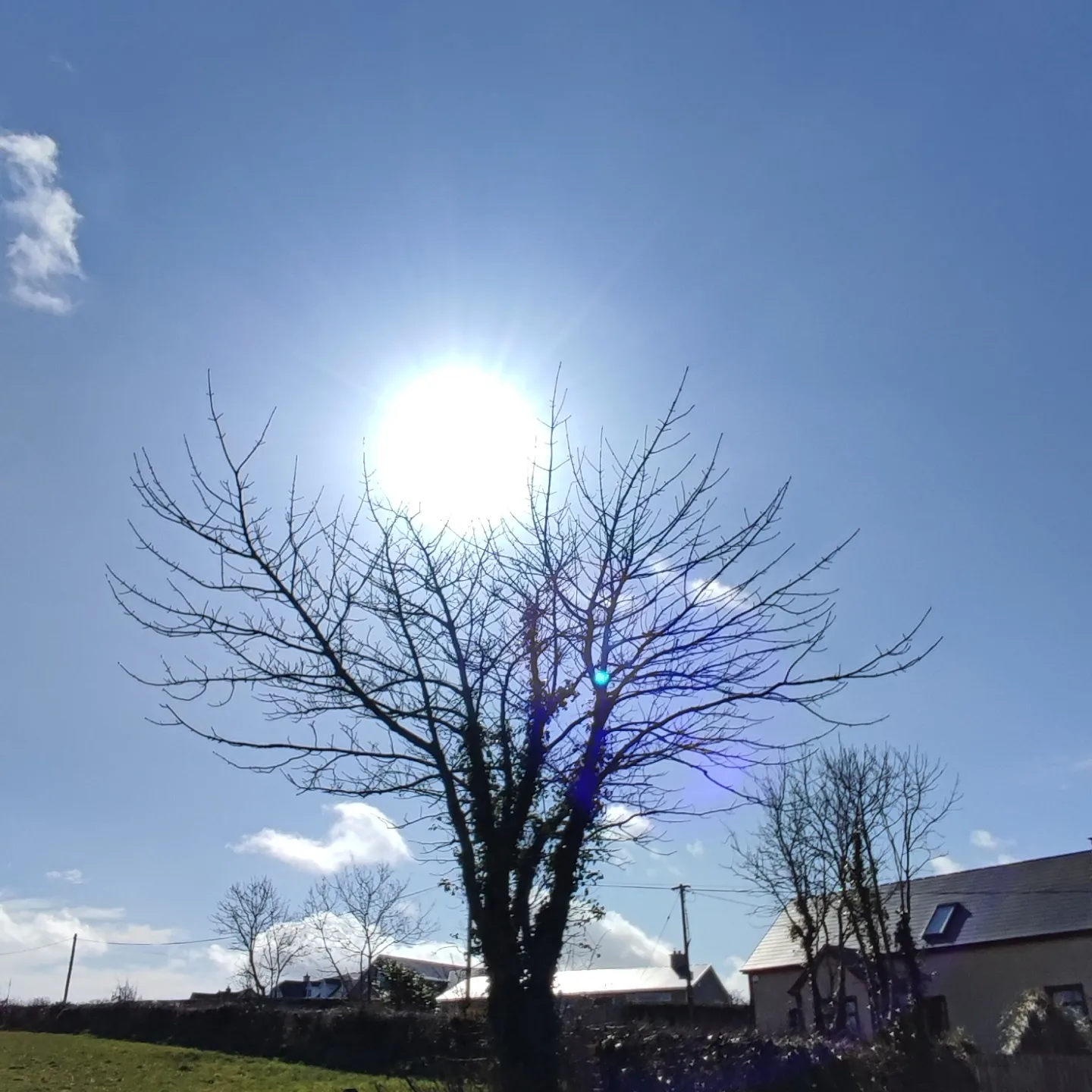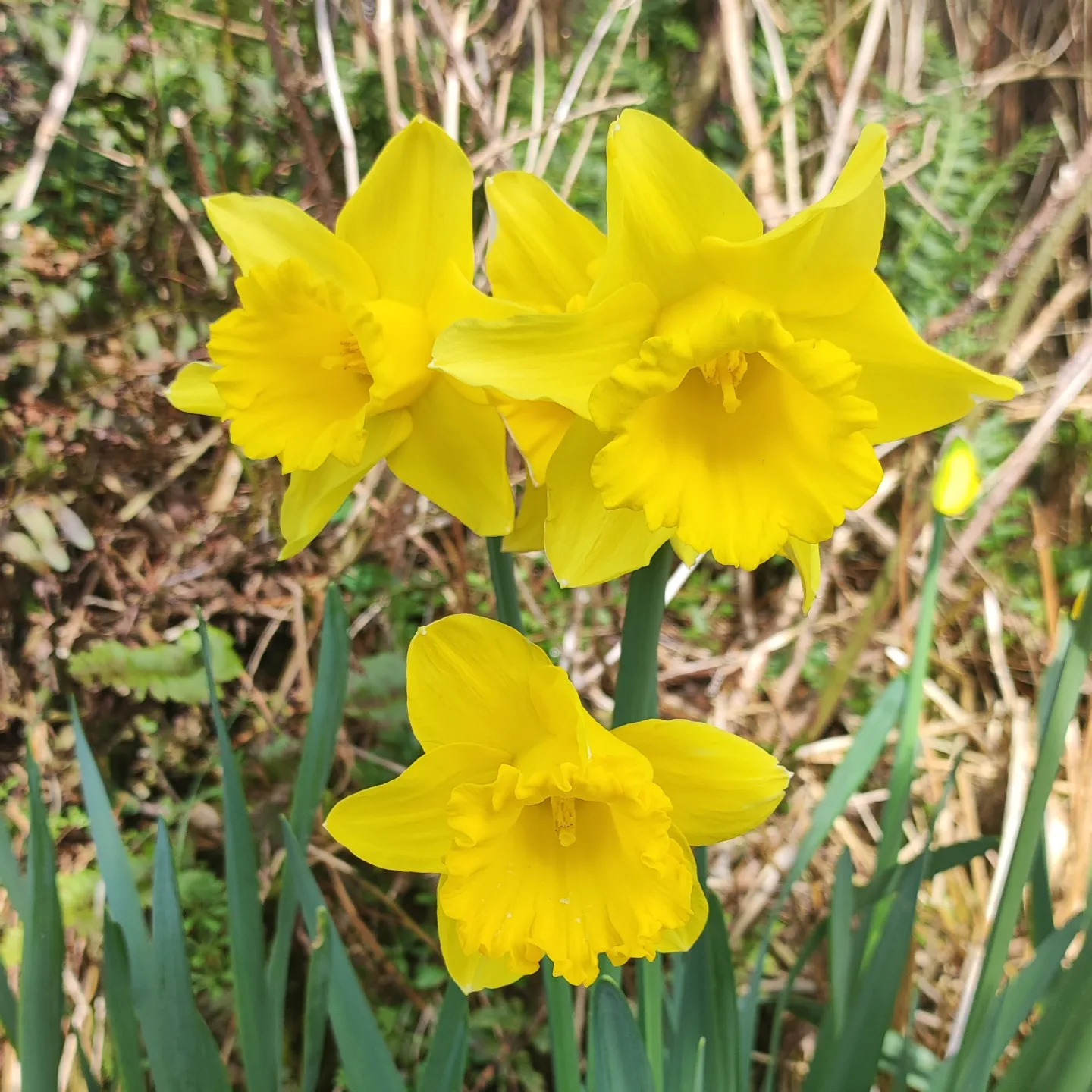 I've recently upgraded my cheapo Akaso action camera to a fancy new GoPro Hero 10 and Wednesday was my first real opportunity to try that out too. I didn't know what to expect so was very impressed with the quality of the video compared to the old one. The sound quality was also superb but this was more expected. I put together a video of the day and it's live on YouTube if you want to have a look at the link below. I'm looking forward to seeing exactly what the GoPro is capable of on outings over the next few months.