Where's the Next Shelter? written and read by Gary Sizer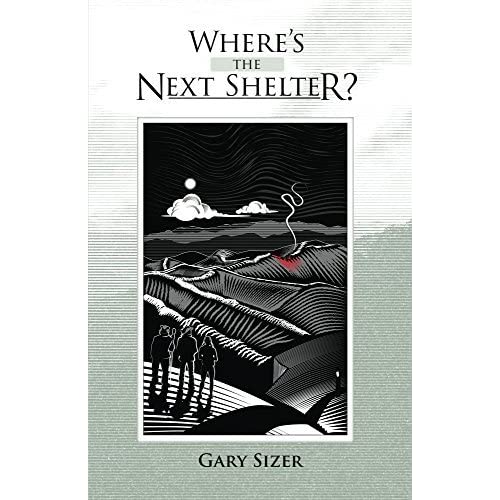 From Audible:
Where's the Next Shelter? is the true story of three travelers on the Appalachian Trail, a 2,000-mile hike that stretches from Georgia to Maine, told from the perspective of Gary Sizer, a seasoned backpacker and former marine who quickly finds himself humbled by the endeavor. He teams up with Megan, a sassy college grad whose indomitable spirit eclipses her lack of experience; and Lemmy, a cartoonist from overseas whose off-kilter commentary on the wonders and frustrations of the trail keeps everyone laughing.

Sprawling through the woods and towns of the Appalachian Mountains, the trail carries the trio through real and fanciful ups and downs ranging from hilarious to perilous. Much more than an orderly account of mountaintops and meals, this book is an adventure about friends figuring things out as they go. It's about screwups and solutions, awe and inspiration.

If you long for the horizon or to sleep under the stars, then come along for the hike of a lifetime. All you have to do is take the first step.
My Rating: ⭐⭐⭐
Yes, yet another audiobook on long distance hiking and my second in a row on the AT! This one took a bit of getting used to. The author reads his own story and he reads at a speed that is slightly too fast for comfortable listening. He also has a slightly irreverent attitude that while novel means quite a lot of swearing. Hearing fuck in an audiobook conversation while not shocking is kind of jarring and I was nearly at the end before I was getting used to it.
A consistent element of the story style is the author recounting conversations as they happen and verbatim. I find it difficult to believe that he was able to recall so many conversations over such a long period of time and almost a year after finishing the trail.
Sizer himself is an interesting character and I found his friendship and relationship with other hikers and trail angels really well written and described. In particular his special relationship with Voldemort (Megan) and Lemmy is particularly enjoyable.
Another good depiction of the AT and I found it particularly interesting how Sizer's description was different to that of David Miller's while still staying so similar in many ways.
Header image source: fossbytes.com