Journeys North: The Pacific Crest Trail by Barney Scout Mann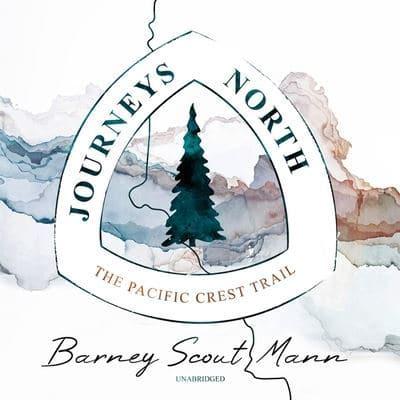 From Audible:
In Journeys North, legendary trail angel, thru hiker, and former PCTA board member Barney Scout Mann spins a compelling tale of six hikers on the Pacific Crest Trail in 2007 as they walk from Mexico to Canada. This ensemble story unfolds as these half-dozen hikers – including Barney and his wife, Sandy – trod north, slowly forming relationships and revealing their deepest secrets and aspirations. They face a once-in-a-generation drought and early severe winter storms that test their will in this bare-knuckled adventure. In fact, only a third of all the hikers who set out on the trail that year would finish.

As the group approaches Canada, a storm rages. How will these very different hikers, ranging in age, gender, and background, respond to the hardship and suffering ahead of them? Can they all make the final 60-mile push through freezing temperatures, sleet, and snow, or will some reach their breaking point?

Journeys North is a story of grit, compassion, and the relationships people forge when they strive toward a common goal.
My Rating: ⭐⭐⭐⭐⭐
I absolutely loved this, easily the best  audiobook I've listened to so far. Really well written and excellently narrated but it's the story that makes it special.
Most thru-hike stories focus on the author, their personal story and the people they meet along the way. This one gives the other five stories equal merit and this makes it unique.
Scout seems to be a very special person and I really enjoyed his take on the PCT but also his insights into the lives of the friends he made along the way. It's obvious that much of the information was provided by them, rather than just observations, which points to the close relationship he had with each one.
A truly inspirational story of resilience, determination and the strength of humanity.
Header image source: fossbytes.com