The American (Ryan Kealey #1) by Andrew Britton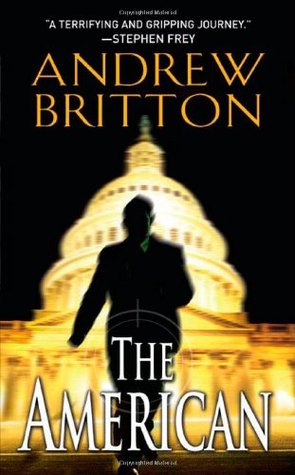 From Goodreads:
At thirty-three, Ryan Kealey has achieved more in his military and CIA career than most men can dream of in a lifetime. He's also seen the worst life has to offer and is lucky to have survived it. But being left alone with his demons is no longer an option. The CIA needs him badly, because the enemy they're facing is former U.S. soldier Jason March.

Ryan knows all about March–he trained him. He knows they're dealing with one of the most ruthless assassins in the world, a master of many languages, an explosives expert, a superb sharpshooter who can disappear like a shadow and who is capable of crimes they cannot begin to imagine. And now, March has resurfaced on the global stage, aligning himself with a powerful Middle East terror network whose goal is nothing less than the total destruction of the United States.

Teaming up with beautiful and tenacious British-born agent Naomi Kharmai, Ryan intends to break every rule in order to hunt down his former pupil, whatever the cost to himself. As Ryan puts together the pieces of a terrifying puzzle, and as the elusive March taunts him, always staying one step ahead, he discovers the mad man's crusade is personal as well as political and Ryan himself is an unwitting pawn.

With the clock ticking down and the fate of the country resting uneasily on his shoulders, Ryan is caught in a desperate game of cat-and-mouse with the most cunning opponent he's ever faced, one who will never stop until he's committed the ultimate act of evil a man who is all the more deadly for being one of our own.
My Rating: ⭐⭐⭐
An interesting debut novel and pretty well written. It is heavily influenced by the many CIA novels set during the Cold War but set against the backdrop of modern terrorism and America's conflicts with Middle Eastern states.
While it was well written I found it pretty unoriginal. It was like he was following a successful but predictable formula. Although there was nothing surprising in the plot I look forward to seeing how the author develops and how he develops the main character as the series progresses.
Header image by Kaboompics .com from Pexels