Last year I started the New Year on the top of Errigal with a hike to welcome the dawn on the summit. I had hoped to repeat that this year but my back has been playing up all week making it unlikely. Then to top it off there was a weather warning for high winds on Atlantic coasts and high ground. The predicted wind speed on the summit at dawn was 80-100km/hr so there was no way I was chancing that, especially in the dark.
After a lazy lie in we marked the New Year all together instead with a walk on Rathmullan Beach which is a regular spot for us and Catriona's favourite. We ended up sitting in the car for almost half an hour as the rain hammered down before deciding to get some chips from the nearby van. Instead of going home afterwards as expected we were delighted to see the weather clear and the sun actually come out. We ended up with beautiful weather for a beach walk – a strong, bracing wind but no rain!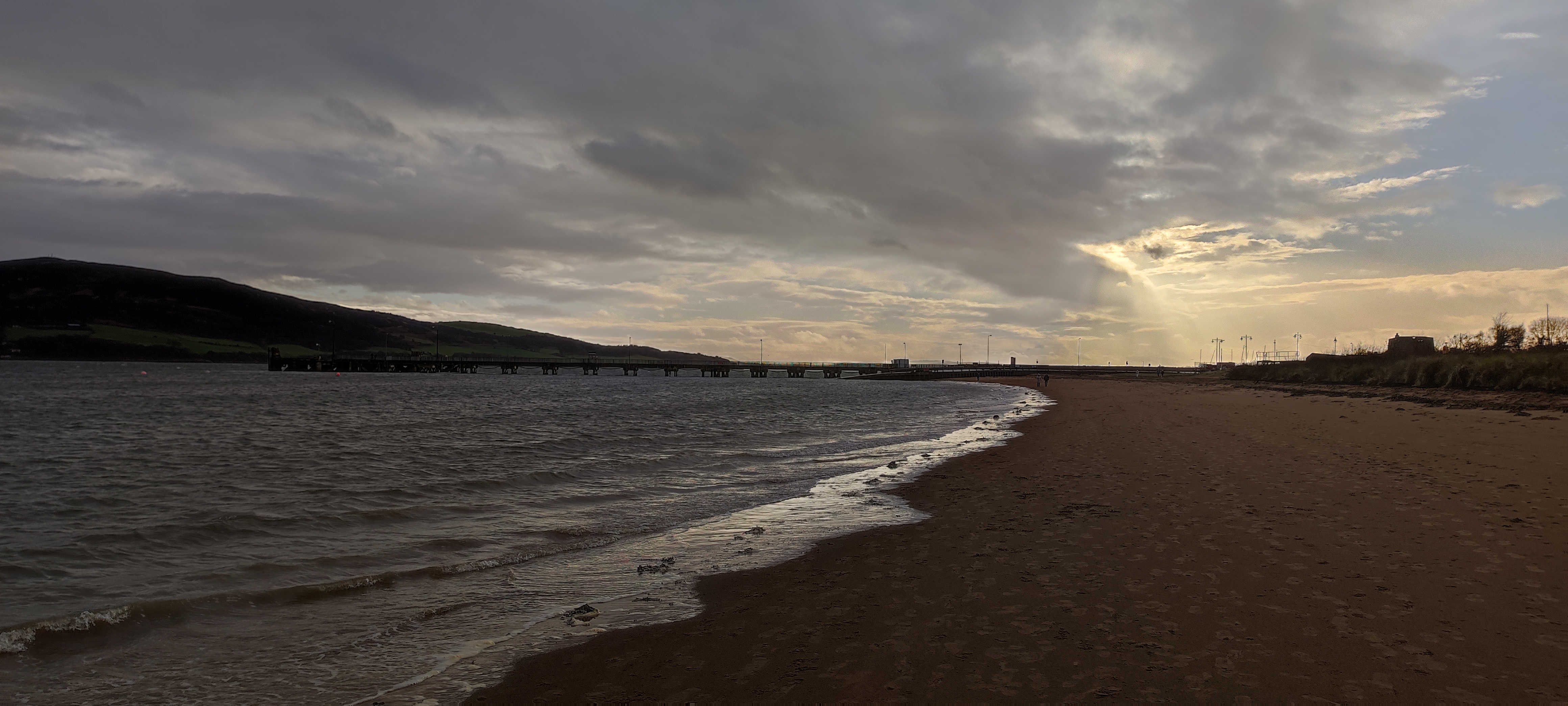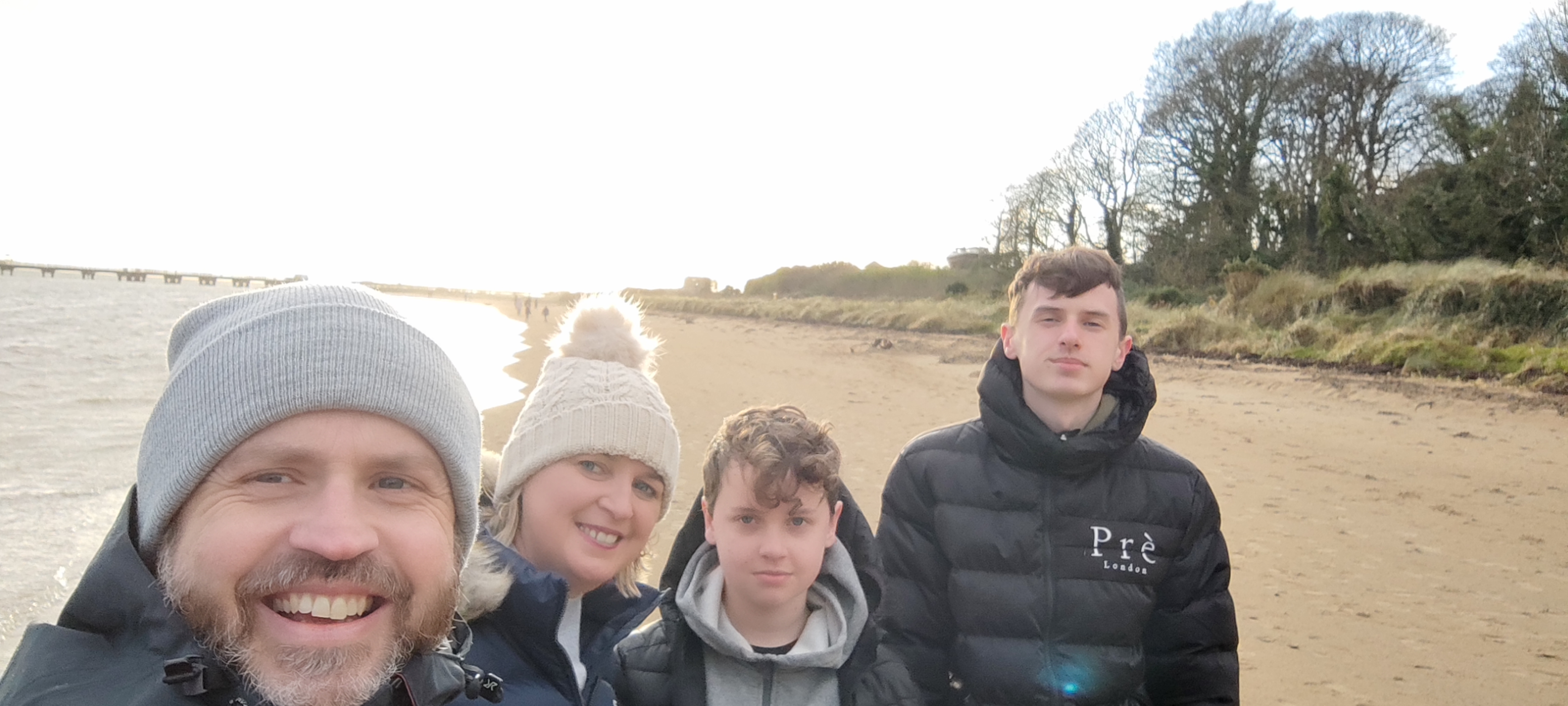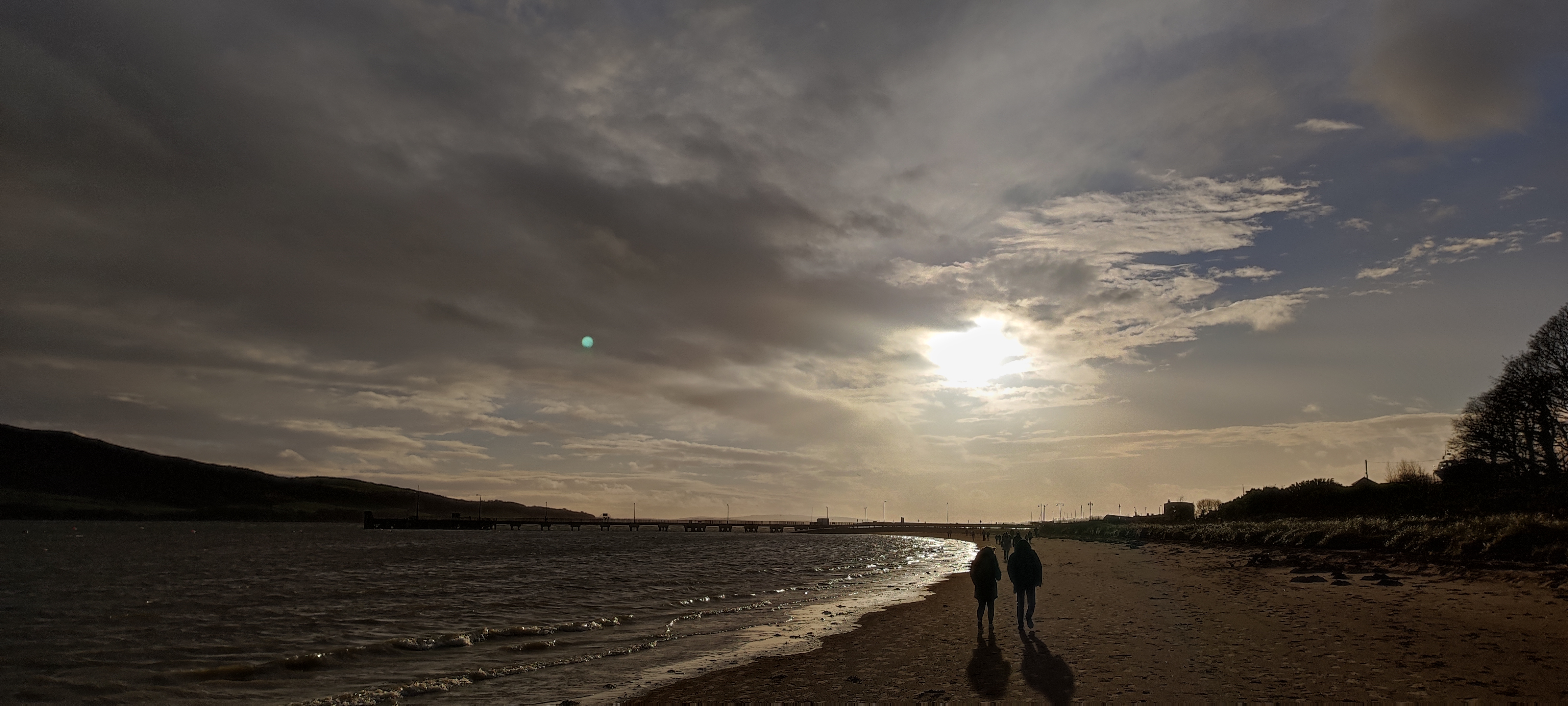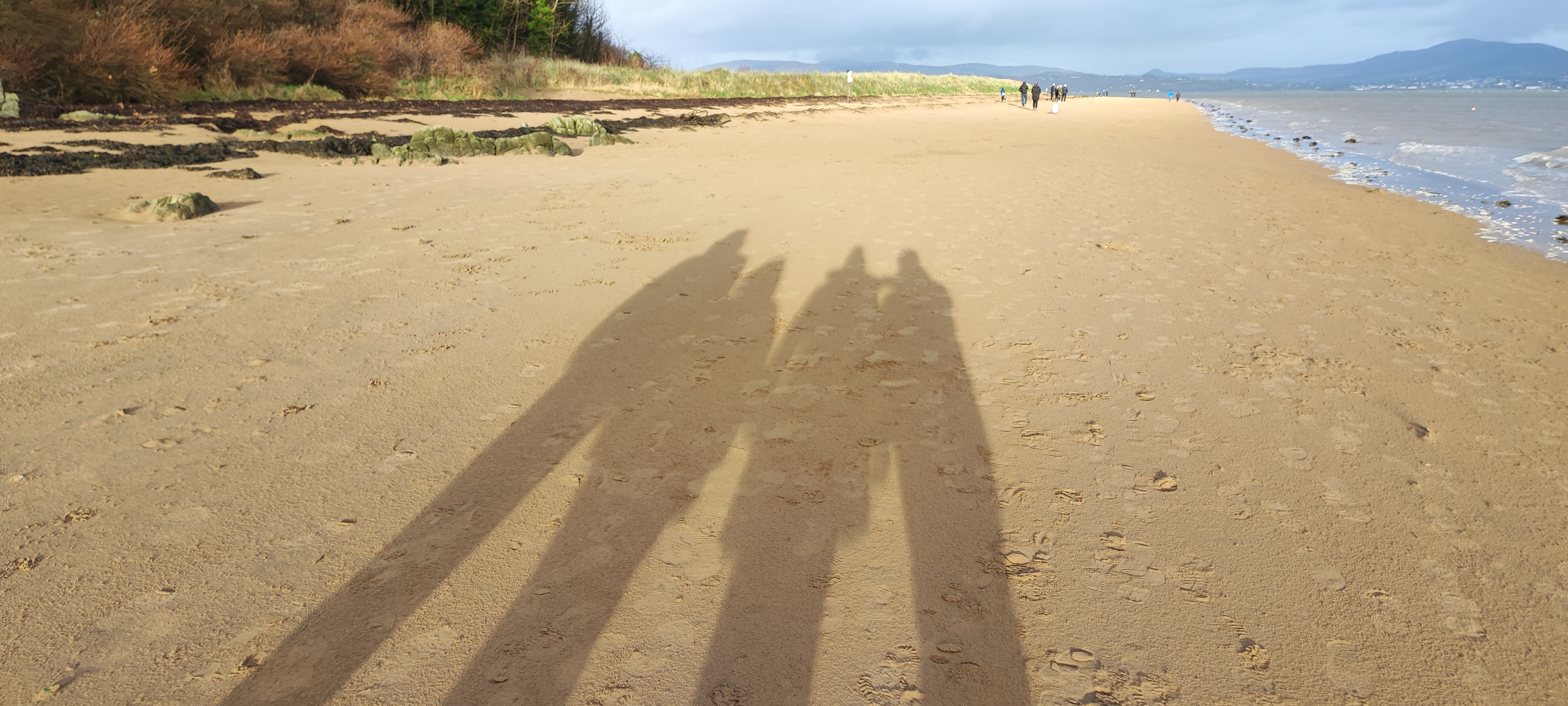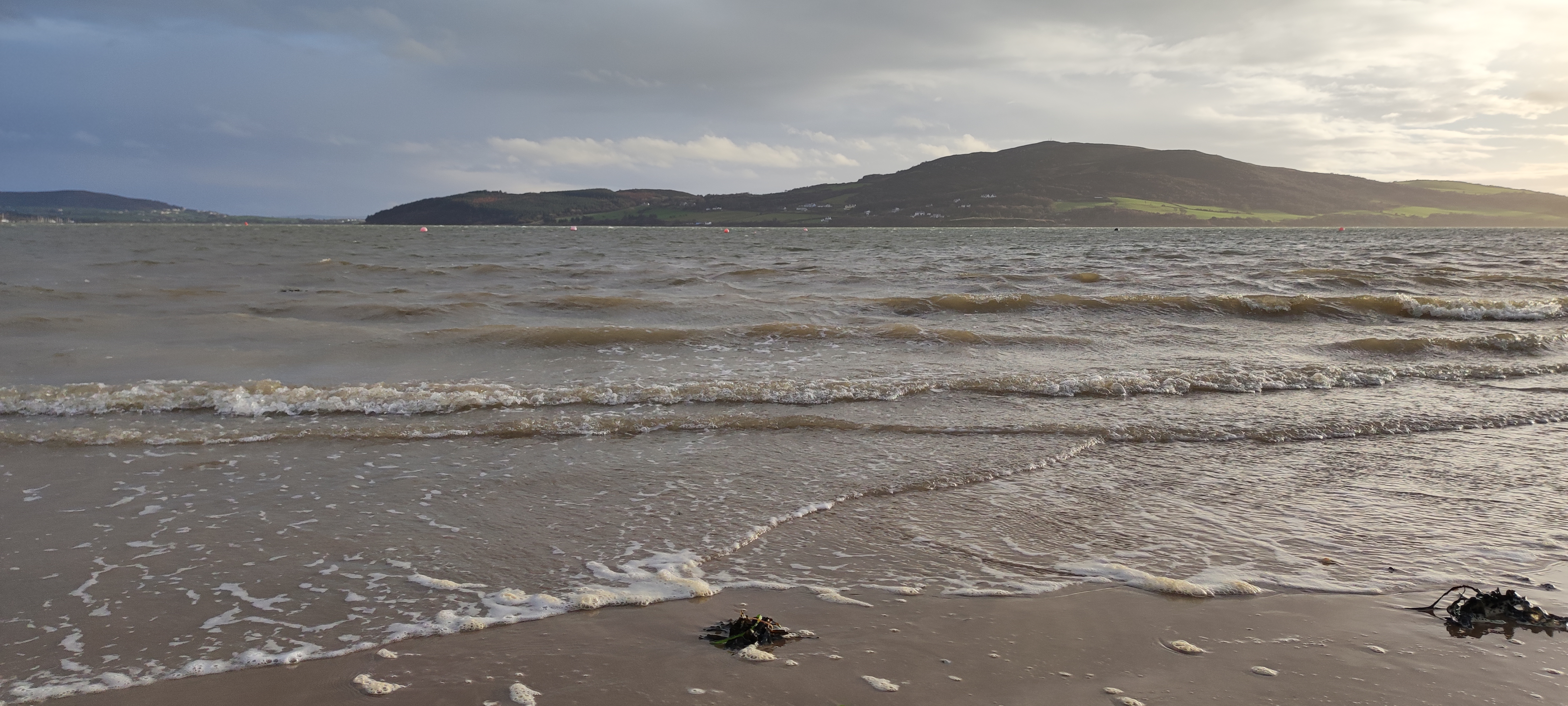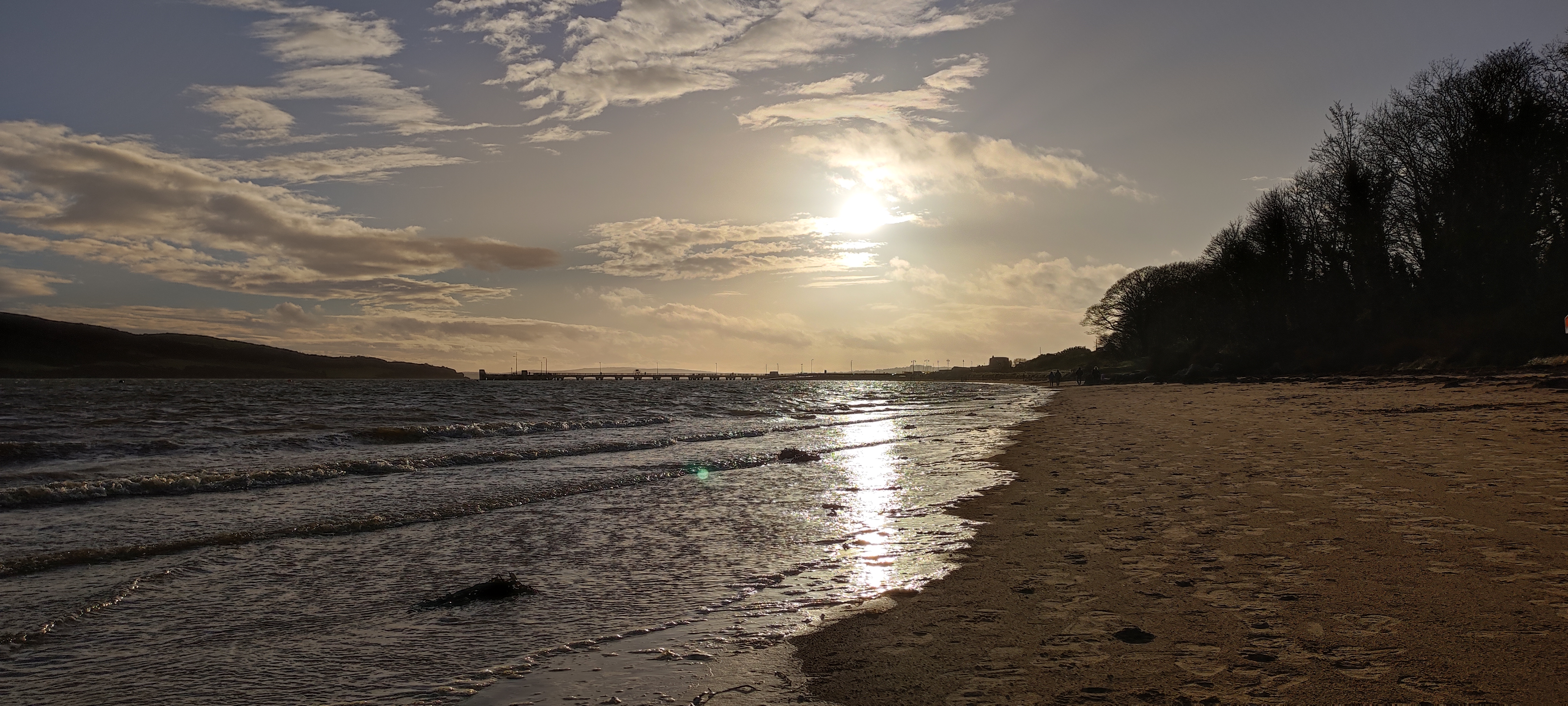 Afterwards we paid a brief visit to my Grand Aunt Ruby who had her 106th birthday yesterday! She had a busy day with some visitors and lots of phonecalls and was pretty tired from it all so we didn't stay very long. She's some lady.
Finally before heading home we called via Mum and Dad's for a visit and to wish them a Happy New Year in person. This rounded off a very enjoyable, relaxing and family orientated start to 2022.