Borderlands (Inspector Devlin #1) by Brian McGilloway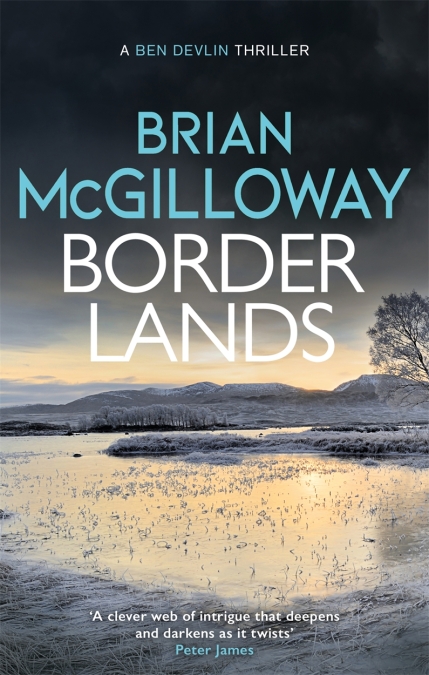 From Goodreads:
The corpse of local teenager Angela Cashell is found on the Tyrone-Donegal border, between the North and South of Ireland, in an area known as the Borderlands. Garda Inspector Benedict Devlin heads the investigation: the only clues are a gold ring placed on the girl's finger and an old photograph, left where she died.
My Rating: ⭐⭐⭐⭐
This is the author's debut novel and is a great read. It's set very close to me. Lifford and Strabane are 15-20min from home and it was a little bit creepy reading a murder story set like this. Some of the locations and names have been changed slightly which created a slight discomfort when reading but nothing to detract from the overall enjoyment of the book.
The storyline is very good and very well structured. I enjoyed the descriptions of complexity of how the police work right on the border and sometimes across the border. It's nice to see a book using Northern Ireland as a location without dwelling on politics or The Troubles.
The characters were good. Inspector Devlin is the main character and I look forward to seeing how he develops. I found the female characters very badly developed (Devlin's wife Debbie in particular was frustratingly weak) so I hope that improves as the author's writing skills mature through the rest of the series.
The author taught in St. Columbs College, Derry for 18 years. He wrote this book in 2007. I worked there in 2001/2002 as a Science teacher and he does look familiar. I'm not sure if I'm just trying to find a connection but there's a good chance we worked there at the same time and may even have spoken in the staff room. I'll take it as a celebrity interaction regardless!
Header image by Kaboompics .com from Pexels