"Don't Get Mad, Get Even… " by Aerosmith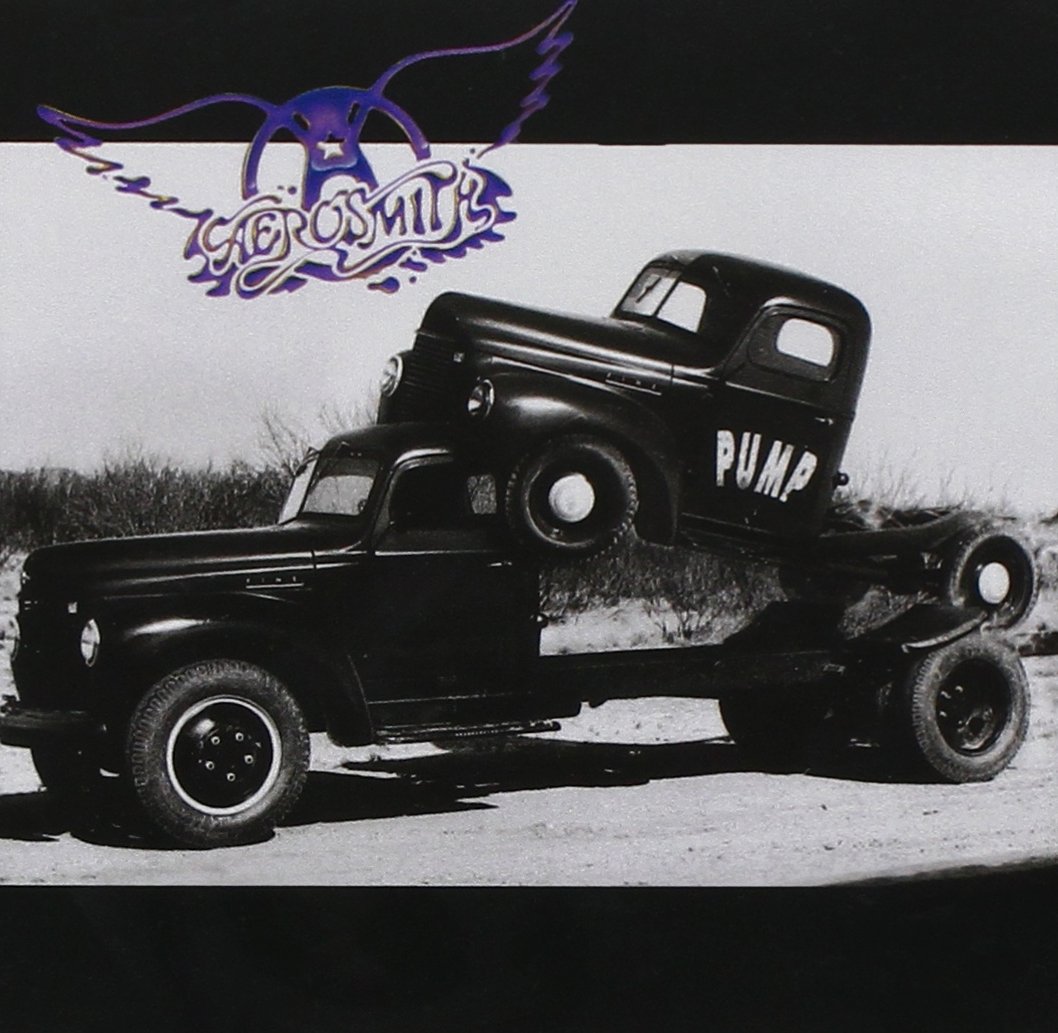 Genre: Glam Rock/Hard Rock
Single Release Date: Album only September 1989
Album: "Pump"
This is the 10th album release from Aerosmith but was my first proper experience of them. I was given a taped copy of the album by a friend along with "Permanent Vacation". I pretty much wore out the two of them but Pump was and still remains my favourite of the two.
There are 4 very well known single releases from this album but this particular track was album only. It is one of my favourites though with its very different beat, instrumental and intriguing lyrical rhythm. I also like the use of well known clichés in the lyrics and how they're given a new context.
When I got this album I was only 17 and in my first year at Coleraine university. I have a vivid memory of sitting in the upstairs balcony of "The Model" with Karen and Kim from my course in between classes and Karen asking what I was listening to on my headphones. I'm still not sure what she thought of it!
Lyrics
I'll tell you little secret make you want to jump and shout
when you talk to me in circles take your foot out of your mouth
it's hard enough to make it when you're livin' on the street
and you want to tell somebody but you got to be discreet
then you catch your girlfriend with her skirt hiked up to here
honey, don't get mad, get even

don't get mad, get even [3x]

say the times they be a-changin' though the blind lead the blind
you know your head is empty though there's somethin' on your mind
been shackin' up with Lucy, then when the morning comes
you're with Sally in the alley and the junkies and the bums
you wonder why your girlfriend has her skirt hiked up to here
honey, don't get mad, get even

Don't get mad, get even [3x]

(…'til I can see the white o' your eyes, baby…)
(…I'm gonna kick ass…)
(…just wait 'til you see what I got in store for you)

roll the dice get lucky 'cause they roll you for the dime
you got nothin' else to lose if you only lose your mind
when pleasure that is shallow causes trouble to be deep
you've been dusted with the devil while he sweeps you off your feet

I'll tell you little secret make you want to jump and shout
when you talk to me in circles take your foot out of your mouth
it's hard enough to make it when you're livin' on the street
and you hate to be a wiseguy when your feet are in concrete
oh, sleepin' with the dogs, and you wake up with the fleas
honey, don't get mad, get even
Header image from 8Tracks.com