The Black Ice (Harry Bosch #2) by Michael Connelly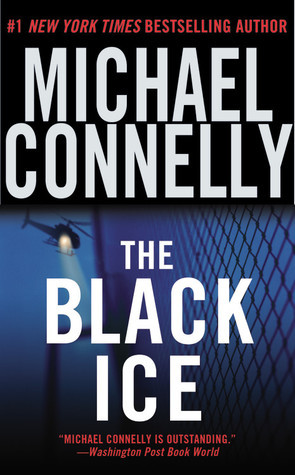 From Goodreads:
Narcotics office Cal Moore's orders were to look into the city's latest drug killing. Instead, he ends up in a motel room with a fatal bullet wound to the head and a suicide note stuffed in his back pocket.
Working the case, LAPD detective Harry Bosch is reminded of the primal police rule he learned long ago: don't look for the facts, but the glue that holds them together.

Soon Harry's making some very dangerous connections, starting with a dead cop and leading to a bloody string of murders that wind from Hollywood Boulevard to the back alleys south of the border. Now this battle-scarred veteran will find himself in the centre of a complex and deadly game – one in which he may be the next and likeliest victim.
My Rating: ⭐⭐⭐⭐⭐
Loved this, it's Bosch at his best, fighting hard to get to the truth and giving the finger to the brass on the way. The author really builds Harry here as the lone wolf but also betrays his lonely side through his attraction to two different women. His back story is filled in quite significantly and we get to know the man behind the man.
Header image by Kaboompics .com from Pexels