The Cold Dish (Walt Longmire #1) by Craig Johnson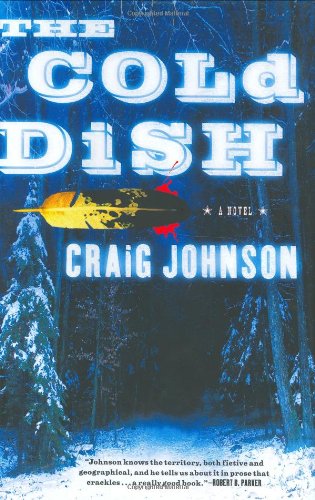 From Goodreads:
Walt Longmire, sheriff of Wyoming's Absaroka County, knows he's got trouble when Cody Pritchard is found dead. Two years earlier, Cody and three accomplices had been given suspended sentences for raping a Northern Cheyenne girl. Is someone seeking vengeance? Longmire faces one of the more volatile and challenging cases in his twenty-four years as sheriff and means to see that revenge, a dish that is best served cold, is never served at all.
My Rating: ⭐⭐⭐⭐
I've been watching the TV series (Longmire) based on these books over the last few months and having totally finished the series I decided to give the original books a try. Overall I'm very impressed and think they will get even better as they go.
It's obvious to see the influences of the book on the TV show but there are many differences between the characters in terms of personality, description and even their back story. It took me a little while to get used to this especially with the TV characters so visible in my mind but the quality of the writing and the great story building soon swept me along.
The ending really caught me out, I was worried that I would guess from the TV show but it's definitely very different. If you watched the TV show then I'd definitely recommend the books. If you haven't then I'd still recommend them and the show both!
Header image by Kaboompics .com from Pexels