"Welcome to the Jungle" by Guns 'n' Roses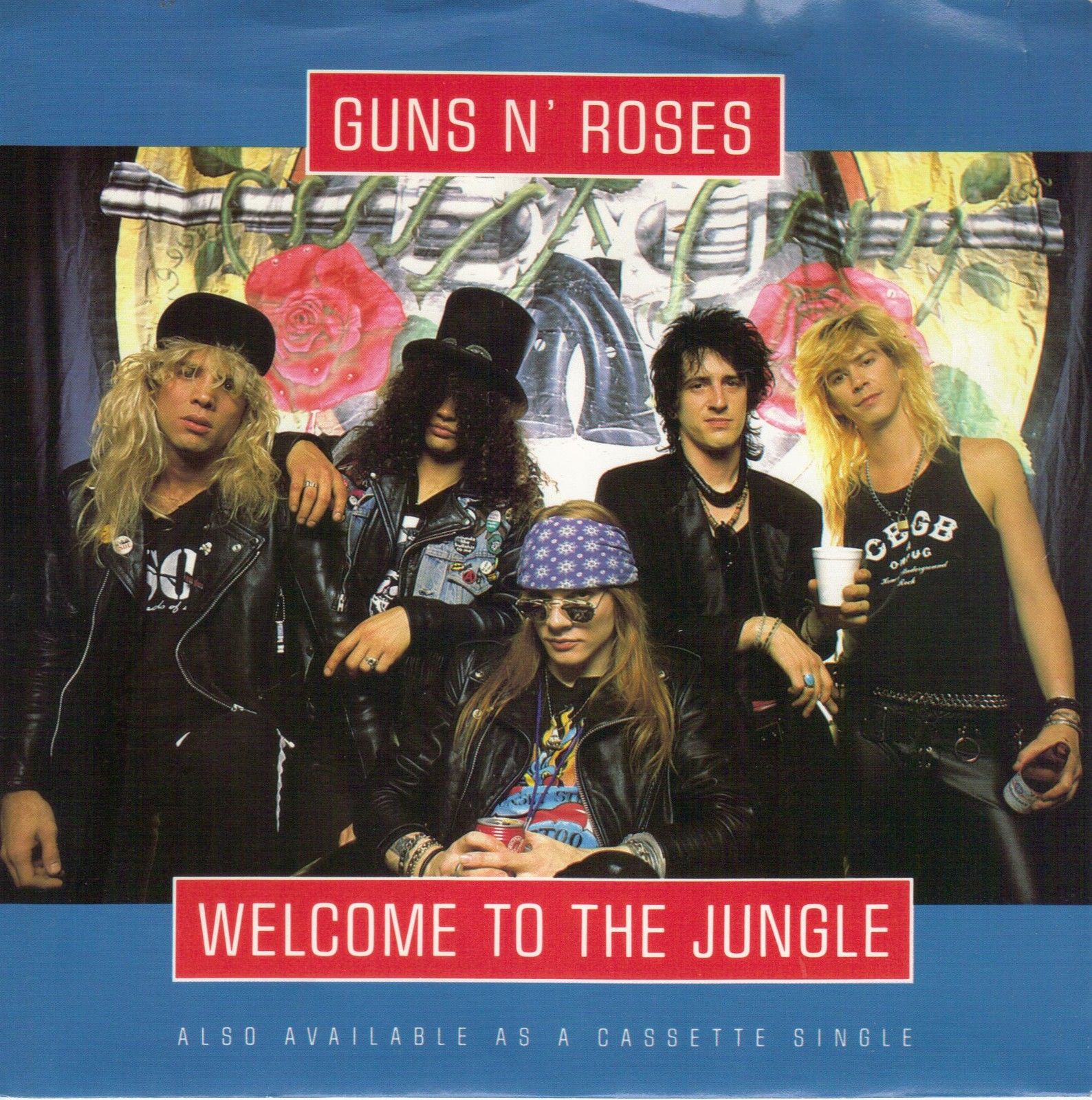 This was the first song written by the band as a collective, their second released single and featured on their debut album. It was named the greatest hard rock song of all time in 2009 by VHI and has received many high accolades since its release. To me it is Guns 'n' Roses at their purest.
As a hard rock song of the 80s though it hasn't aged well. The original album cover art featured a robot attempting to rape a woman and the lyrics are highly suggestive of the same.
The video contains footage of violent riots mixed in with a live performance of the song. Some of this footage is taken from riots and disturbances in Northern Ireland including some from Bloody Sunday in Derry, 1972.
Lyrics
Oh my god
Jump
Welcome to the jungle, we've got fun and games
We got everything you want honey, we know the names
We are the people that can find whatever you may need
If you got the money, honey, we got your disease
In the jungle, welcome to the jungle
Watch it bring you to your sha-n-n-n-n-n-n-n-n knees, knees
Mwah, I, I wanna watch you bleed
Welcome to the jungle, we take it day by day
If you want it you're gonna bleed but it's the price to pay
And you're a very sexy girl who's very hard to please
You can taste the bright lights but you won't get there for free
In the jungle, welcome to the jungle
Feel my, my, my, my serpentine
Ooh, ah, I want to hear you scream
Welcome to the jungle, it gets worse here every day
You learn to live like an animal in the jungle where we play
If you got hunger for what you see you'll take it eventually
You can have anything you want but you better not take it from me
In the jungle, welcome to the jungle
Watch it bring you to your sha-n-n-n-n-n-n-n-n knees, knees
Mwah, I'm gonna watch you bleed
And when you're high, you never ever wanna come down
So down, so down, so down, yeah
You know where you are?
You're in the jungle, baby, you're gonna die
In the jungle, welcome to the jungle
Watch it bring you to your sha-n-n-n-n-n-n-n-n-knees, knees
In the jungle, welcome to the jungle
Feel my, my, my my, serpentine
Jungle, welcome to the jungle
Watch it bring you to your sha-n-n-n-n-n-n-n-n-knees, knees
Down In the jungle, welcome to the jungle
Watch it bring you to you
It's gonna bring you down, huh
Header image from 8Tracks.com