Raven Black (Shetland #1) by Ann Cleeves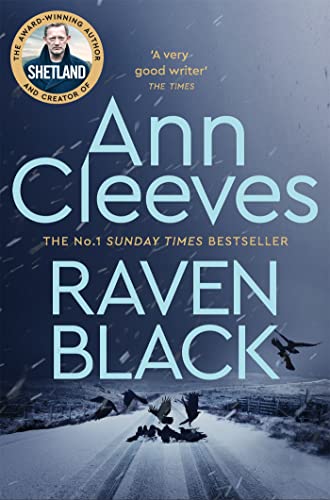 From Goodreads:
Raven Black begins on New Year's Eve with a lonely outcast named Magnus Tait, who stays home waiting for visitors who never come. But the next morning the body of a murdered teenage girl is discovered nearby, and suspicion falls on Magnus. Inspector Jimmy Perez enters an investigative maze that leads deeper into the past of the Shetland Islands than anyone wants to go.
My Rating: ⭐⭐⭐⭐
We watched the TV show based on these books a few years ago and while it was difficult to separate the two I did find this book very enjoyable. There were interesting differences in Inspector Perez and his friend Duncan between the TV and book but I think I can see why from this first story.
The author writes in a very relaxed way, probably suited to island life and also manages to give what appears to be an authentic view of life on the Shetlands even if it is in the unusual turmoil of a murder enquiry. I'm looking forward to reading more of these.
Header image by Kaboompics .com from Pexels