Gallows View (Inspector Banks #1) by Peter Robinson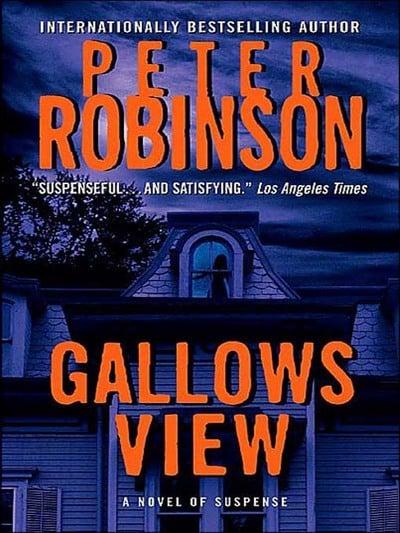 From Goodreads:
A Peeping Tom is frightening the women of Eastvale; two glue-sniffing young thugs are breaking into homes and robbing people; an old woman may or may not have been murdered. Investigating these cases is Detective Chief Inspector Alan Banks, a perceptive, curious and compassionate policeman recently moved to the Yorkshire Dales from London to escape the stress of city life. In addition to all this, Banks has to deal with the local feminists and his attraction to a young psychologist, Jenny Fuller. As the tension mounts, both Jenny and Banks's wife, Sandra, are drawn deeper into the events. The cases weave together as the story reaches a tense and surprising climax
My Rating: ⭐⭐⭐
Enjoyable story and a very good first book from this author. It reminded me very much of Peter James's Roy Grace character although his home life is very different. This book came from a recommendation. I can't remember who but thank you for doing so as I have a feeling this series and character will develop further and get better as they grow.
I did find the first half a bit slow going but once the strands of the cases began to come together the story really picked up and I found it hard to put down. Don't give up if the same happens to you, it's worth sticking it out.
Header image by Kaboompics .com from Pexels