I finally got around to getting my vaccine booster this morning. I was going to book an appointment at the vaccine centre for a day last week but then our health centre announced a vaccine day. I decided to delay for a week for the convenience factor.
My first two shots were in the official vaccine centre in Letterkenny with a full-on Health Service setup manned by nurses and supported by Irish Army personnel. Checking in, proof of ID, short medical questionnaire, queues and 15min recovery afterwards – easily 30-45min. Today couldn't have been much more different. Owen and myself arrived a few minutes early for our 11am appointment and were back in the van within 5 minutes! It wasn't exactly hello, sign that, here's your card, sit down, jab and piss off but it was close. That's the way it should be 👌
From the experience of others and from my own experience of the first two vaccines I'd decided in advance that today would be an easy day. However, with the weather being settled and dry I was itching to get outside by the afternoon so decided to go for an easy walk in one of the local forests.
I packed a bag and half way round I went into the trees to make and drink a hot chocolate. I found a great stand of larch trees and a perfect spot to set up my stove and sit for a half hour. The larches have all dropped their needles at this time of year which meant it was bright under the trees and felt much more open than usual in a conifer forest.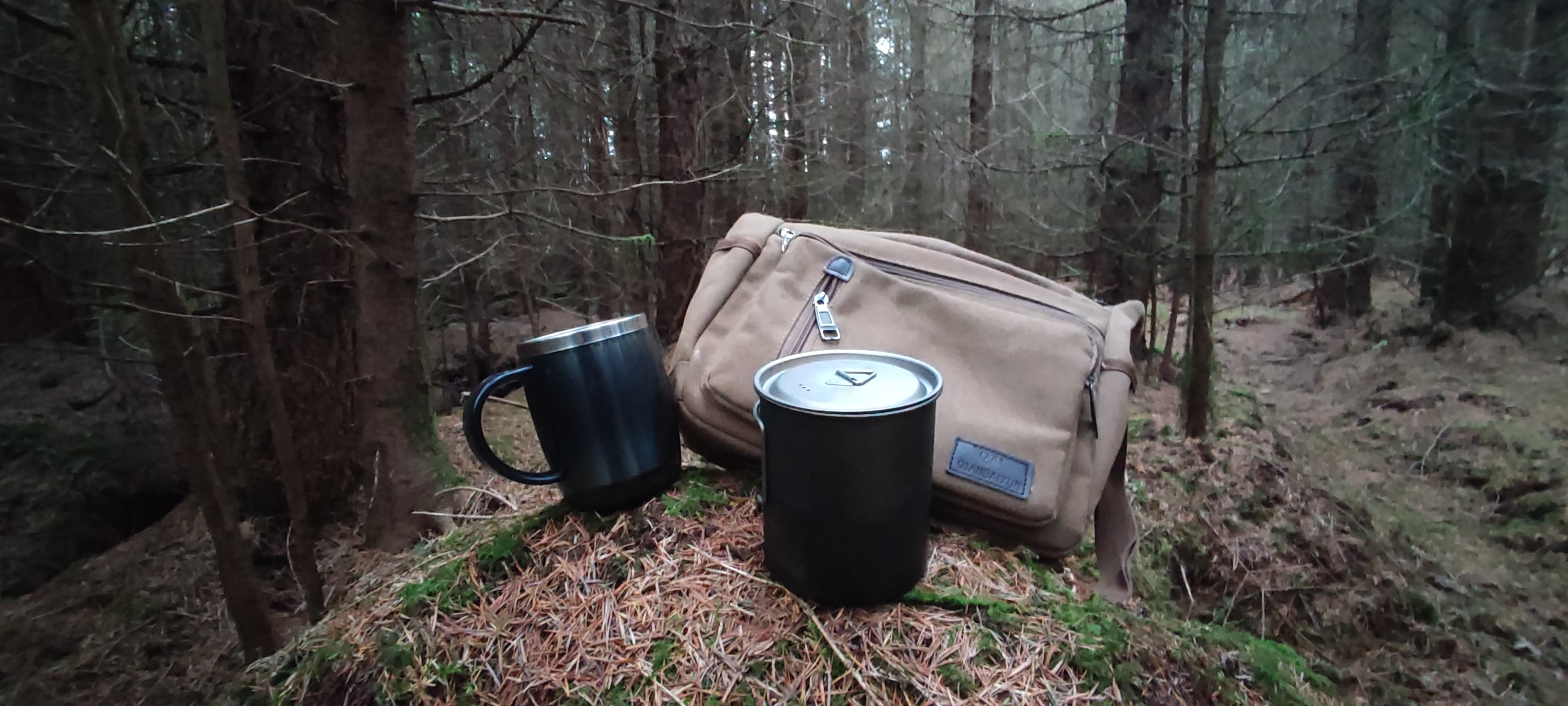 Just before Xmas I'd ordered an ultralight stove and stand from Speedster Stoves. It's a little alcohol/spirit burner but I hadn't tried it out yet so brought that with me today to heat water.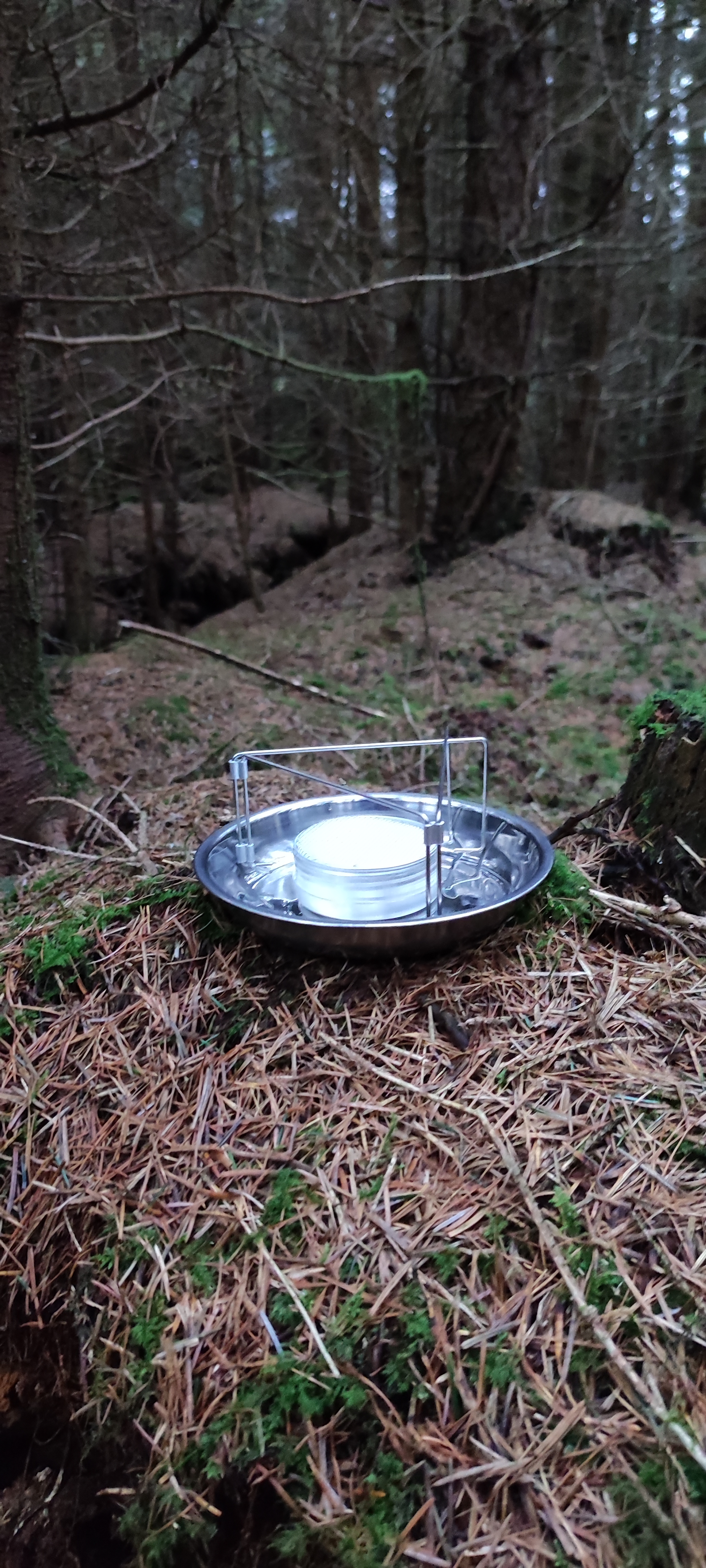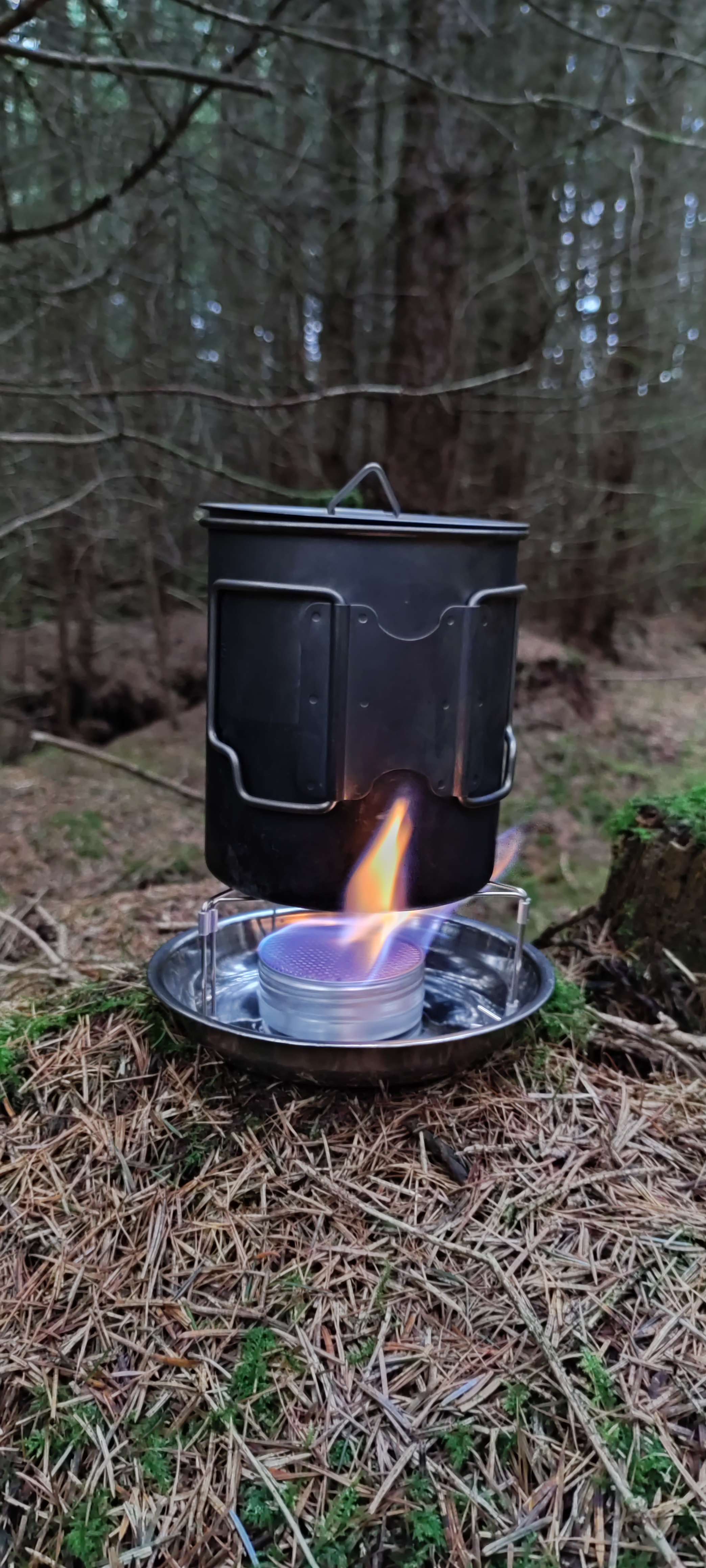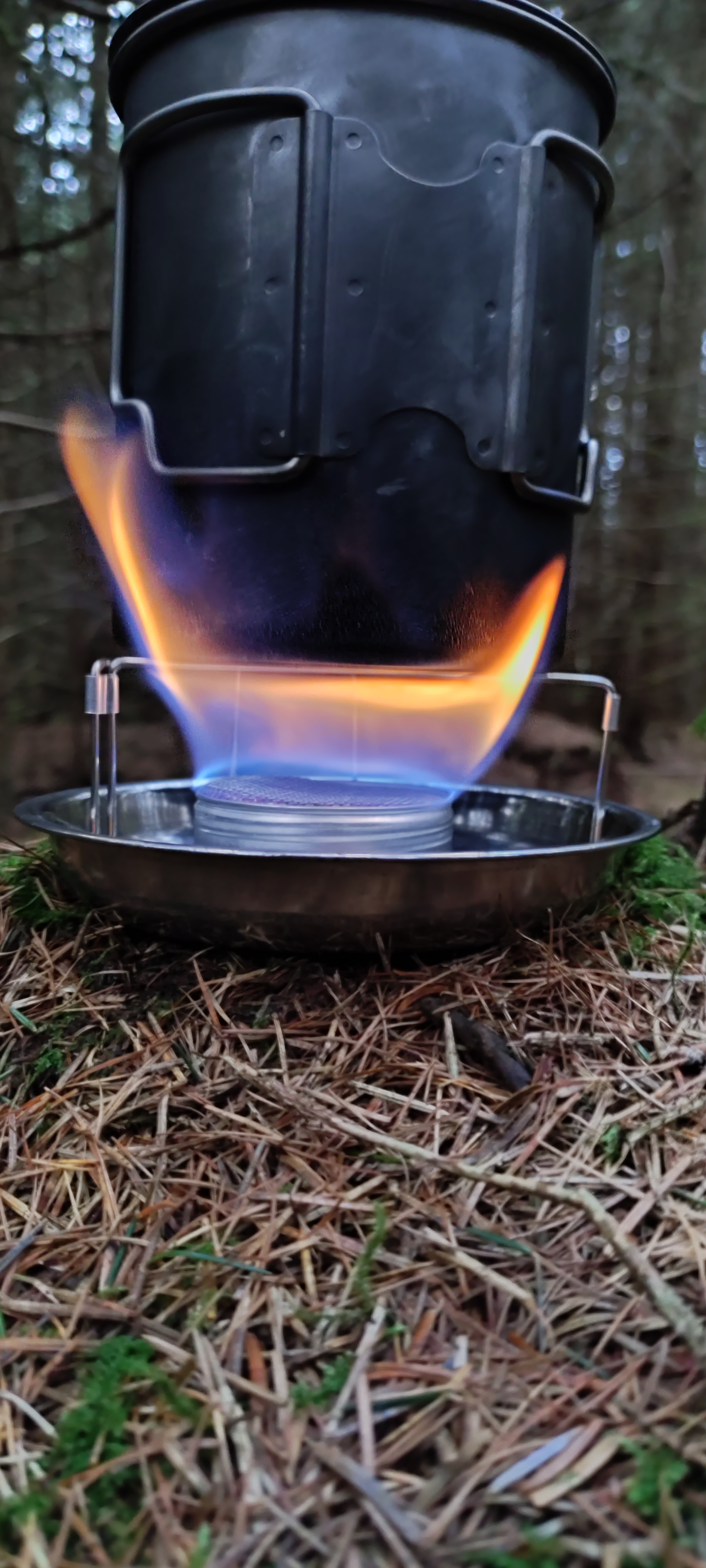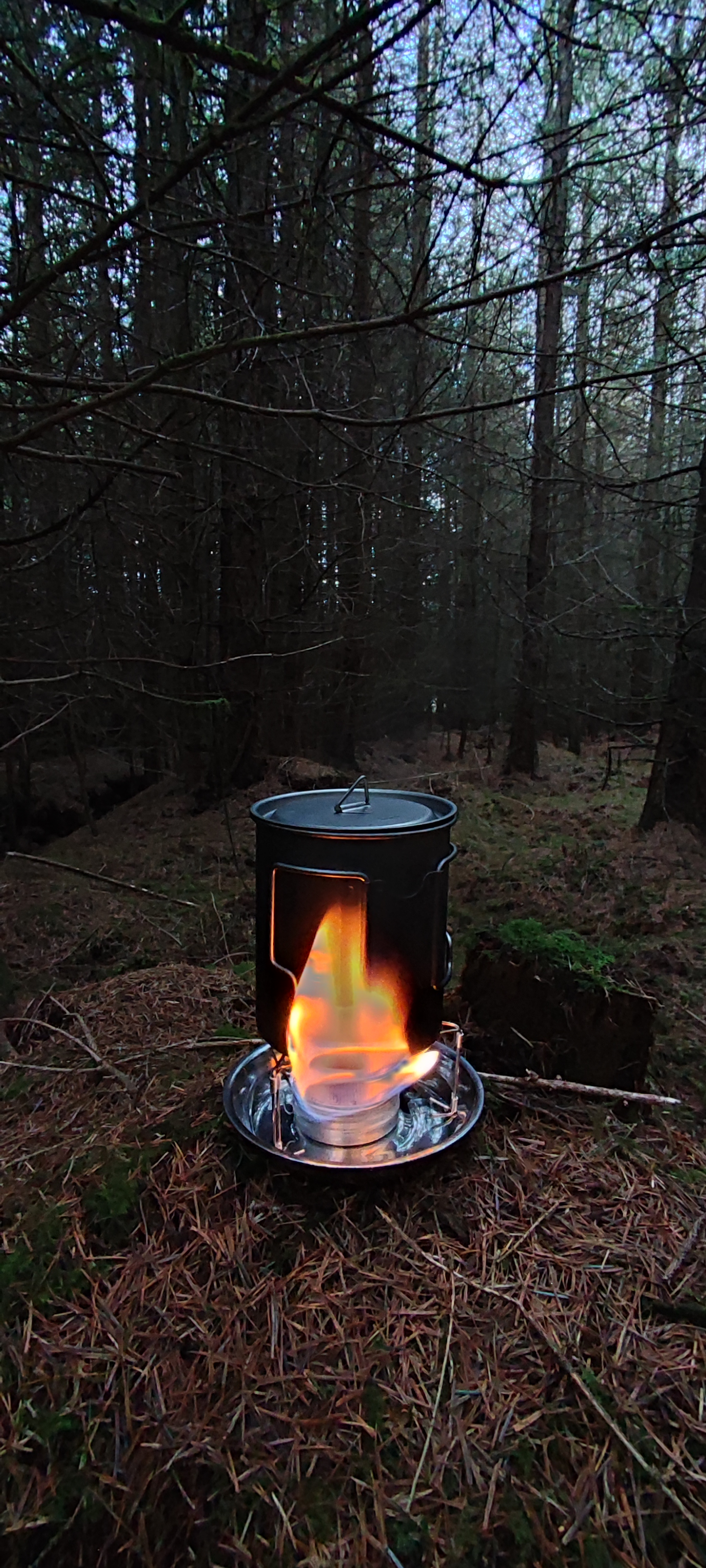 The great thing about making hot chocolate like this is that it is scalding hot at first and needs patience and time to cool down. This forces me to slow down, relax and enjoy the moment. In the woods this is amplified further by the peace and quiet. I've used gas stoves before but the alcohol stoves seem much more appropriate. They're virtually silent and being that bit slower also add to the need to slow down.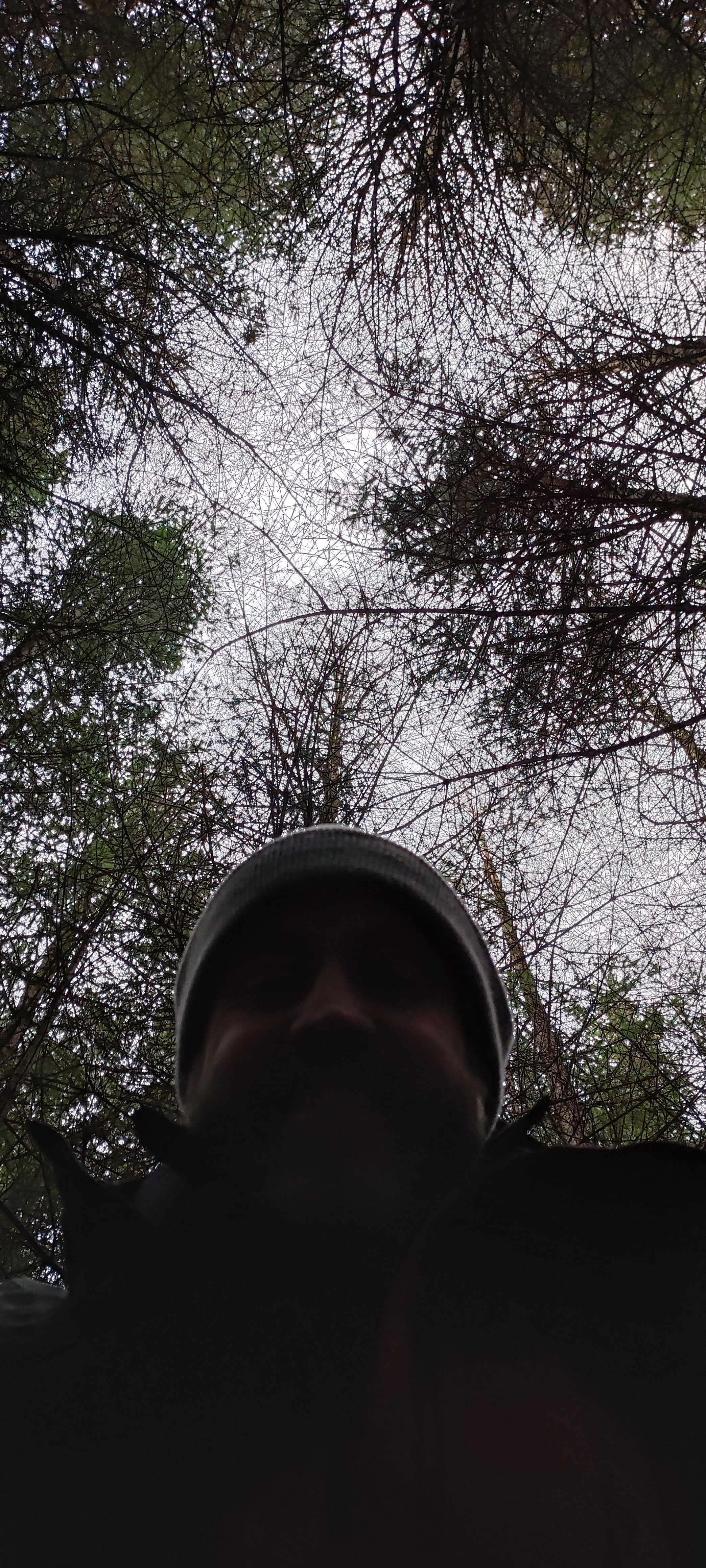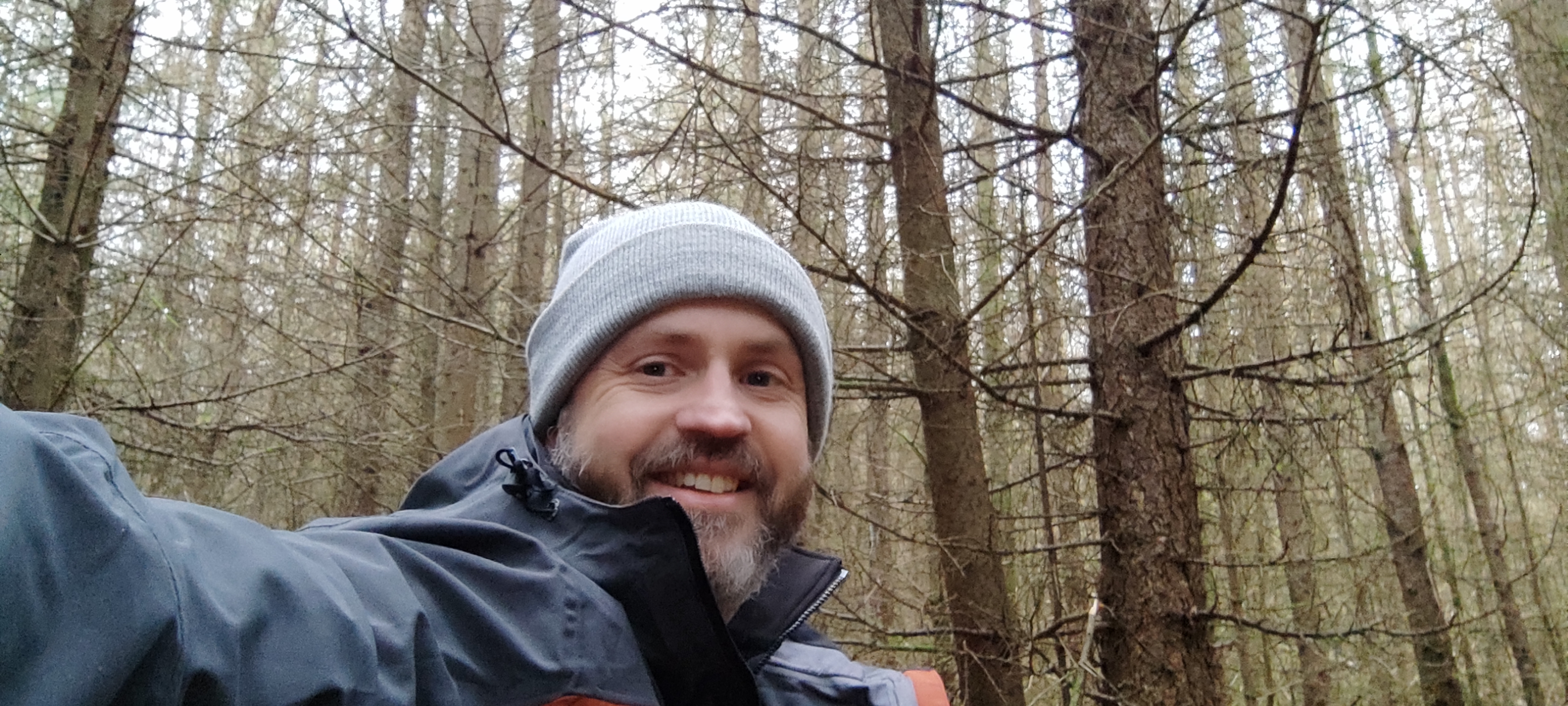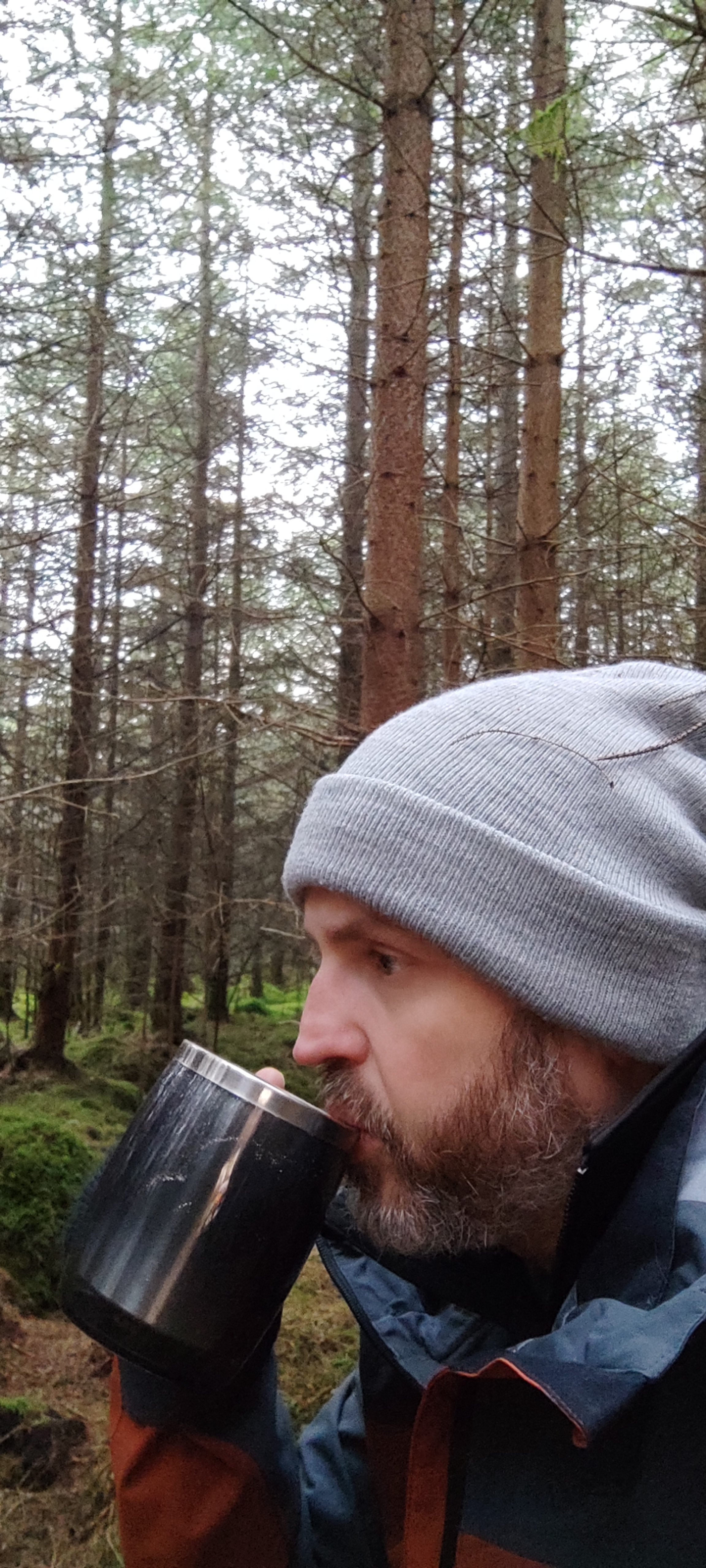 Unfortunately not everyone understands the value of sitting still and enjoying the silence…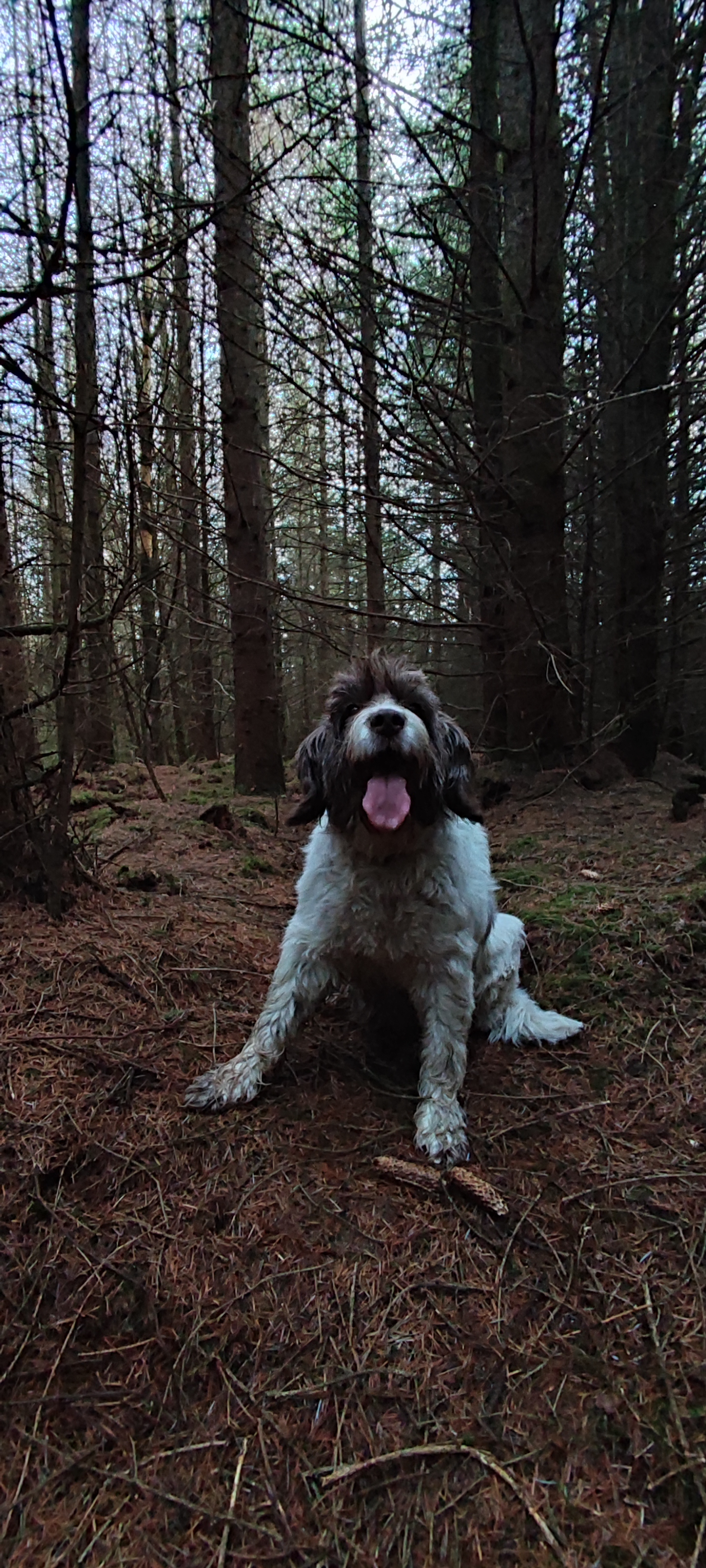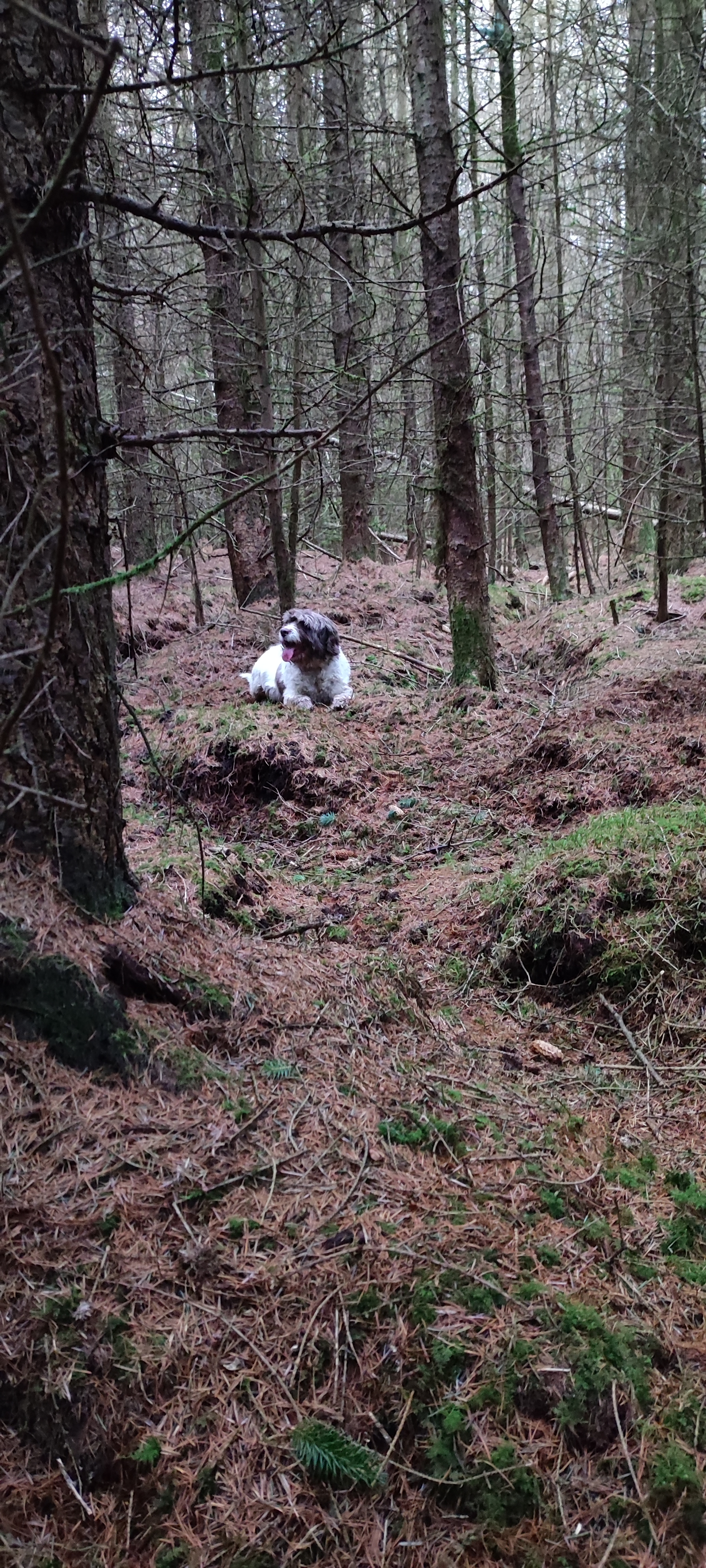 As I said over on Instagram: Time well spent…