I'm on annual leave this week and the plan for a while had been to paint the outside of the house. I last did it 3 years ago and it probably should have been done last year but with everything going on I didn't have much motivation or time really. Returning to work in June life became very busy for a few months.
Painting is one of those jobs that I don't really like but get satisfaction from. There is an immediate result, you can see the benefit as you work. It's also one of those jobs that I can do pretty well and therefore really dislike paying someone else to do! I'm convinced that I can do it almost as good as anyone I would pay.
Like last time I hired a scaffold tower. That came on Monday but at least 2 hours later than expected due to a mix up with my contact number by the hire company. With help from the boys I had it built and ready to go late on Monday afternoon.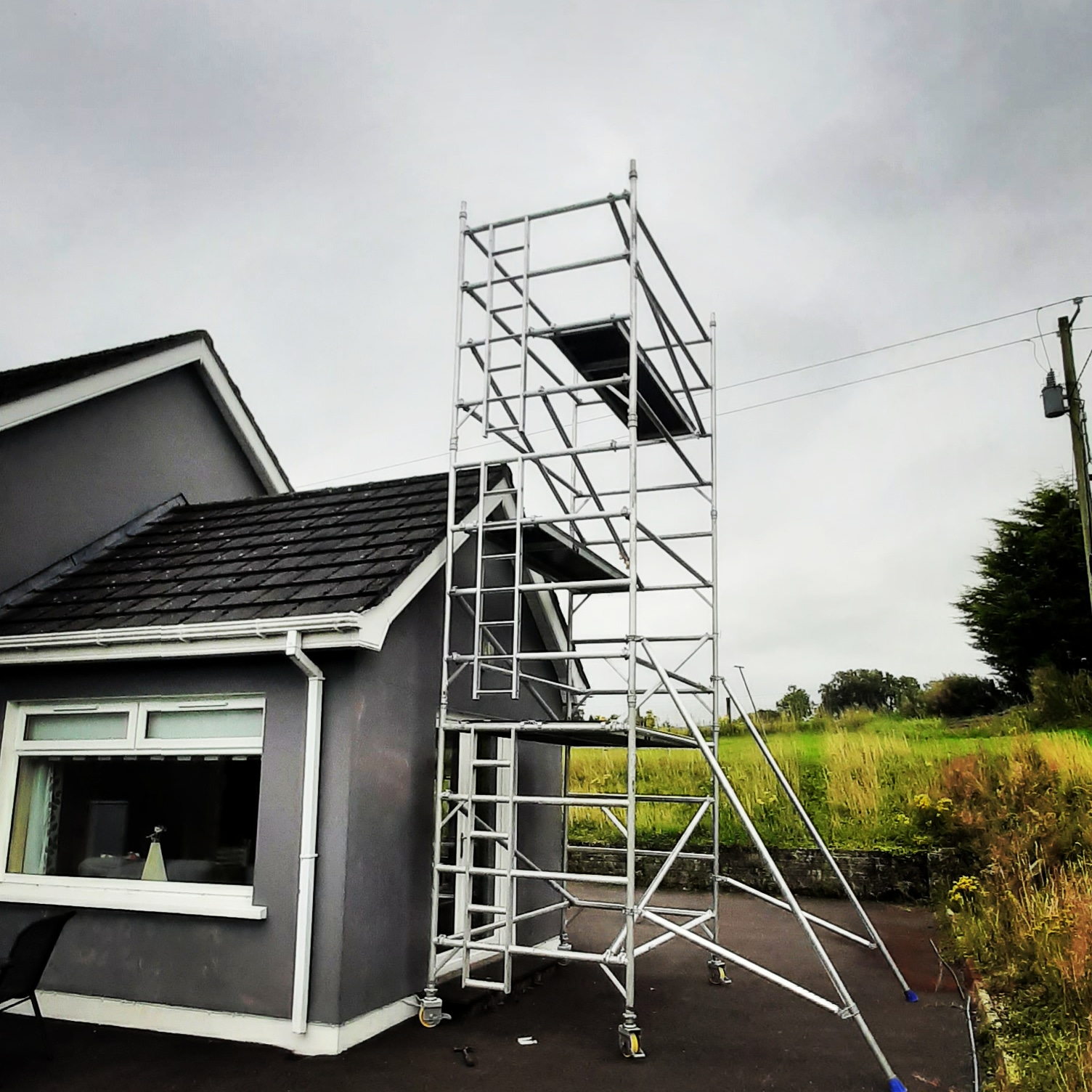 the lower side of the house
Our house is a dormer bungalow or a story and a half as they're also known. Most of the external walls are accessible with a small set of steps and a roller but three areas require some form of height access. A cherry picker would have been my first choice but they have become very expensive to hire and there wasn't one available locally for this week. The scaffold is the next best option. It requires time and effort to build, move around and dismantle but once secured properly, it feels safe and secure and gives great access to the difficult to reach areas. The first year I used a ladder and that was zero fun!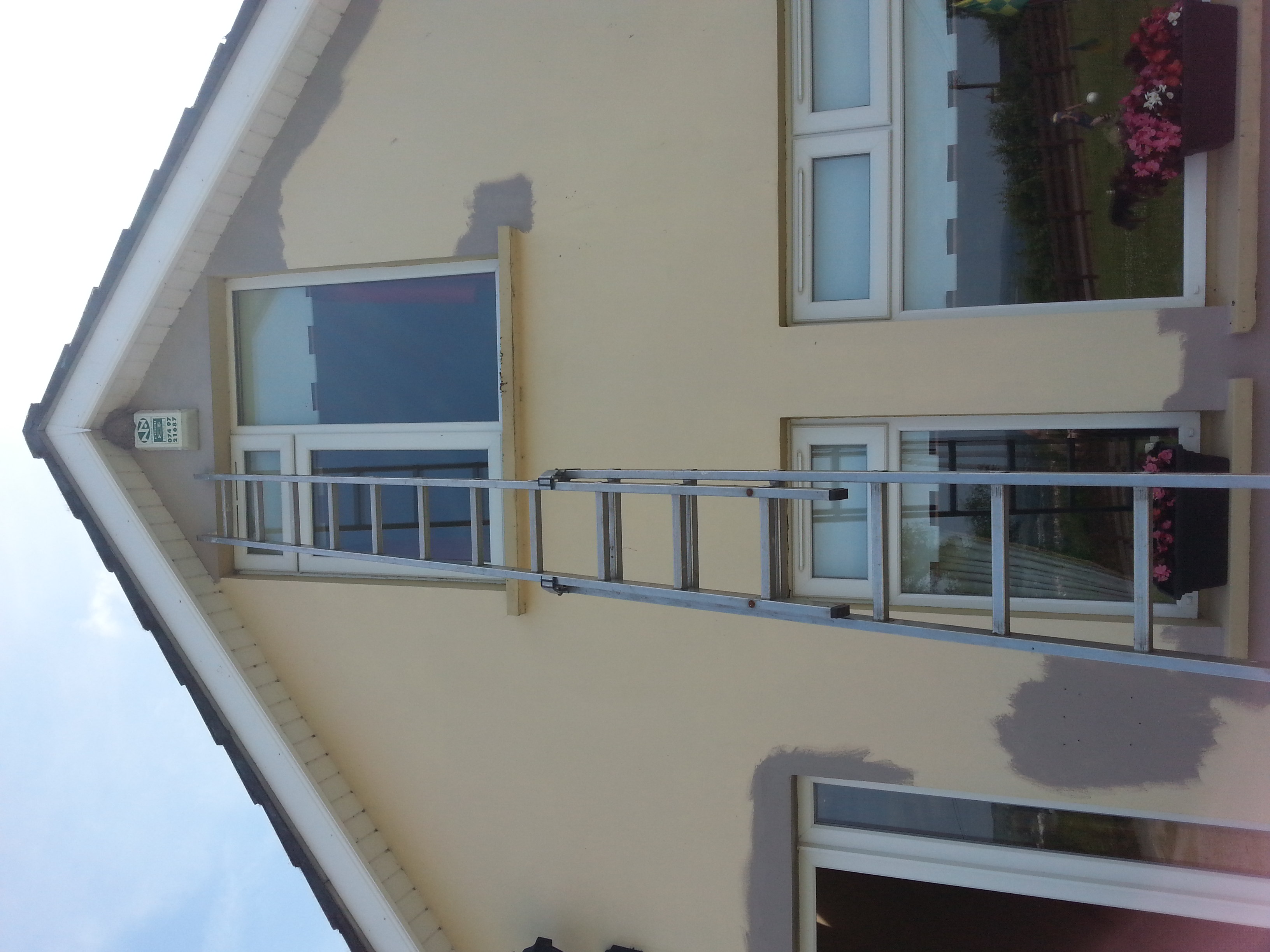 shaky ladder or wobbly legs?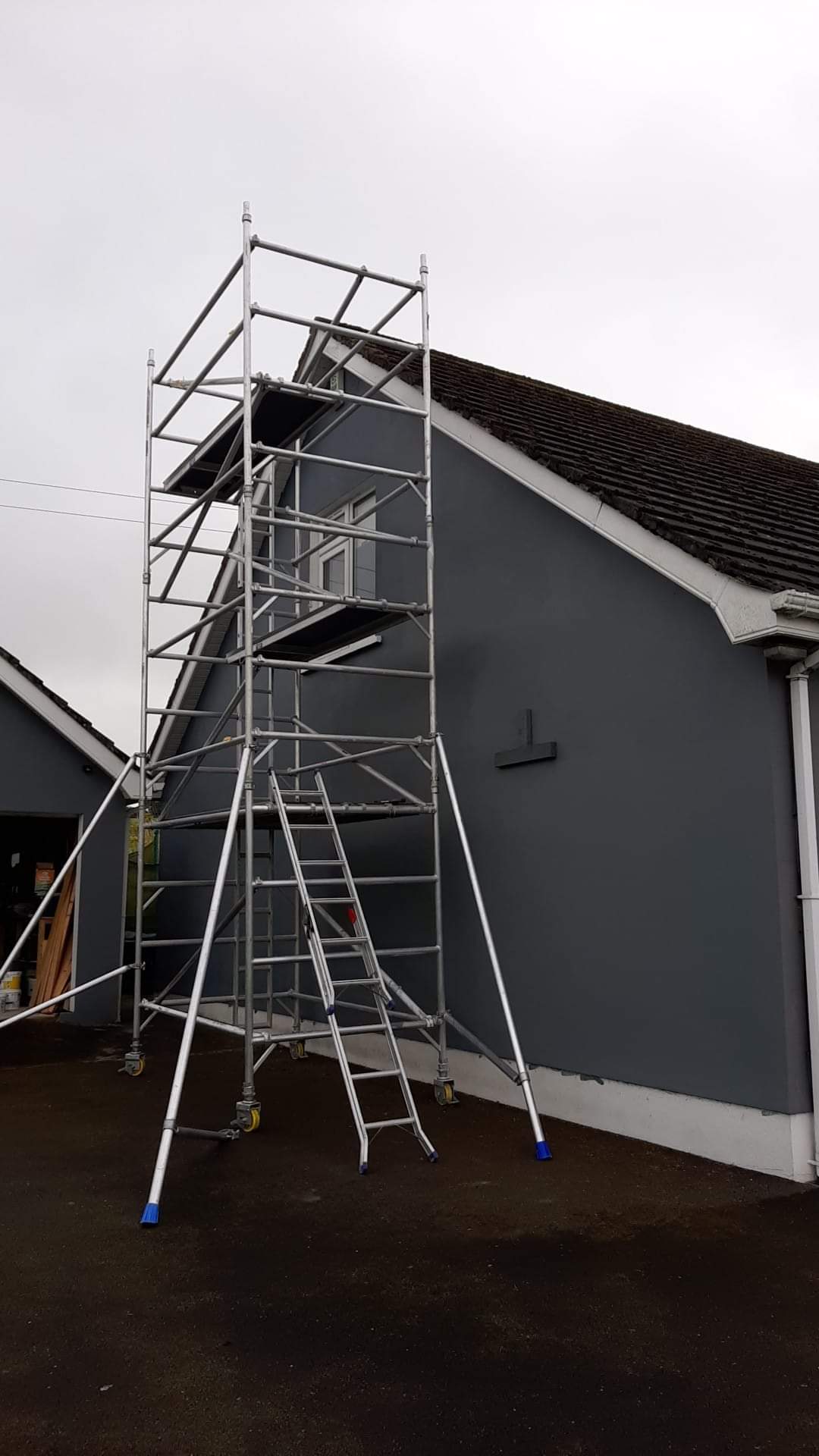 highest point of the house
Due to the design of the roof some sections required some "alternative" scaffolding configurations.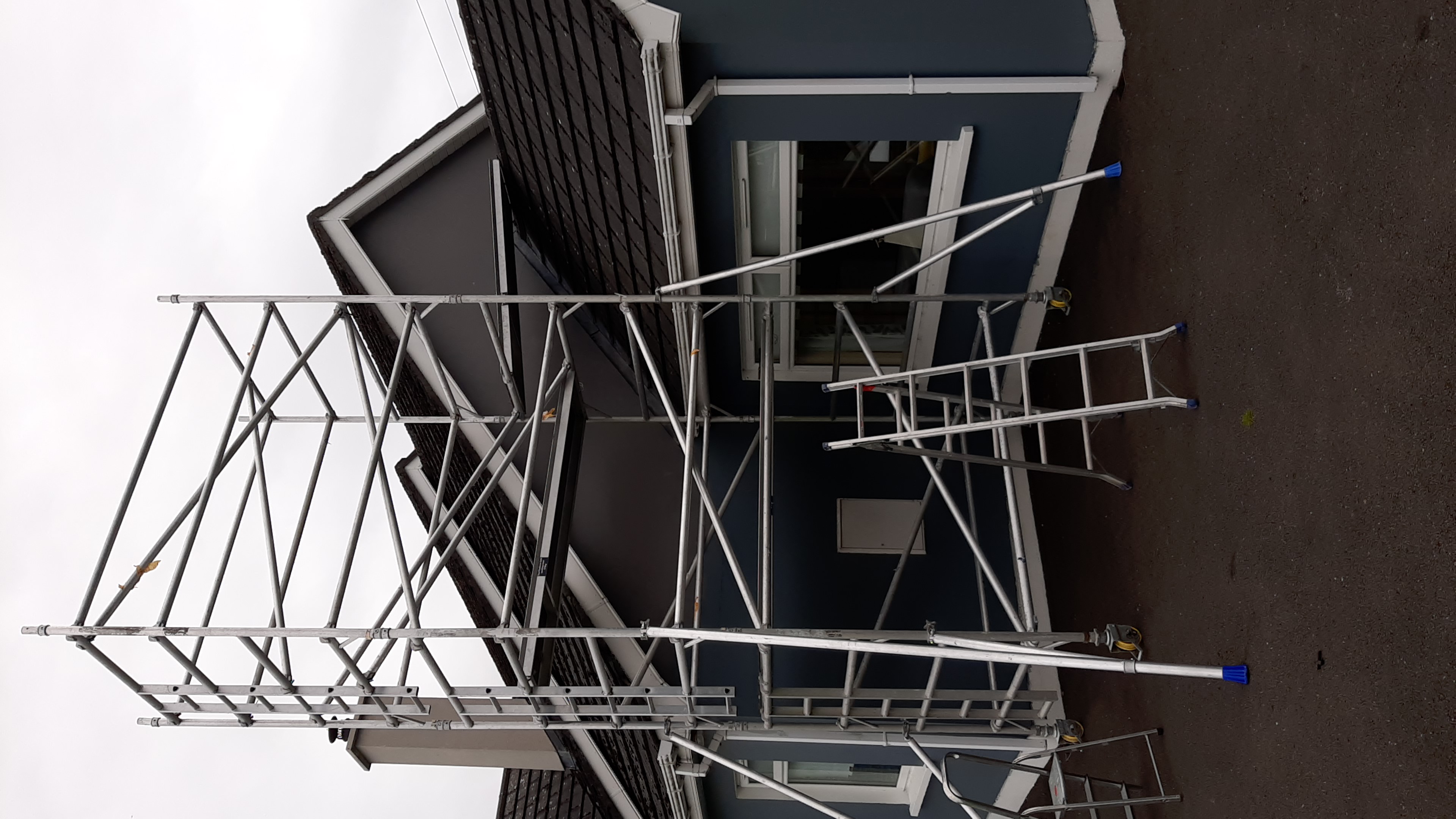 safer than it looks!
The chimney is a real challenge. It involves scrambling from the scaffold on to the roof itself and then wrestling with a roller or brush. I chickened out last time and it had bugged me every time I came up the drive and saw the different coloured chimney. This time though I managed to beat my fear and get it done!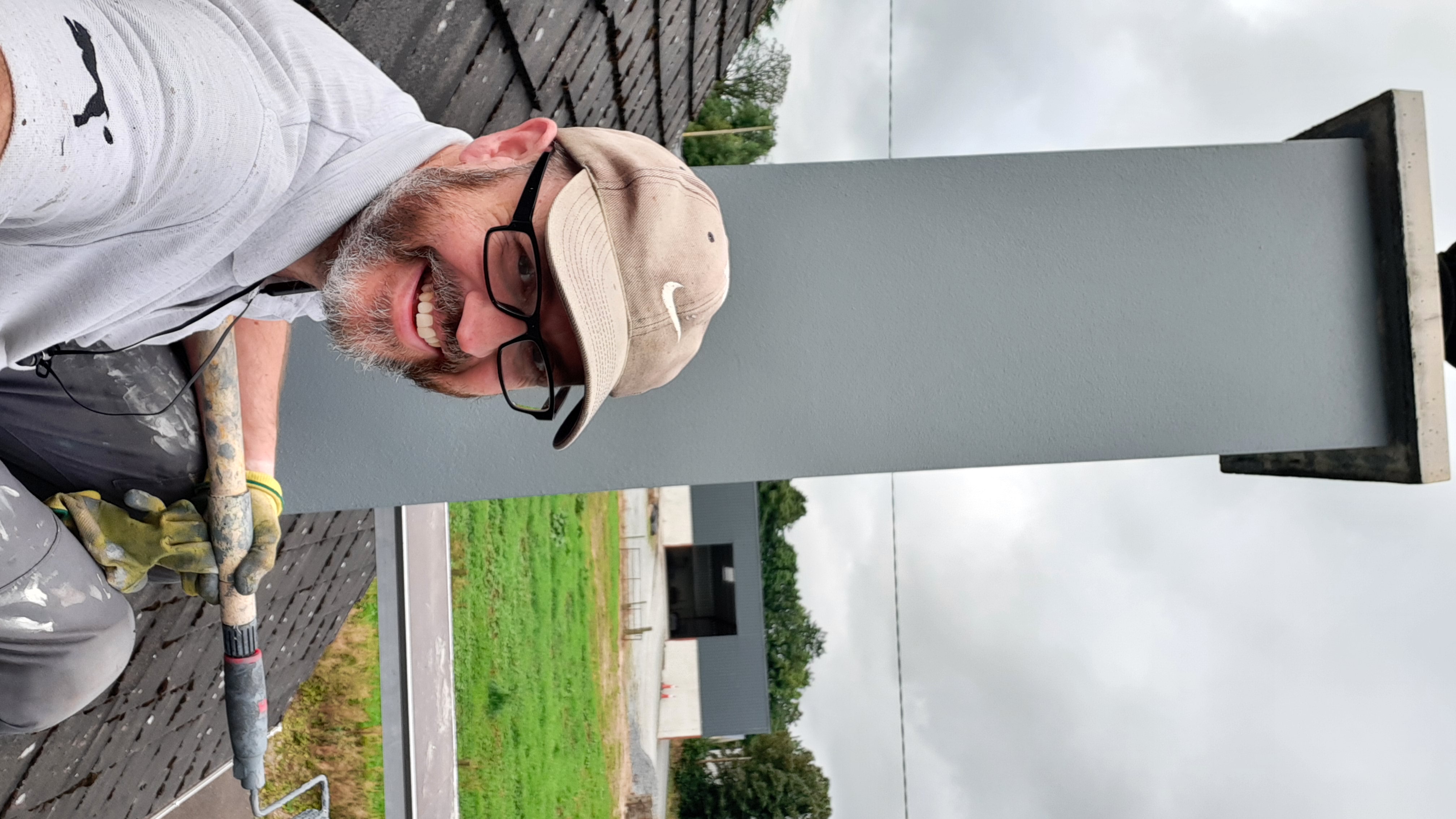 look ma…no hands!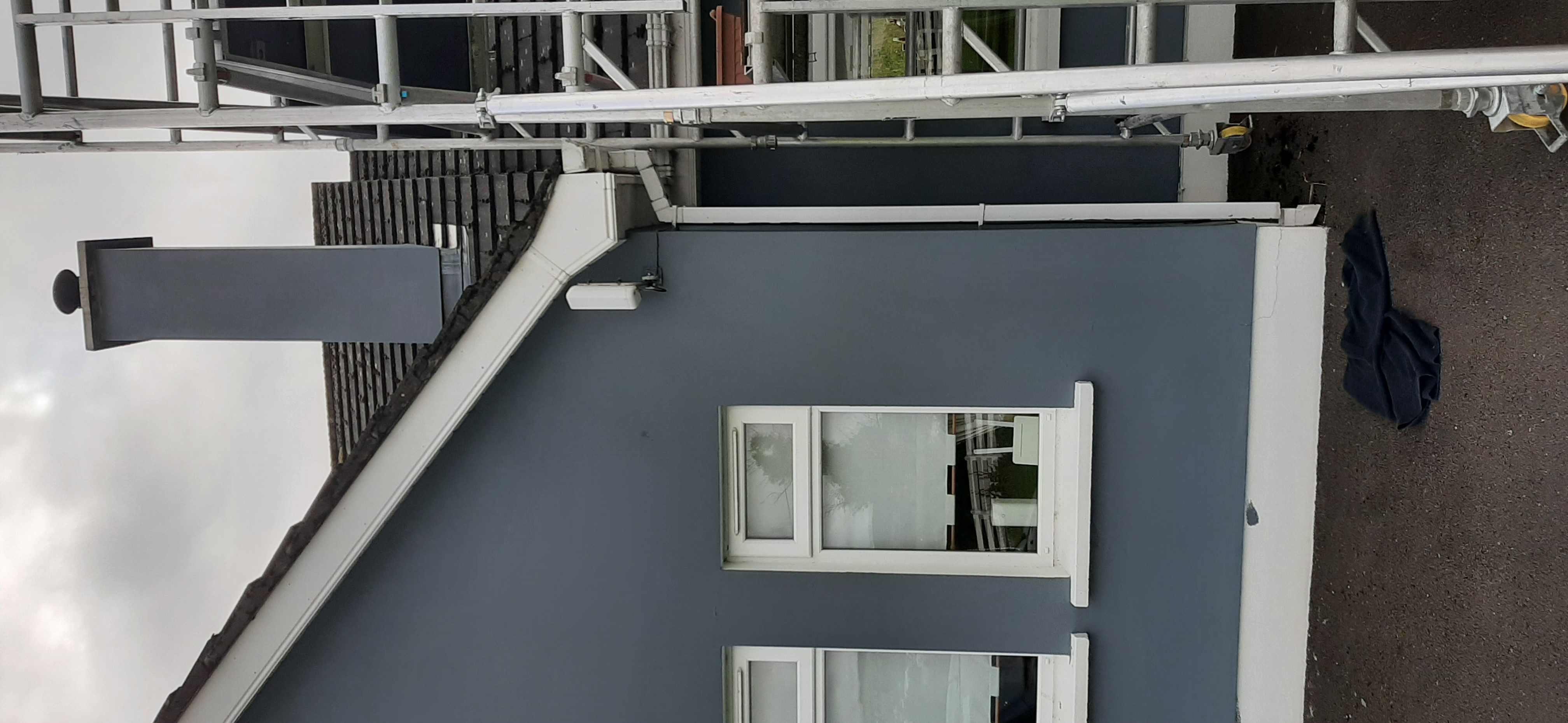 matching at last
The door has been plain white since we moved in 16 years ago but that is now changed and in dramatic fashion.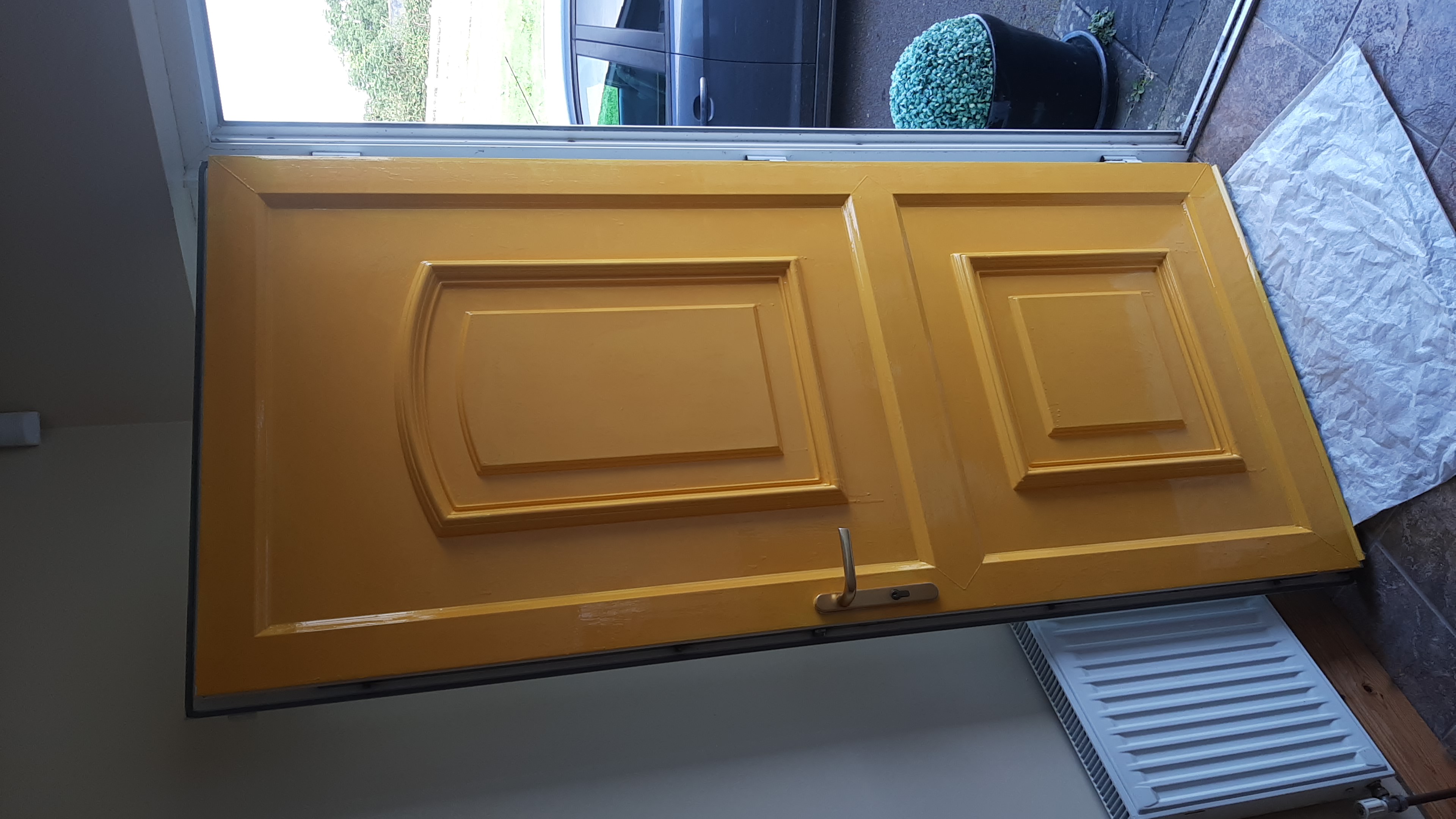 I finally finished late yesterday evening. All in it took me about 3.5 days which was quicker than expected. I'd allowed for 5 days but the grey only needed one coat. Good job too as the weather wasn't what I'd hoped for and today and tomorrow are heavy rain both days.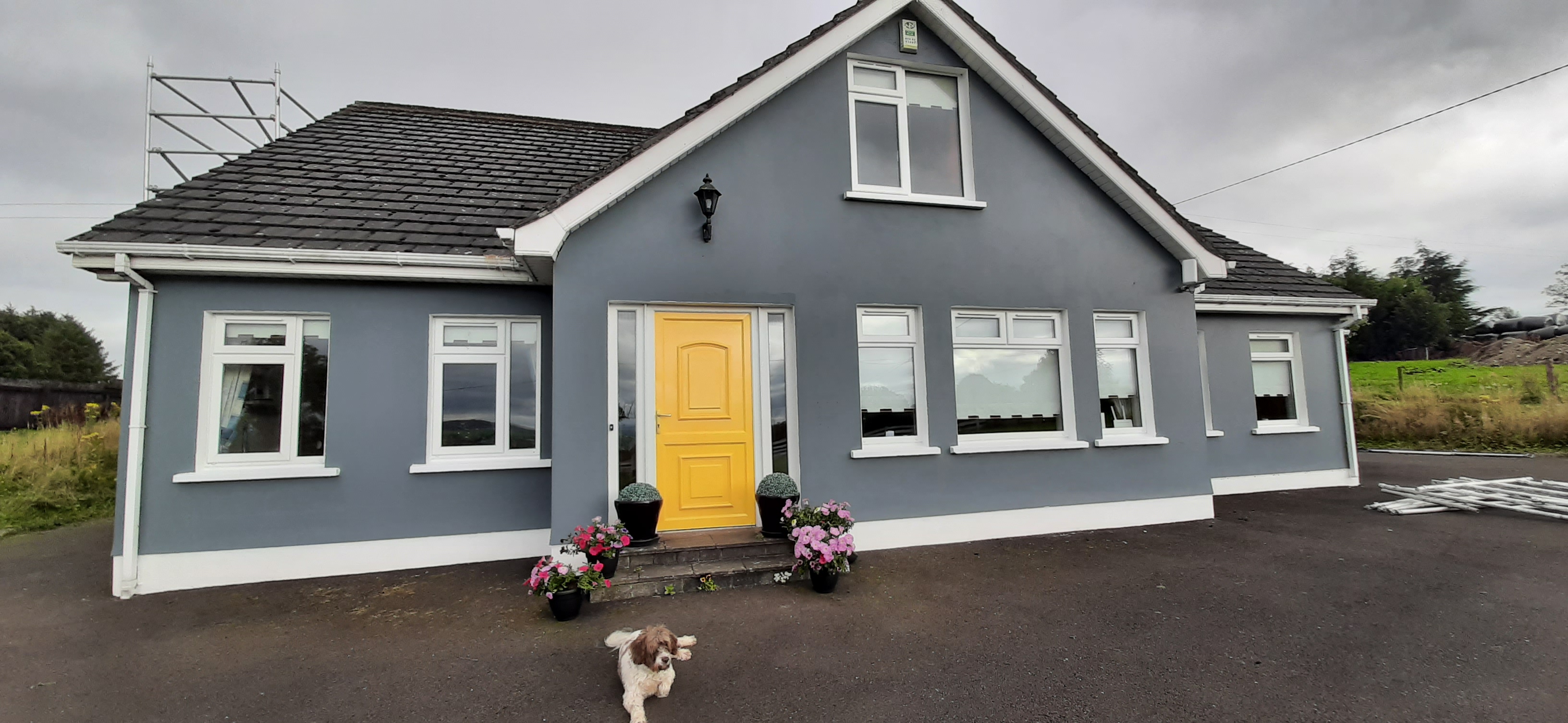 job done 👌
I wrote a while back about finding motivation difficult and how I generally put things on the long finger and often give up on tasks and activities before they are finished. Last time I painted the house I found an excuse not to finish the garage and the back of the house on the first time around. This meant finishing it on evenings and days off over a period of about 2 weeks. This time I'm really pleased that I stuck at it and pushed on to get everything completed before the weather stopped me. This time the back is finished and also the garage, even the hidden bits that nobody sees! I even took time to give the window sills a second coat. It looks great and I'm really chuffed with the result 💪
The downside is the lack of cycling. I'd hoped to get out each morning for an hour but I'd underestimated how tired I would be. I managed a short spin on Monday morning before the scaffold came but rain on Tuesday morning and general tiredness on Wednesday and Thursday put paid to the other days. Today I'm aching but I have two rest days and then decent weather again on Sunday. As a bonus, now that the painting is completely finished, the rest of the month is free to get back up to fitness and get another Audax ride before the end of the month 😊
Header image by Photo by Ivan Samkov from Pexels