"50 States of the USA" written and read by Anna McNuff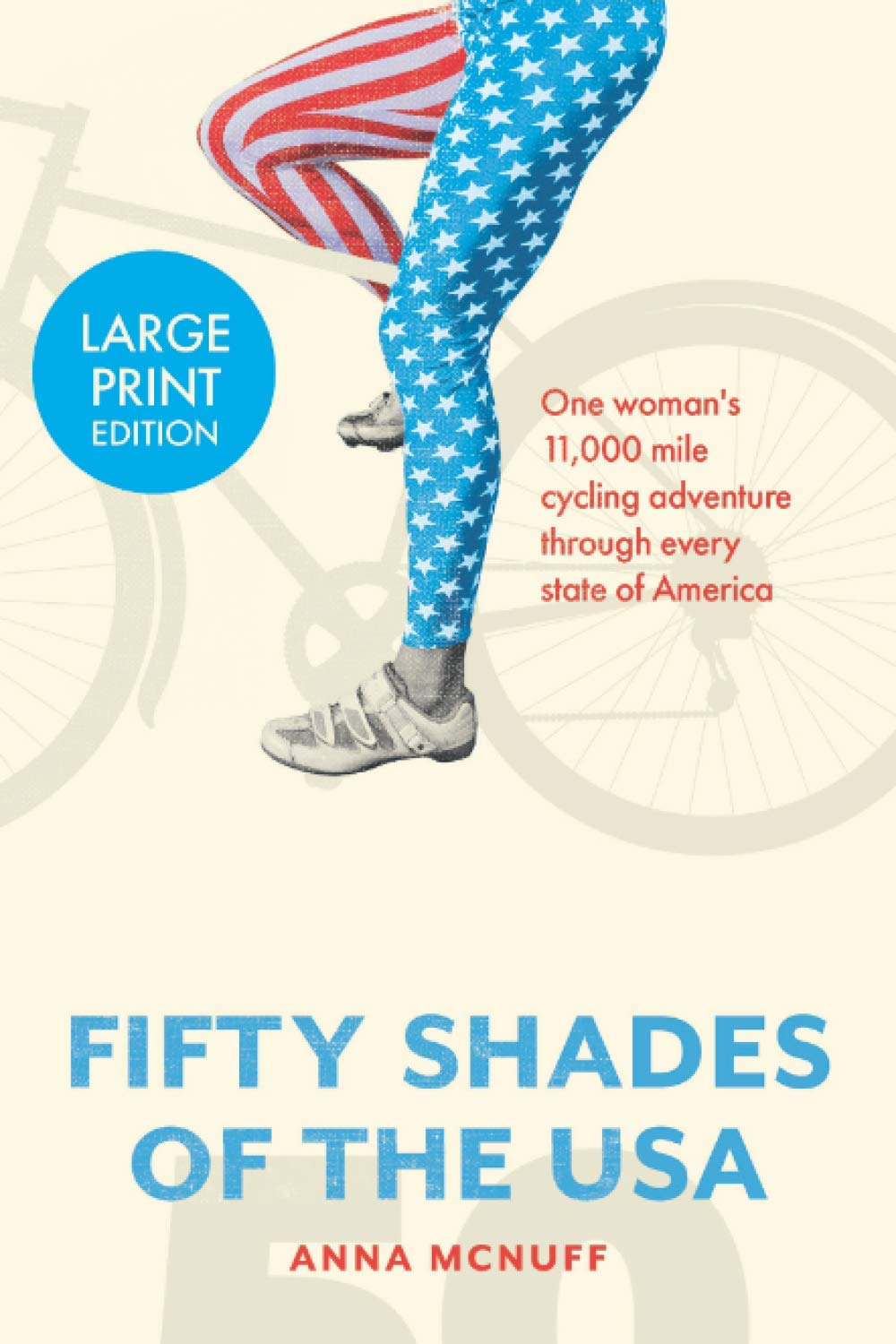 This post may contain spoilers.
It's not commonplace that a good author also has the ability to be a good reader. Anna McNuff is brilliant at both! Not only is this an excellent description of her challenge but she reads it with passion and a huge sense of fun. She obviously loved her time during this book, revels in reliving it and it pumps out of the speakers. I'm totally convinced that this is a book enhanced by being an audiobook version.
I've read and listened to a number of books on endurance activities now. Most are based on long-distance hiking of the PCT or AT and a couple on long distance cycling. The most notable of the latter was Mark Beaumont's story of his world record cycle round the world but this story has more in common with the best of the hiking stories I've listened to.
While many adventure stories focus on either the journey and the places encountered or the organisation of getting to and through the challenge this story is mostly about the people the author met along the way. While she camped plenty she managed to spend a lot of time staying with friends, friends of friends and hosts through the Warm Showers association which this story is an excellent advertisement for.
Throughout the book the author is continually surprised by the warmth and generosity of the people she meets but I'm positive that it is partly her own wonderful nature that brings this out in people she encounters.
If you want an uplifting experience and to hear an encouraging story about society in general but especially American society then this book is for you. It's so nice to hear positive stories about America and especially small town America that seems to get bad press in many media.
My Rating: ⭐⭐⭐⭐⭐
More on Goodreads and Audible.
Republished as "The United States of Adventure"
Header image source: fossbytes.com