Transfer of Power (Mitch Rapp #3) by Vince Flynn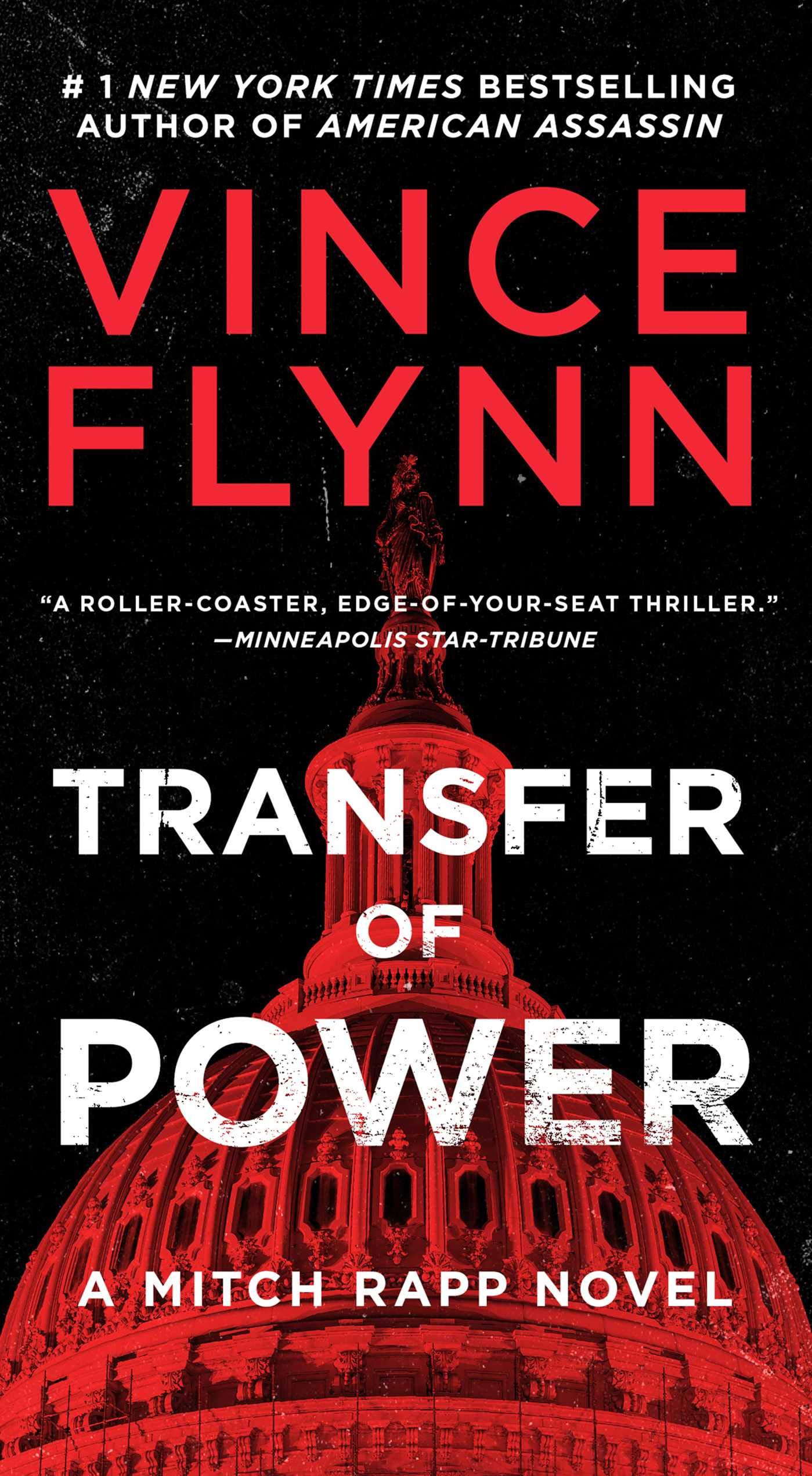 This post may contain spoilers.
I've only just found out that this is the third in a series of novels on the same character. Mitch Rapp is a CIA agent but not fully employed by the CIA – kind of a sub contracted agent. Not much of his back story is given and it now seems that there is more detail in the previous books.
The concept was quite good. Rapp is on the trail of a very intelligent and ruthless Middle Eastern terrorist who then takes over the White House taking hundreds of staff hostage and with the President holed up in an underground bunker. The terrorist has the White House locked down and booby trapped while he provides a list of demands to give him time to break into the bunker and take the President hostage also.
All communications with the White House are blocked so with the President unable to perform his duties the office is transferred to the inept Vice President and his manipulative political aide who handle the negotiations terribly.
Rapp is sent in to try and restore communications and gather intelligence. He is accompanied by an ex-military civilian who has an in depth knowledge of the building and they rescue a young female journalist who is being raped by one of the terrorists. The three of them then work to free the President and prepare the outside forces to rescue the hostages.
Overall it wasn't a bad book. It started very well and finished well but got bogged down badly in the middle. There wasn't enough material to keep the interest levels high while inside the White House with all the focus on Rapp and his small team. I also found the characters of the VP and his aide quite unbelievable in their behaviours and how they interacted with the military, FBI and CIA heads as they worked on the solution. My biggest struggle though was with the female journalist. I found the scenario in which she was rescued far too contrived especially as the rest of the terrorists simply gave up on finding her. Her further involvement in the operation was a bit ridiculous.
It's more likely a 3.5 star rating for this book but if you are interested I would likely recommend going back to the first book in the series and starting there. It will probably fill in the back story at least.
My Rating: ⭐⭐⭐
Header image by Kaboompics .com from Pexels