I've been very quiet on here recently and although it's been 3 weeks since I last posted it doesn't mean that life has been quiet, quite the opposite in fact.
The last two weeks have been pretty momentous from a personal perspective. It's all been very surreal but also very positive but I'm going to be annoyingly enigmatic and park that one for a little while yet. More details over the next couple of weeks but it's consumed my time and thoughts for most of the last two weeks…
Shortly after my last post I took my buff for a proper walk and ticked off another of my 50 nearest summits by climbing Altnapaste. This is a hill I've been looking forward to for a while now and I had almost the perfect day for a hugely enjoyable walk.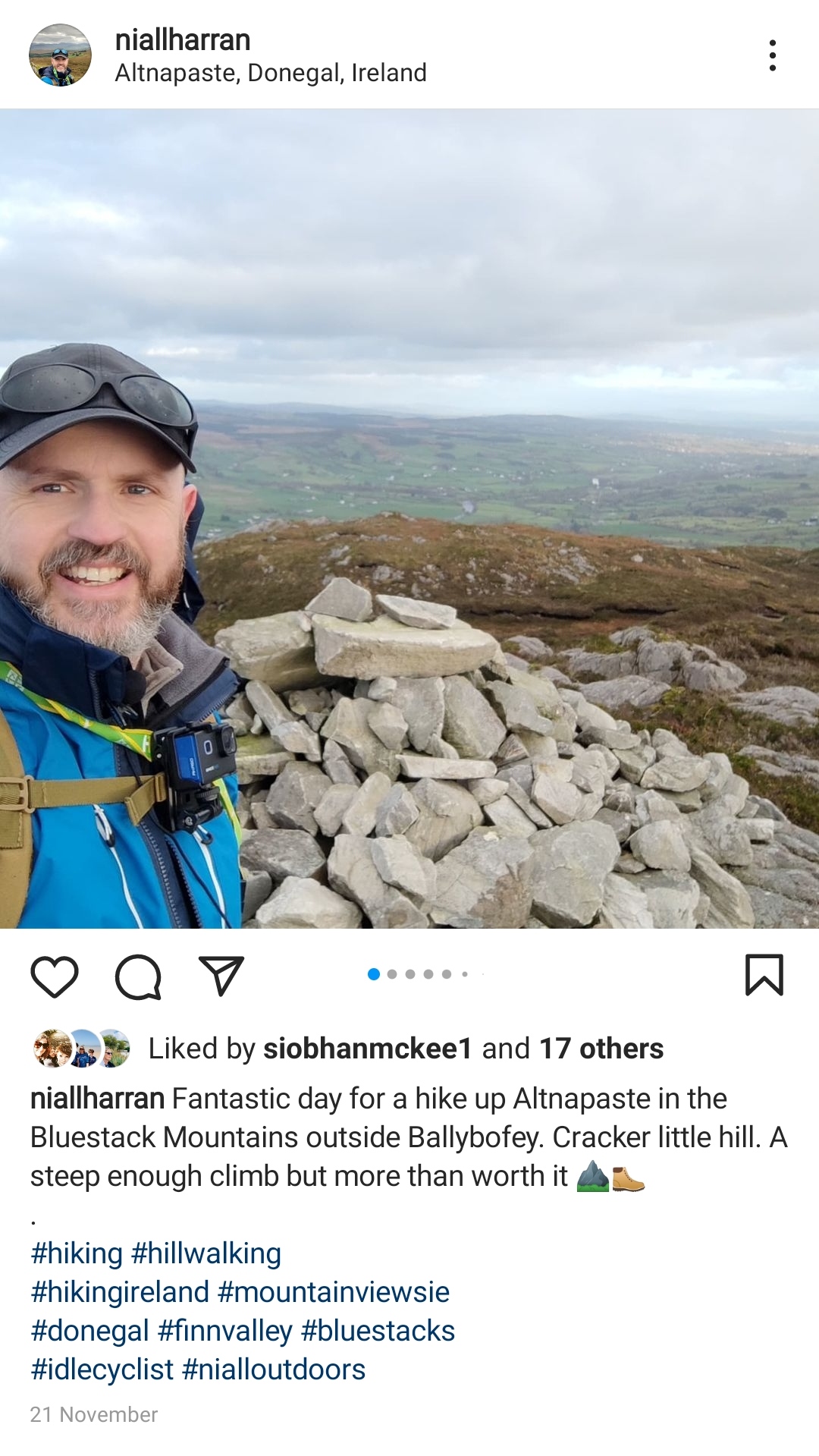 view original post on instagram
I hope to write more about that soon as I also filmed the walk and have some footage to edit and post also.
Last week I had a good long walk around the local roads and laneways. I left it quite late in the day so was short on daylight but stopped in the forest and made myself a hot chocolate as the last of the daylight faded. It was a really enjoyable way to spend a couple of hours on a Sunday afternoon especially with a head that needed emptying out for a while.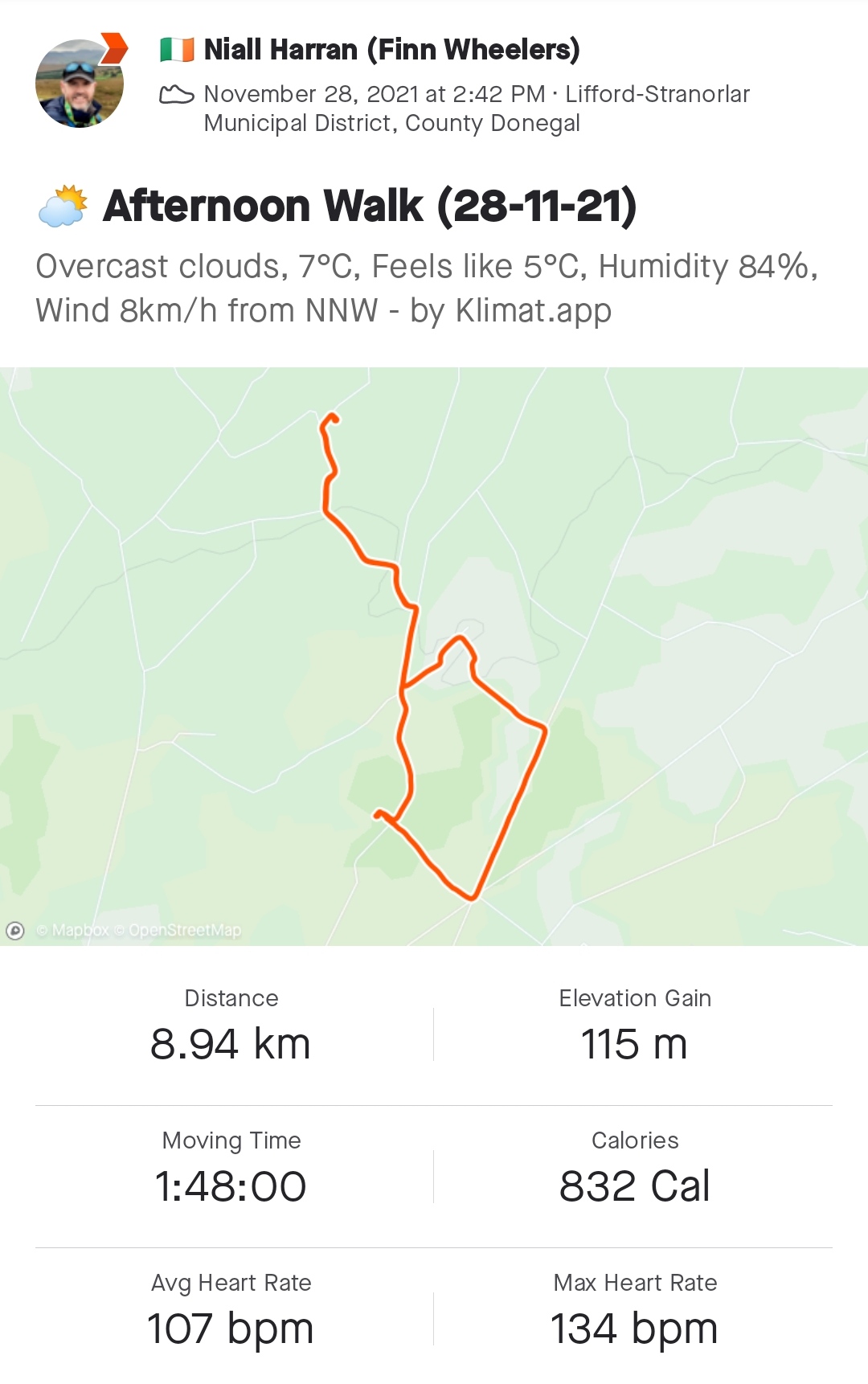 view original post on strava
I also decided to take my camera on that walk and made a video for YouTube. I'm still learning and it's far from perfect but the link is below if you want to have a look.
I'm still trying to work out why I'm doing the YouTube videos. I don't fully understand my motivation for them. I don't expect to be a YouTube star (although humble beginnings and all that) and I don't have any great insights to impart but so far I am enjoying the extra element it brings to days out as well as the editing and post production process. As long as that stays true I think I'll keep at it.
Despite my lack of book reports I've kept reading. I finished a very good book called The Gold Coast by Nelson DeMille that took me just over a week to read. I'm a pretty fast reader so this was one of the longest books I've read for a while. It continues the trend of reading books that I have read before but many years ago.
My current read is a new author for me and it's the first in a series. The Northern Lights by Philip Pullman. So far I'm enjoying it even though it was written for a much younger reader than me!
I've also started listening to audiobooks on my daily commute again. I recently finished Wild by Cheryl Strayed which was mentioned in an Outside Magazine article mentioned by another blogger (Reg Spittle: Books and my Backpack). This was a fantastic story and I'll definitely give a more detailed review of that soon.
So, that's been the last 3 weeks for me, 3 more and Xmas will be past. Hard to believe that we'll finally be saying goodbye to 2021 soon and hopefully welcoming in a more enjoyable 2022…