Biking
On Sunday last week I finally made it back on to the bike after almost two months to the day. I had a lot of digestive issues in September, had two bouts of illness heading into October and totally lost motivation for cycling or much of anything else fitness wise to be honest. Any focus I did have went into training for the sponsored run for Pieta.
Sunday though was such a perfect cycling day that I couldn't let it go to waste. It was mild, bright and dry with very little wind. I decided on an easy paced cycle down to Clady and back to Killygordon using a mix of back and main road. The treat at the end was a short off-road section along the river in Killygordon and a final spin around the forest trails of Monellan.
Mid morning on a Sunday the roads were pretty quiet which was a nice, relaxing re-introduction to the road. Just over the border in Clady I made some new friends.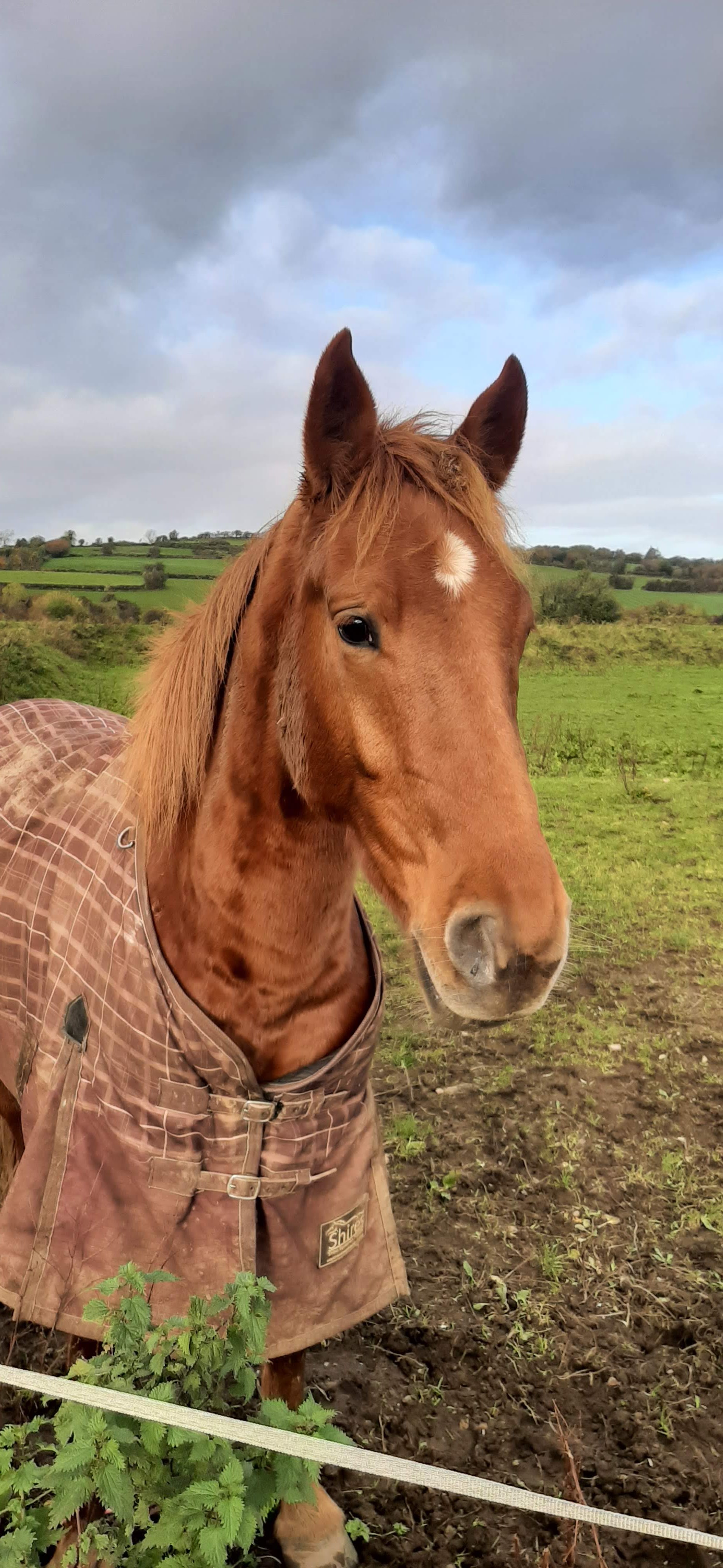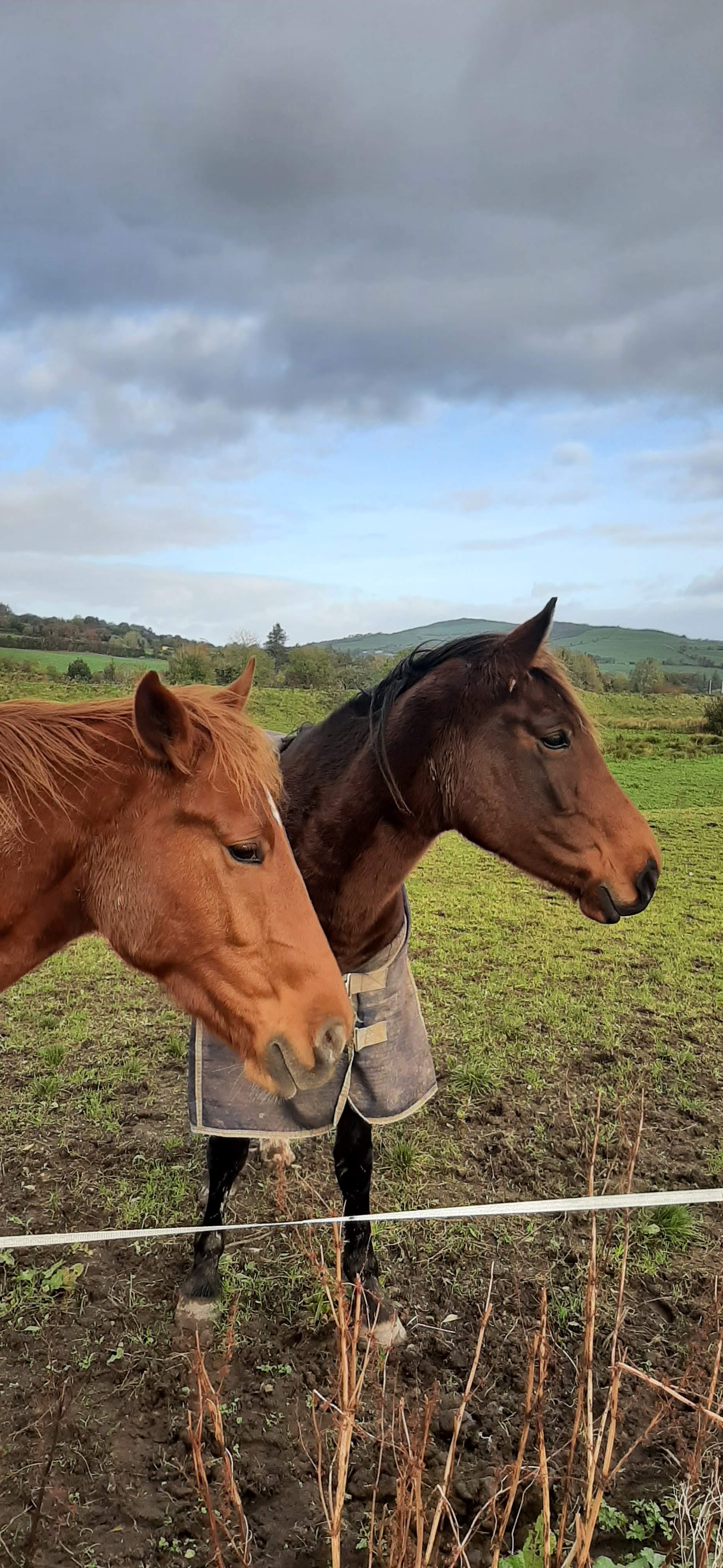 The trail along the river was really nice with the trees all colourful with changing leaves and lots of water in the river after all the heavy rain of the last few weeks. In Monellan the trails were better than expected and definitely drier than I'd hoped for, really enjoyable.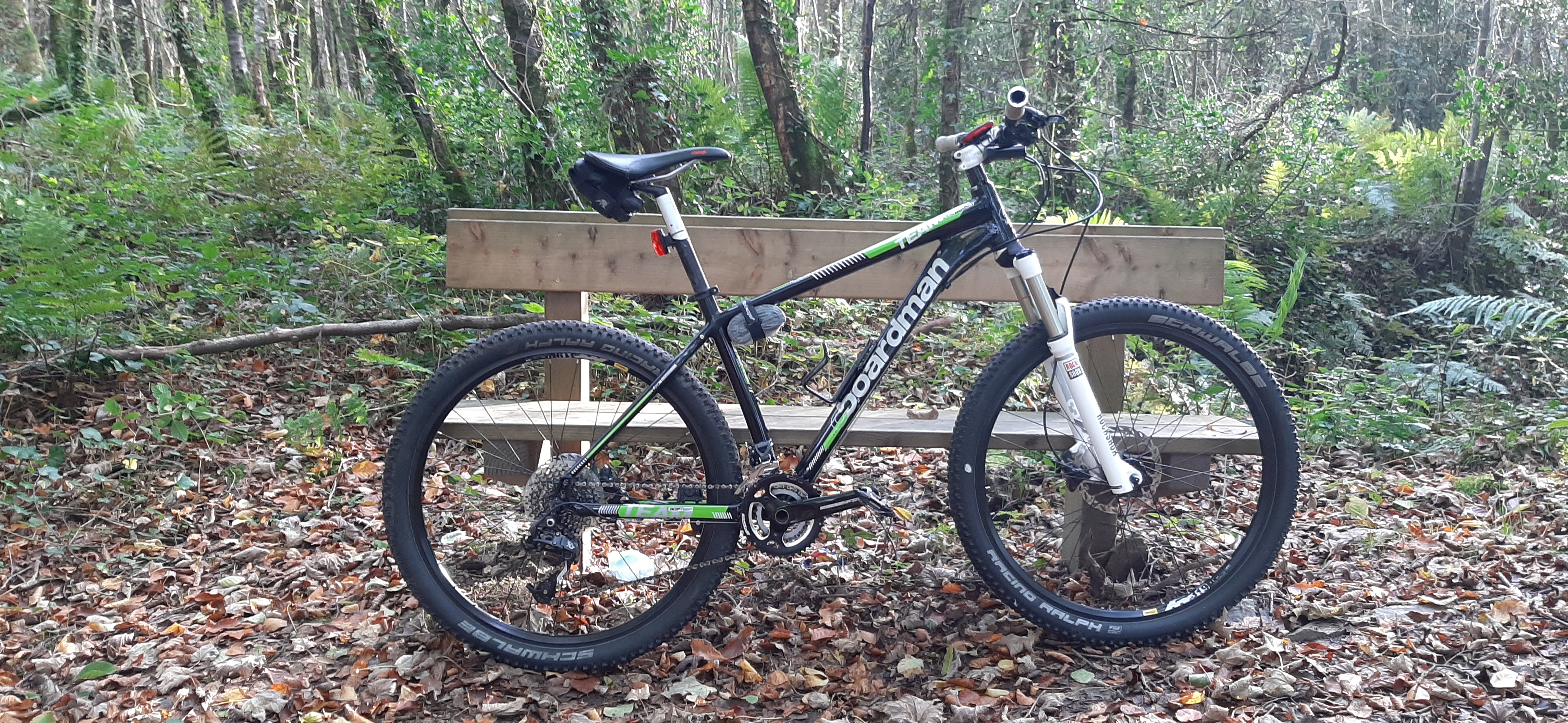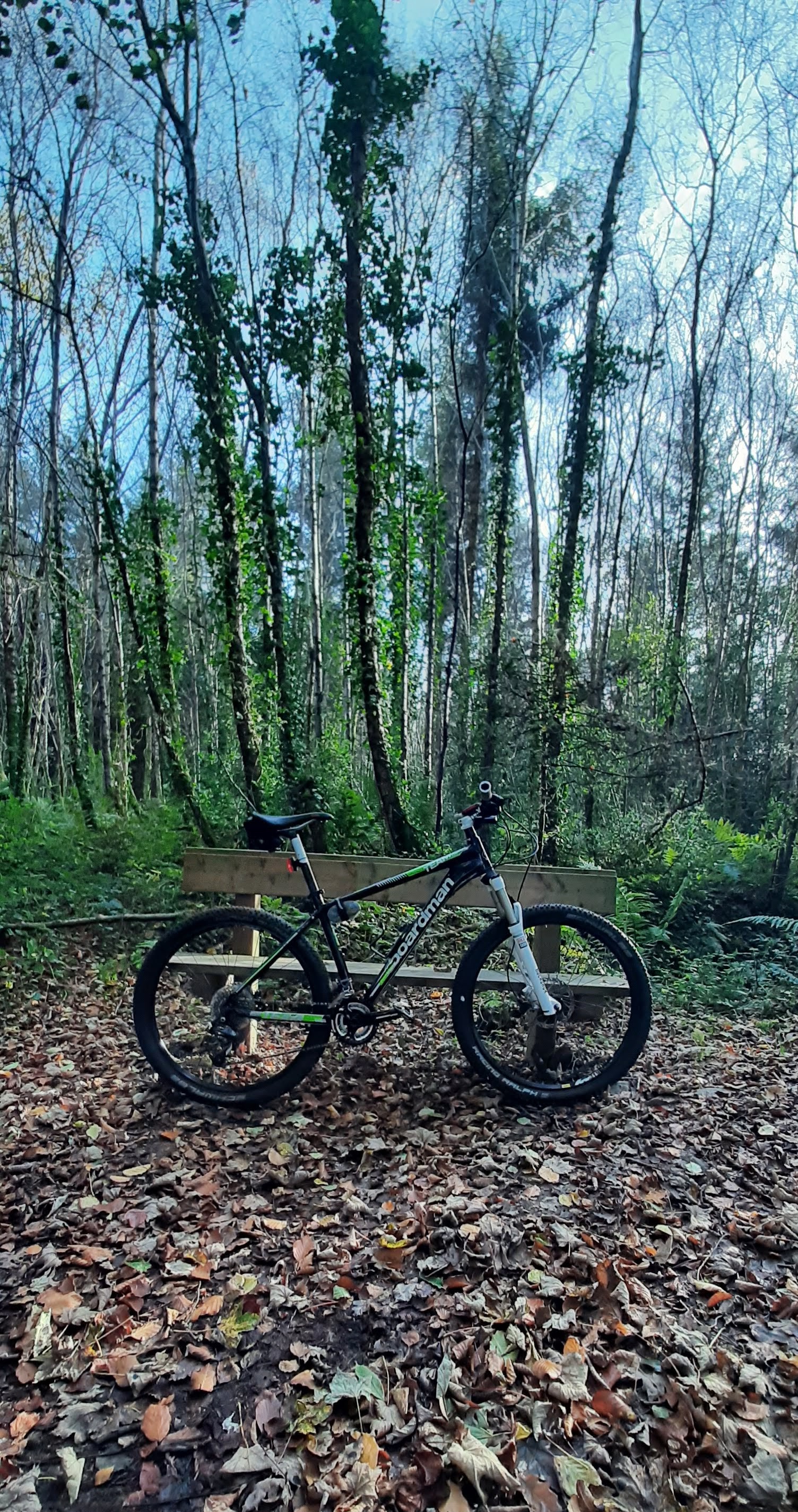 autumnal bike porn!
After Monellan I was still feeling good so decided to tackle the pretty tough climb up Gleneely Hill before heading home via the long, easy downhill. This is never easy on any bike, never mind on a mountain bike and definitely not after such a long break but I surprised myself and made it to the top without passing out! I was more than ready for an easy glide home though 😊
Filming
I also decided to try and film for the first time while cycling. In July I got a budget action camera (Akaso Brave 6 Plus) and set of accessories for my birthday. My plan was to use a mixture of handheld and chest mounted filming but it didn't go very much according to plan. The handheld bits were fine but I totally miscalculated the placement of the camera on the chest harness. I ended up with a lot of footage but most of it of my handlebars 🙈
I was also using the camera in the protective case which kills the sound quality so the two pieces to camera that I filmed needed an external voice recorder. This worked well for the introductory piece but having just finished the climb up Gleneely I totally forgot about the external mic for the concluding piece which left it totally unusable. I'm still using my mobile for editing (VN Video Editor). This worked pretty well but synchronising the voice over and the video was tricky.
In the end I managed to salvage just over 6min of reasonable quality footage and I've decided to go ahead and post it up as a learning experience. I've posted a link below if you are interested in giving it a view.