Heretic (Grail Quest #3) by Bernard Cornwell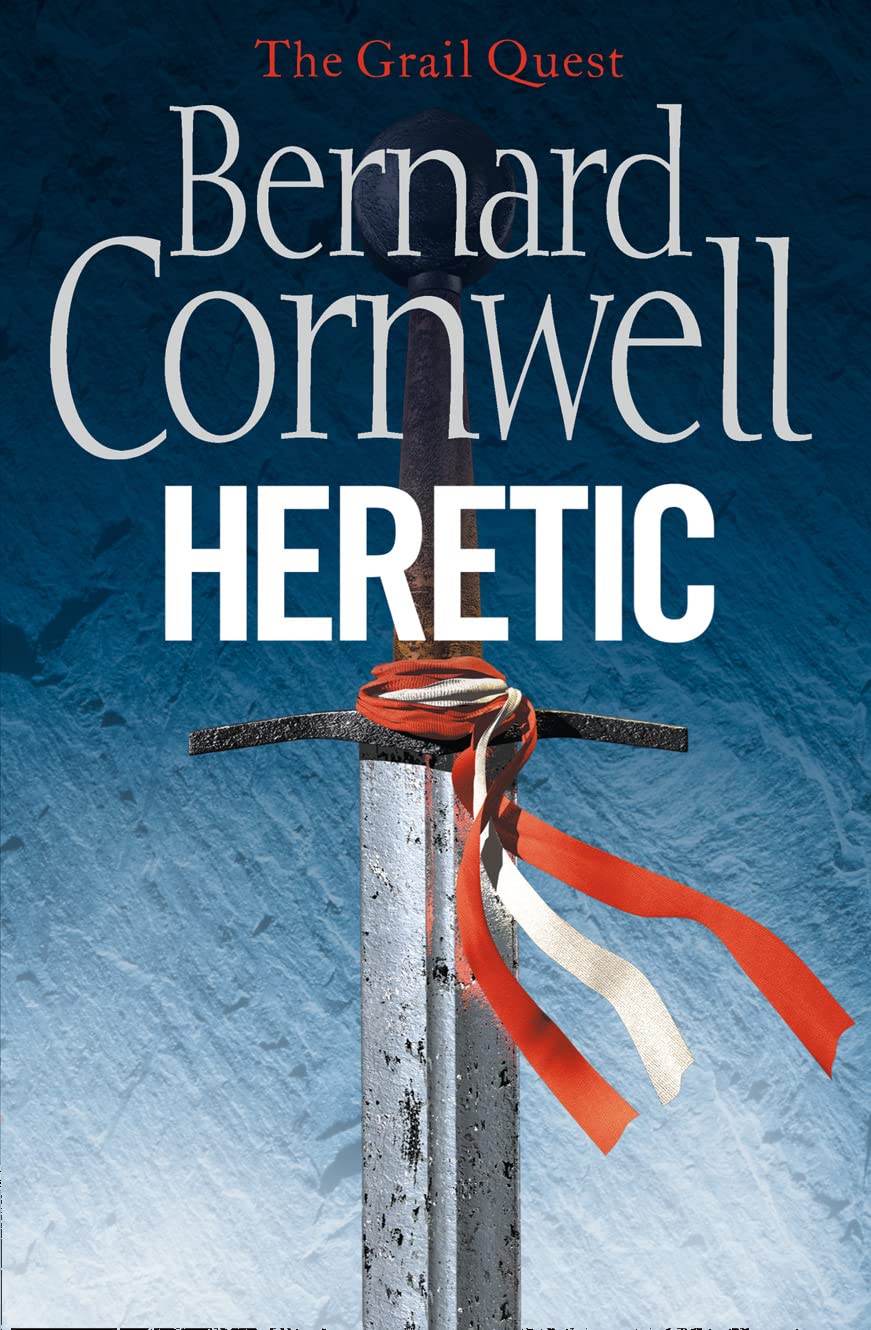 From Goodreads:
Already a seasoned veteran of King Edward's army, young Thomas of Hookton possesses the fearlessness of a born leader and an uncanny prowess with the longbow. Now, at the head of a small but able band of soldiers, he has been dispatched to capture the castle of Astarac. But more than duty to his liege has brought him to Gascony, home of his forebears and the hated black knight who brutally slew Thomas's father. It is also the last place where the Holy Grail was reported seen. Here, also, a beautiful and innocent, if not pious, woman is to be burned as a heretic. Saving the lady, Genevieve, from her dread fate will brand Thomas an infidel, forcing them to flee together across a landscape of blood and fire. And what looms ahead is a battle to the death that could ultimately shape the future of Christendom.
My Rating: ⭐⭐⭐⭐
I've read very little historical fiction over the years but I'm very much enjoying this series. While the characters and the majority of events are fictional it's nicely set in among actual events that are at least familiar if not well known.
Thomas' character is also interesting. He's a merciless killer but also with a strong moral code and honour system. His character, as well as Guy Vexille and even Abbot Planchard are used as a way to criticise the Church structure, systems and corruption but not in an overly intrusive way.
While there is more of Thomas' story to come I was pleased to see a closure of the grail story arc. Too many authors take an idea and beat it to death over a prolonged period of time. Whatever is in store for Thomas, it will be a different story.
Header image by Kaboompics .com from Pexels