For anyone that is still reading this blog or following me on Facebook it looks like all I've done for the last 5-6 weeks is read, listen to music and play Wordle. Although all those things have occupied quite a bit of my time I've also been messing about getting back in the cycling groove.
I'd decided that group cycling probably wasn't the best idea just yet as I haven't really ridden anywhere close to consistently since July last year. I was out with a couple of guys early February and on the Club MTB rides a few times over the following weeks but somehow managed to drift away again after that.
Shortly after my Barnesmore Hike I somehow started getting the urge to get back on the bike. Possibly influenced by lengthening days, improving weather but also by the realisation that time was running out if I was going to get any meaningful cycling done this year. I'd already drifted through Spring and if I lost Summer too then that would be it really.
I knew my weight was way up and that my fitness was shot to hell. This was partly my reason for not cycling with the Club yet. I was also wary of embarrassing myself in front of guys I'd fallen way behind. Anyway my cunning plan was to increase my fitness by completing a weekly routine of a couple of short solo runs after work and a longer spin at the weekend while keeping up the reasonably regular early morning walking habit I'd developed.
The theory was a short run of approximately 25-30km would be long enough to push me back to fitness but not painful enough to discourage. Going straight after work meant I didn't have the opportunity to talk myself out of it by going home first. I figured a few weeks of this would be enough to get me confident enough to get back out with the Club on a Sunday morning.
I'd identified a few routes around Omagh but one really grabbed my attention. This was a spin out towards Gortin and the Gortin Glens Forest Park. This is a slightly hilly road (good warmup) and there is a tarmac forest drive that I figured would be a bit hilly but traffic free with a good road surface. The last two bits were correct but I seriously misjudged the hills and I really should have known better!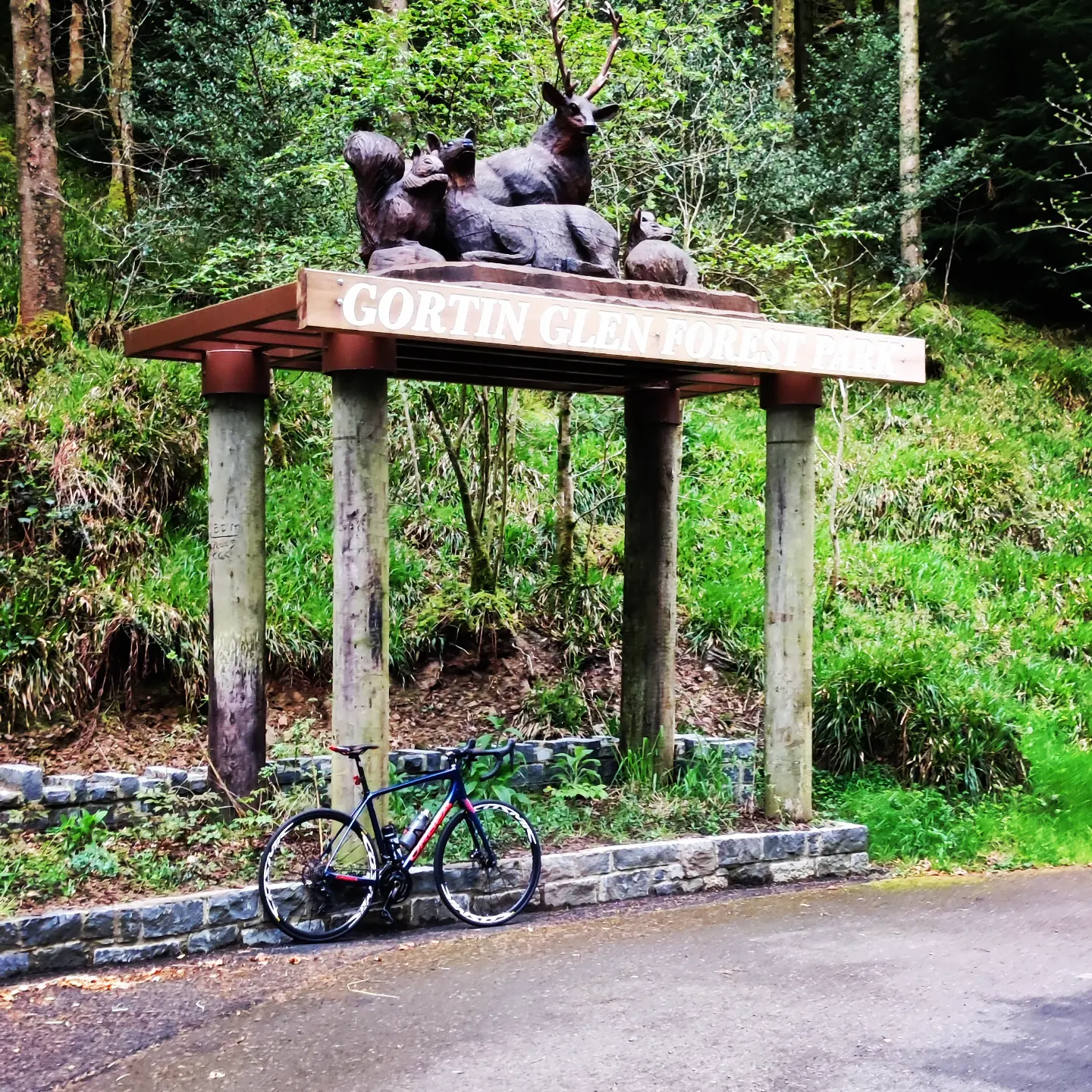 forest park entrance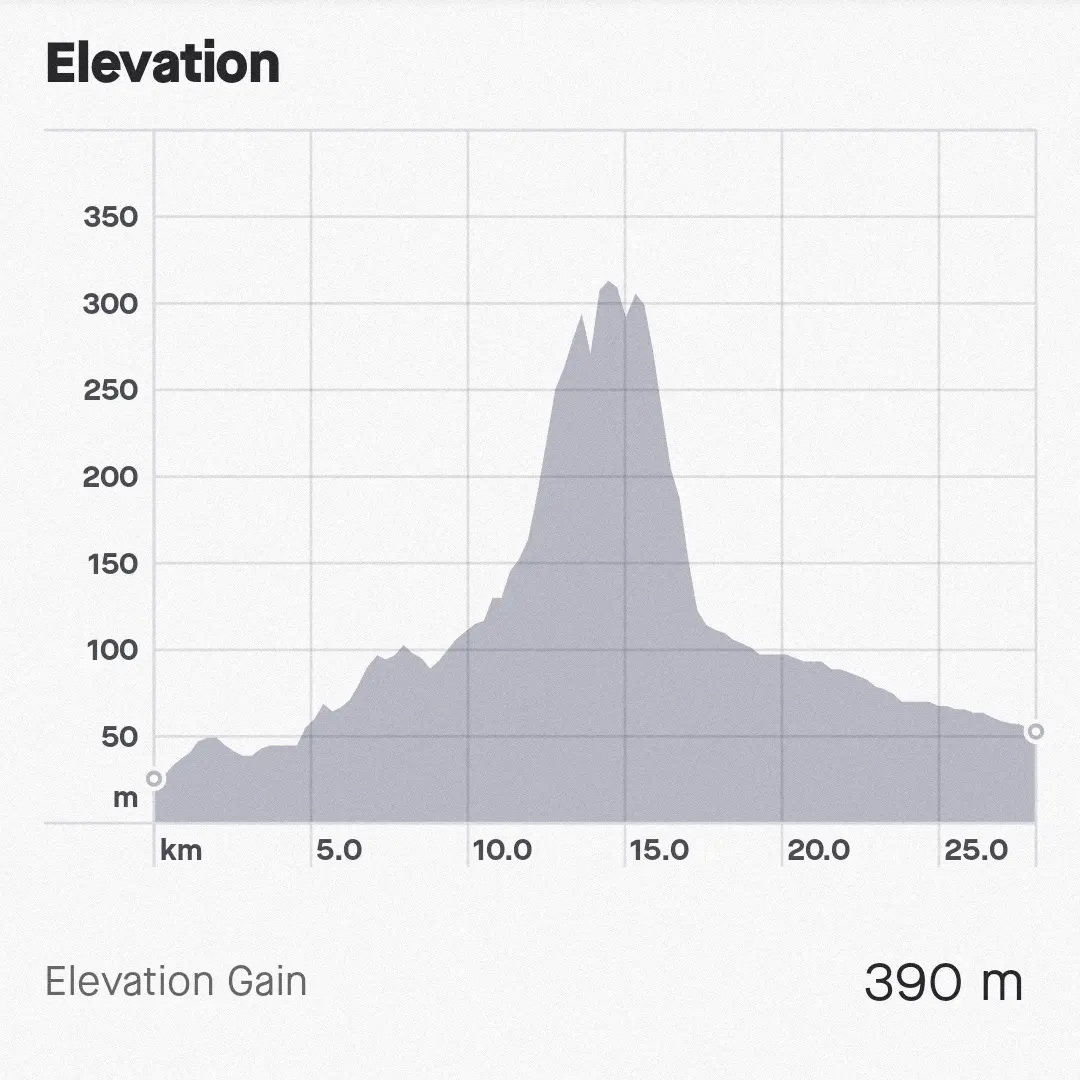 insane elevation profile
A number of climbs were >15% with at least one of them being >20%. I stopped on three of them and had to stop twice on the last and eventually walked a section as my legs were like jelly. Of the total 390m climbing I had 360m at the 18km mark! It's a great training ride when my fitness is built back up but was a bad idea for a returning, get back into the swing of things kind of ride! After that I came up with a few other routes that were a bit less punishing.
I also knew it was going to rain a bit that evening so had a waterproof gillet with me. What I didn't expect was heavy rain for most of the ride. I ended up soaked to the skin, chilly and driving home wet due to lack of preparation. Over the next couple of days I developed a rotten cold that took me a good 3 weeks to shift completely. I had a cough, breathlessness and a snotty head that kept returning when I thought I was OK and went out for another spin 🤨
I didn't do too badly though. During May I managed 6 rides totalling almost 240km and two 50+km rides which were each my longest since July last year.

© garmin
What did take a hit was my walking. At the end of last month and into the start of this month I'd developed a good routine of a short 4.5km walk each morning before work. It was setting me up well for the day and as Catriona has been walking a lot recently and also before work, I was used to being awake at that time of the day anyway. The head cold knocked that a bit. It left me quite tired and I didn't feel able for both cycling and walking especially on the same day. I also felt that I needed that extra hour of sleep each day to knock the cold properly and not getting it was part of the reason it was dragging on.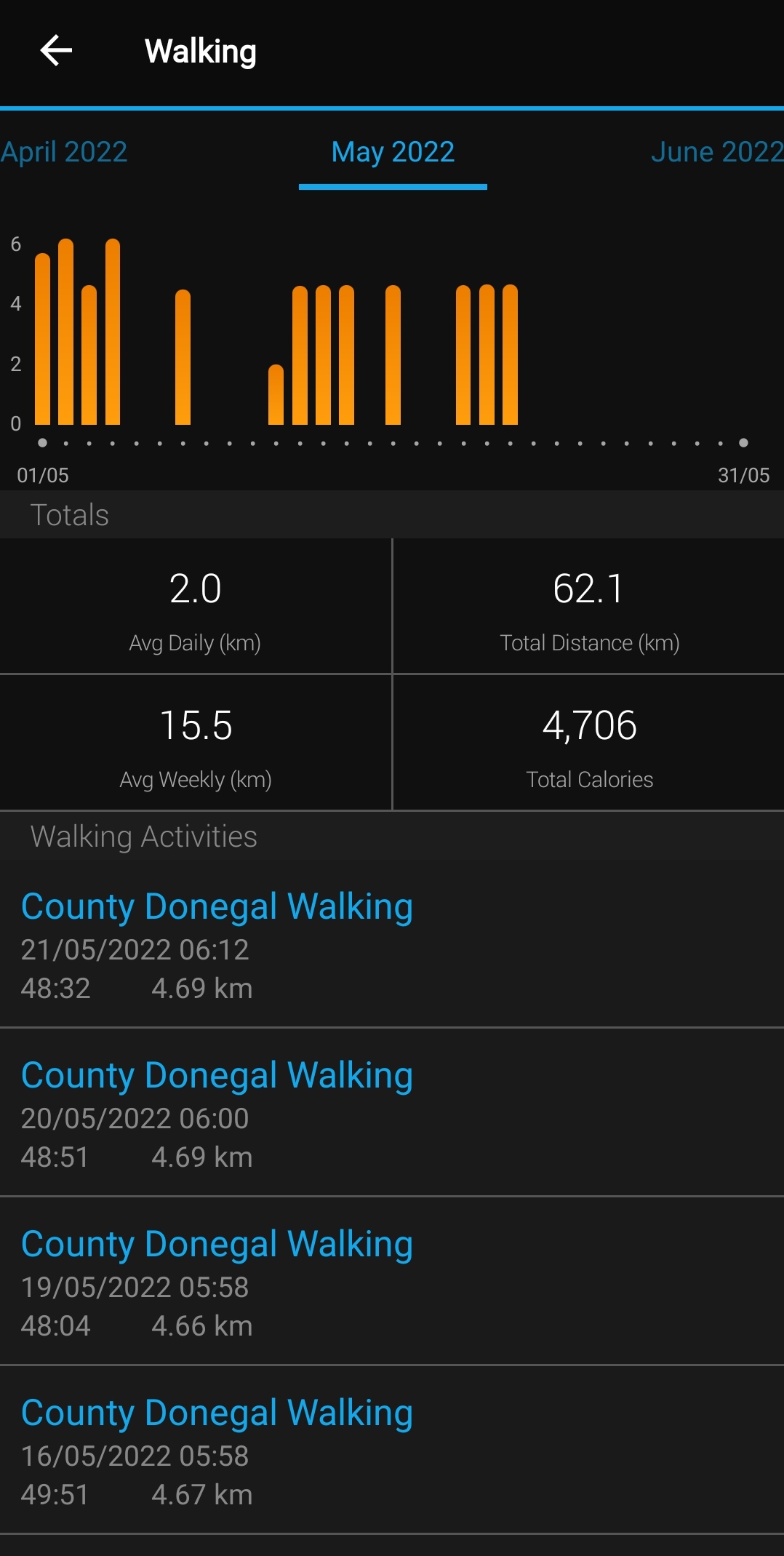 © garmin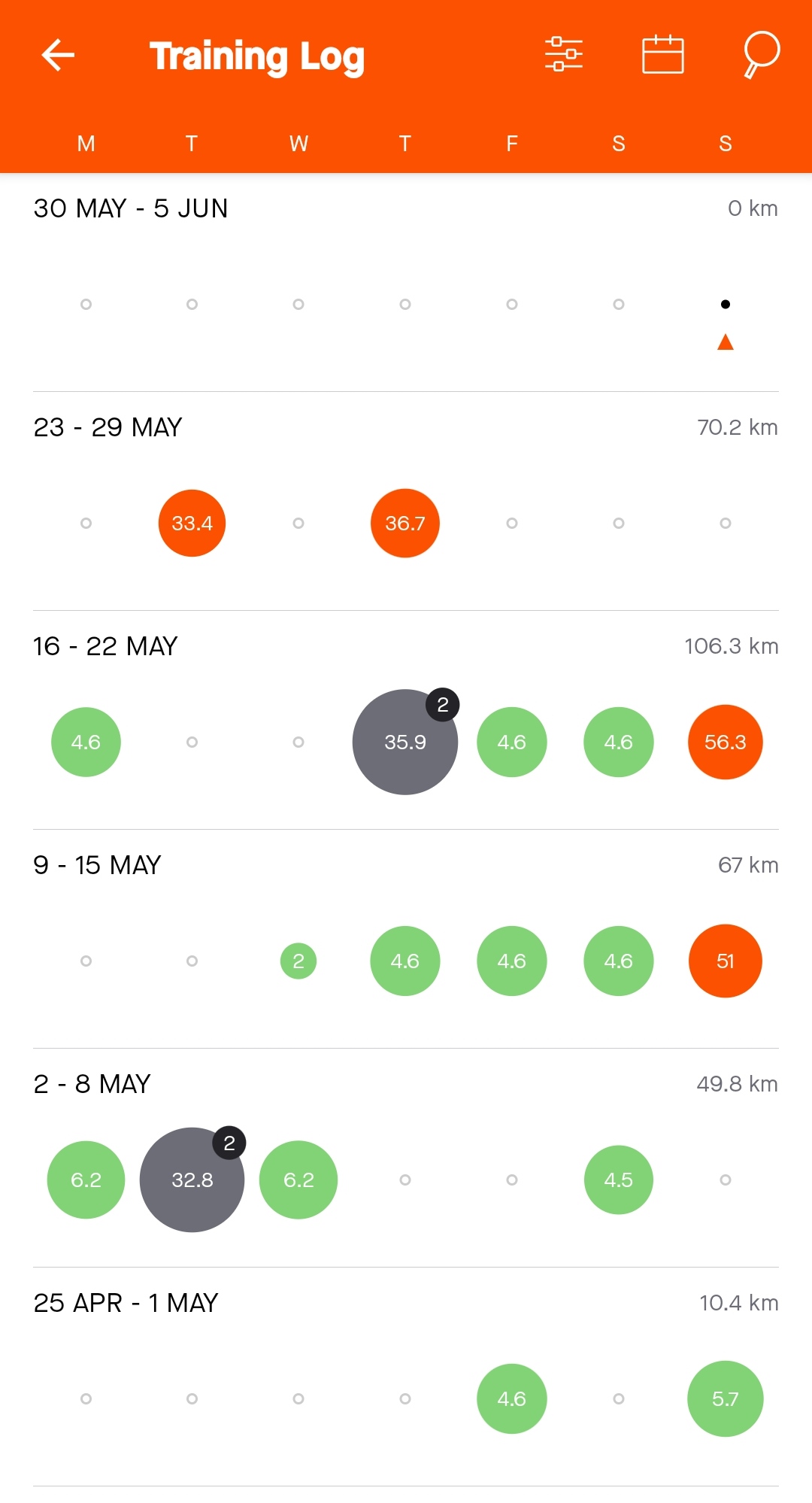 © strava "training" log
If you've come this far with me you might notice a drop in activities completely in the last week of the month. Part of that was lingering tiredness (laziness? 🤔) and working extra days at work (2 x 6 day weeks) but also prep for going on holidays. I've been off work since Wednesday for the start of a 2 week break. The highlight of that is a week away so I'm very happy to say that I'm writing this from a holiday resort on the shores of Lake Garda…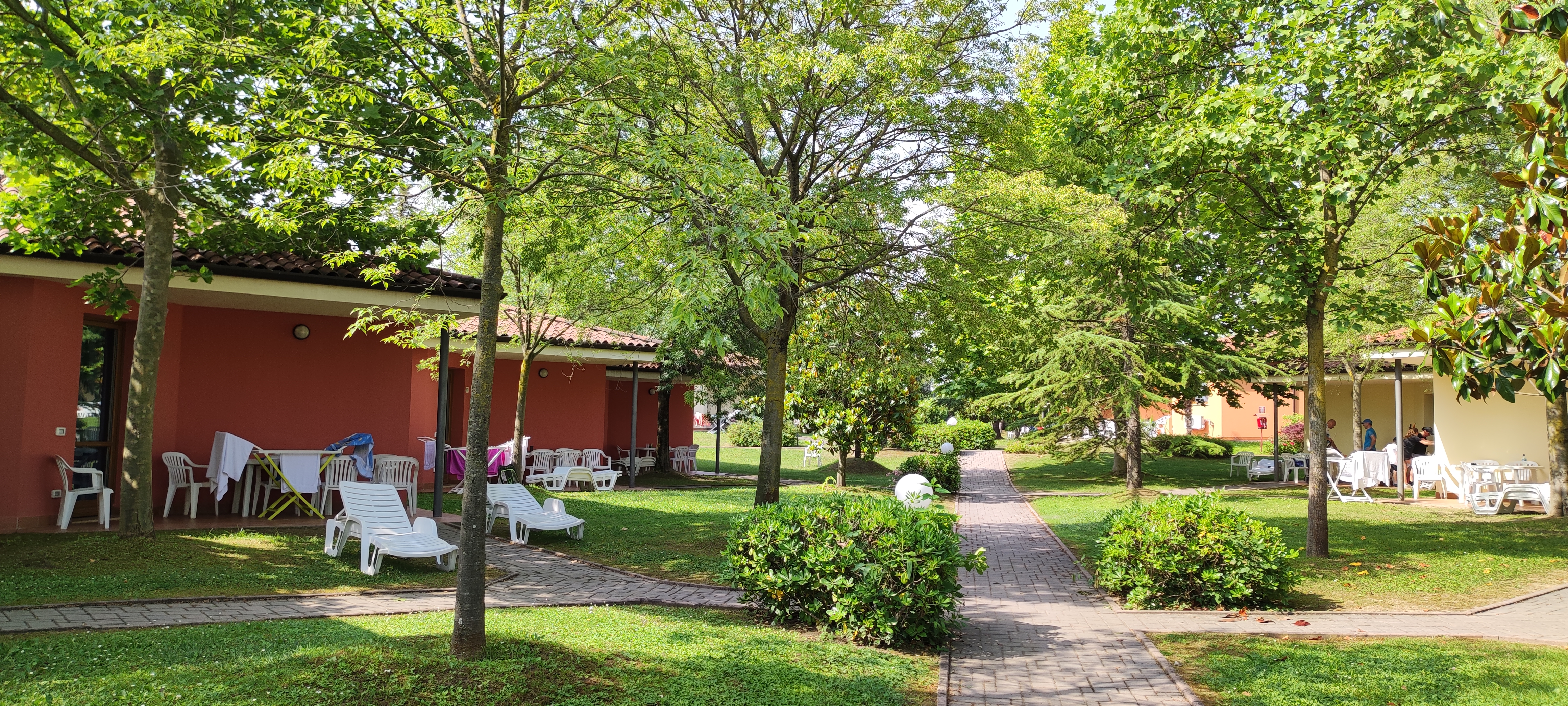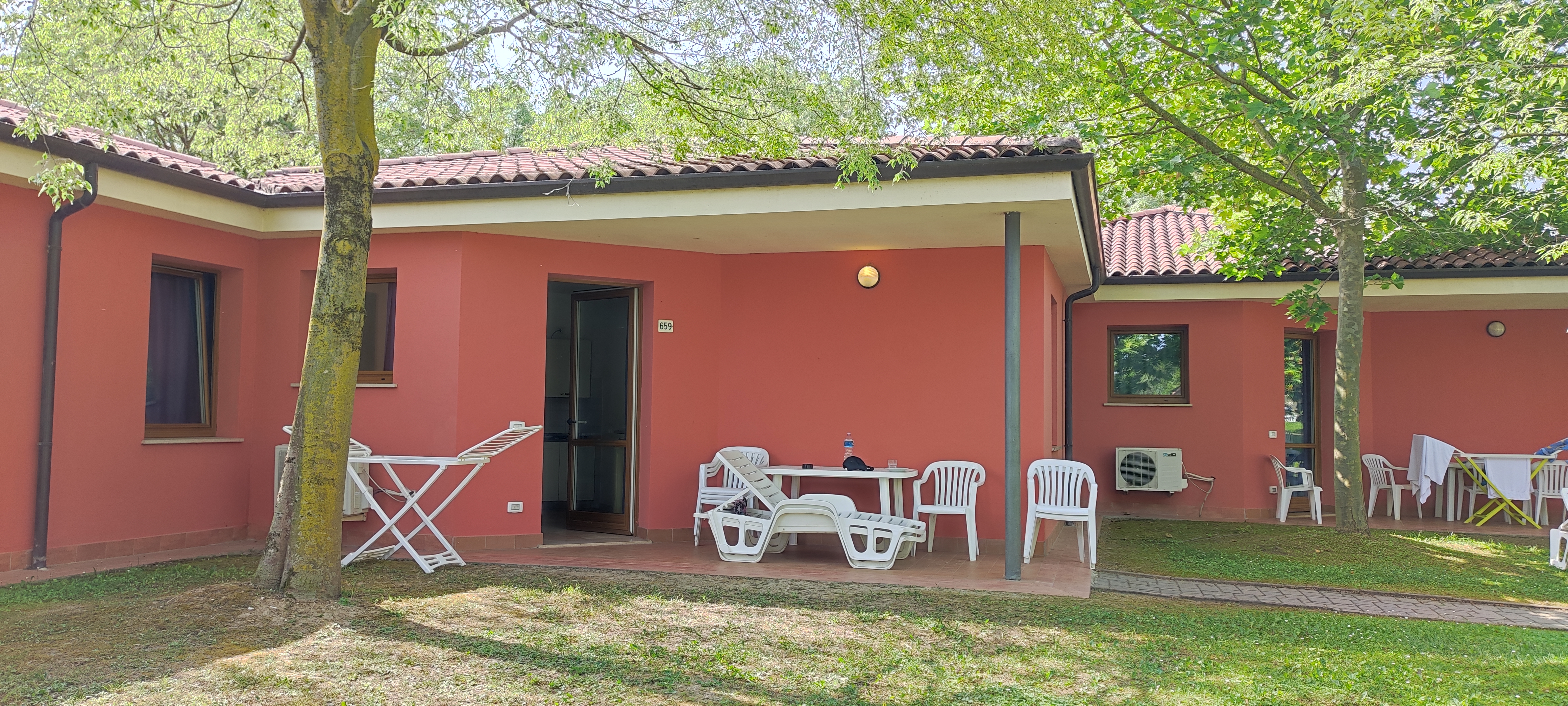 accommodation area at 10am
We arrived very late last night after a very long 15 hour journey (long story!), hungry, tired and dehydrated. Today has been about exploring the resort, getting our bearings and recovering from the journey. Tomorrow the proper touristy stuff begins…